Workshop on ICT Enablement in Higher Education
A Digital Campus, for a Digital India
15 May 2018
MasterSoft recently conducted a workshop on 'ICT enablement for Educational leaders to improve Institution Management and to be compliance ready'. The workshop was a great success, with nearly 120+ academicians from over 70 institutions from in and around Madurai district. Vice Chancellor Prof. N. RAJENDRAN of Alagappa University inaugurated the conference by lighting the lamp. In his inaugural address, he specifically mentioned the need for ICT enablement for leading in governance in educational institutions. The Director of MasterSoft delivered his welcome address and focused on how technologies will change the institutional functioning.
This event was graced by Director – IQAC, Dr. K. Balakrishnan, Madurai Kamaraj University, who dwelt on the need for integrated MIS in institutions and how it helps in easing the compliance processes.
The Dean of the University Dr. Nallakaman, Madurai Kamaraj University shared his thoughts on how institutions are moving ahead in the era of digitization and the need for the same. Dr. Sumayaa, Principal, Thassim Beevi Abdul Kader College for Women explained the way her college had benefitted from ICT implementation in all areas and also in integrated MIS from MasterSoft. She spoke on the support and services of MasterSoft. She was presented with a memento by the Hon. V.C.
Mr. Aswini Kumar, Solutions specialist Education from Microsoft dwelt on how cloud technology will help in solving infrastructural issues faced by educational institutions and the cost benefit of moving to the cloud.
Mr. Sham Somani, MD, MasterSoft went on to explain the growth story of MasterSoft and the focus on the support provided to clients, security aspects to be taken care during ERP implementation in colleges and the users and how MasterSoft cloud ERP has benefitted our existing clients across India. He expressed his happiness on the ERP utilization by Clients in the south region.
Mr. Krishna Kumar presented the idea of ICT enablement in institutions for the betterment of governance and achieving compliance. He showcased how MasterSoft cloud ERP features will help institutions go in for online processes in complete academic management and overall management of the institutional functioning. The focus was also on how management, students, faculty, parents and administrative personnel will benefit from an integrated MIS.
Mr. Gurudev Somani also joined in with his views on the same which lead to a very interesting and interactive session with a lot of questions from the participants. The OBE concept and also how MasterSoft cloud ERP helps in generating and collating data relevant for statutory reporting was also presented to the August audience.
Mr. Gurudev Somani presented Atcovation, a product by MasterSoft along with other useful apps and features of MasterSoft. The participants expressed their thanks to MasterSoft for organizing such a wonderful program.
Mementos were presented to the Chief Guest and other guests of honors and the participants were issued certificates. On a concluding note, Mr. Yohan Vasanth, President Sales, MasterSoft expressed the vote of thanks. The day, filled with progressive knowledge, was thoroughly enjoyed by the participants who had taken their valuable time out.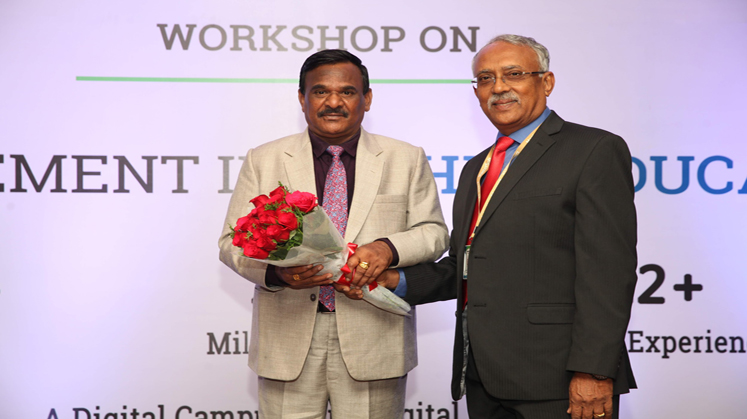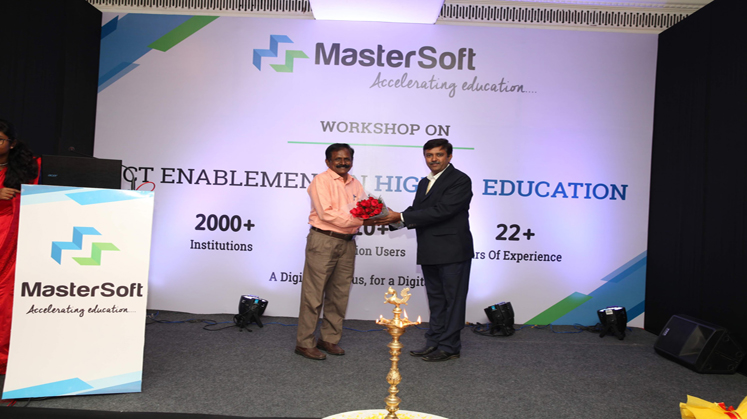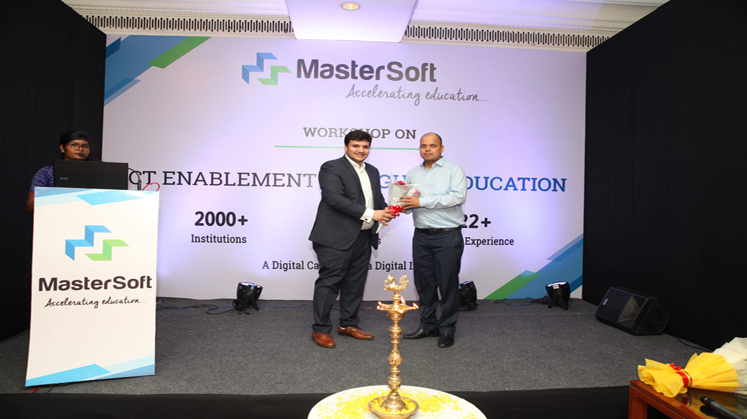 Mr. Ashwini Kumar, from Microsoft India, being welcomed by our Director Mr. Gurudev Somani.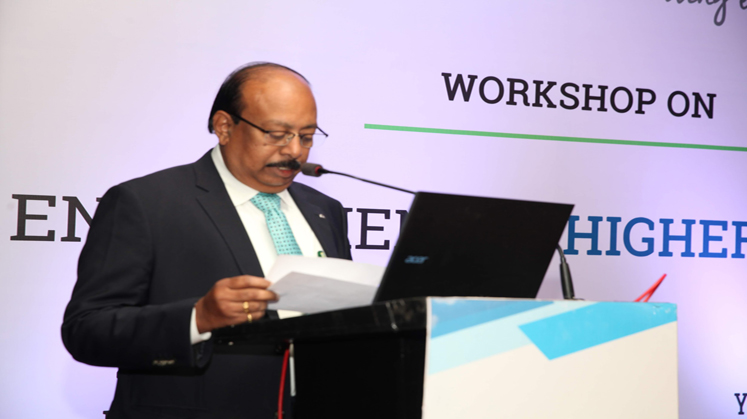 Prof Dr. Rajendran, Vice-Chancellor, Alagappa University inaugurating the workshop with his experience as an academician.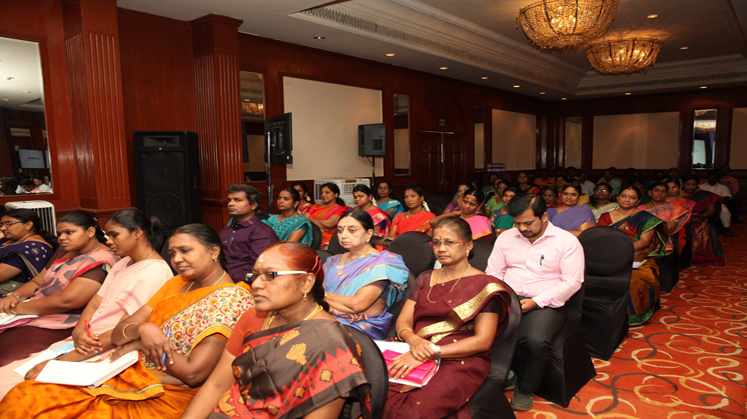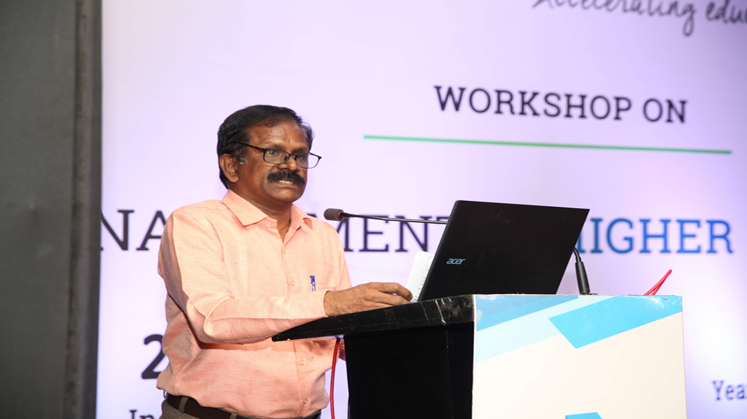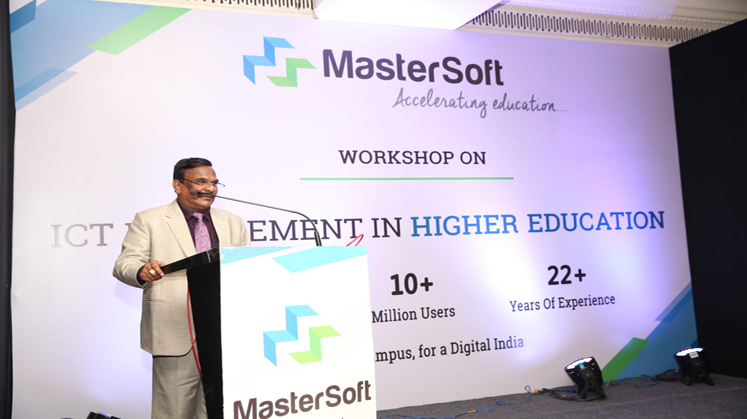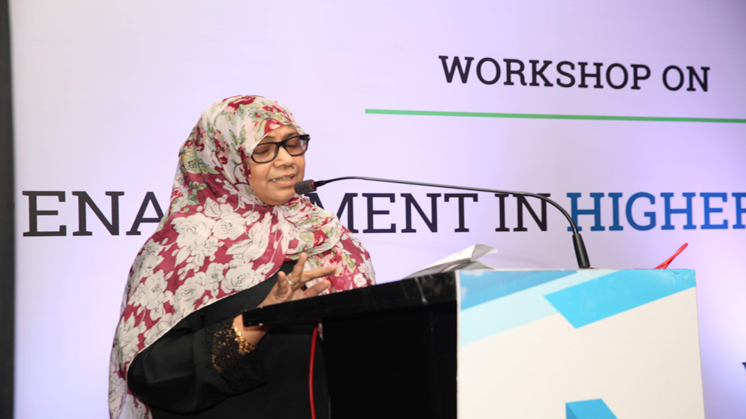 Dr. Sumayaa, sharing her views on Centralized Campus Management Solution.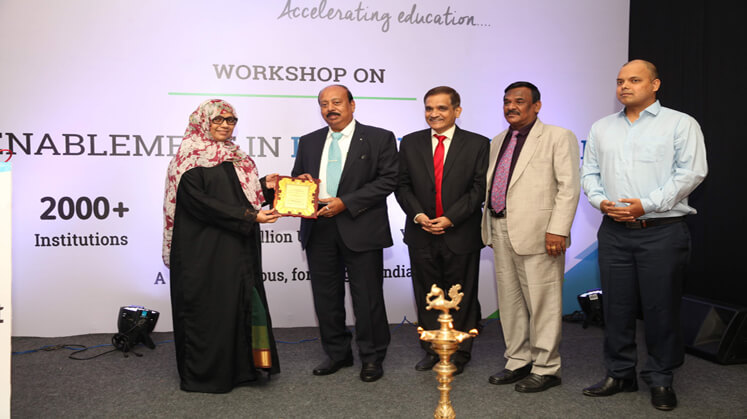 Dr. Sumayaa, Principal Thassim Beevi Abdul Kader College For Women, being felicitated for being an early adopter of cloud technology.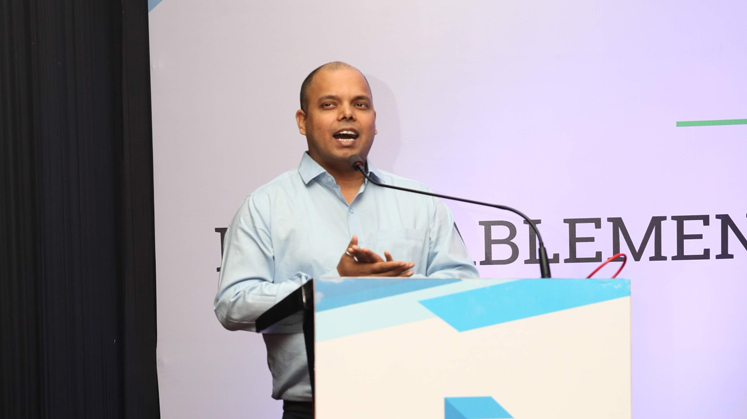 Mr. Ashwini Kumar from Microsoft India addressing the audience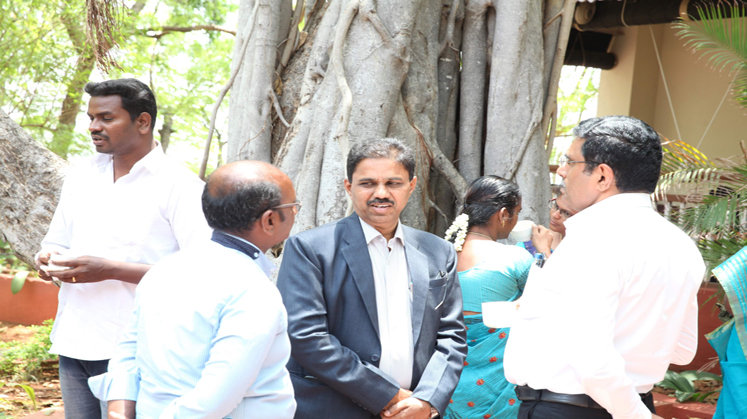 Networking Session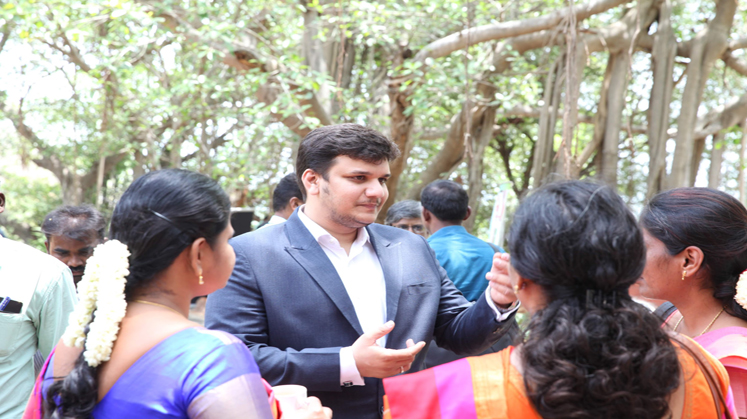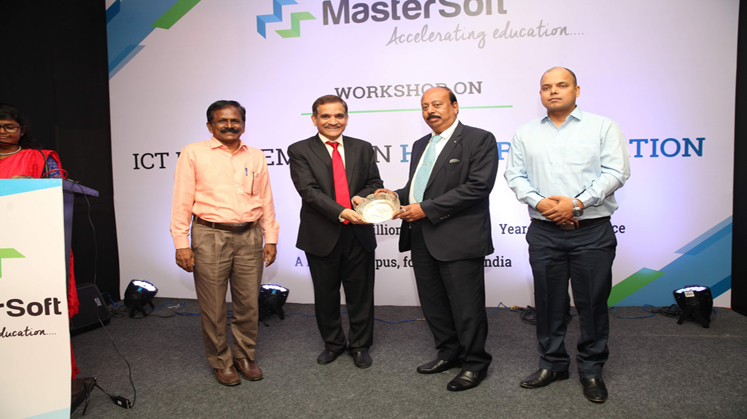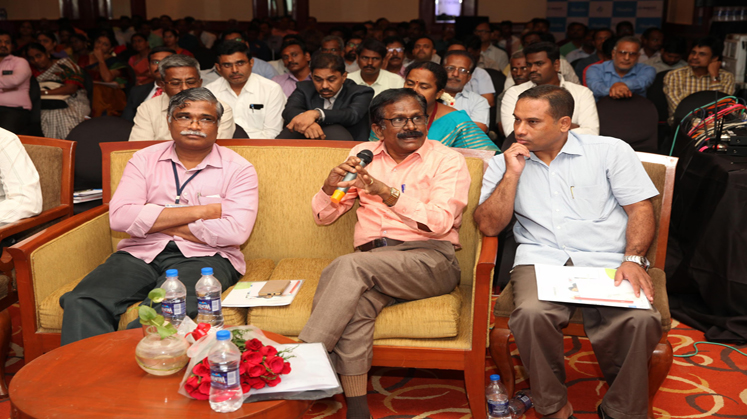 Interactive Question and Answer Session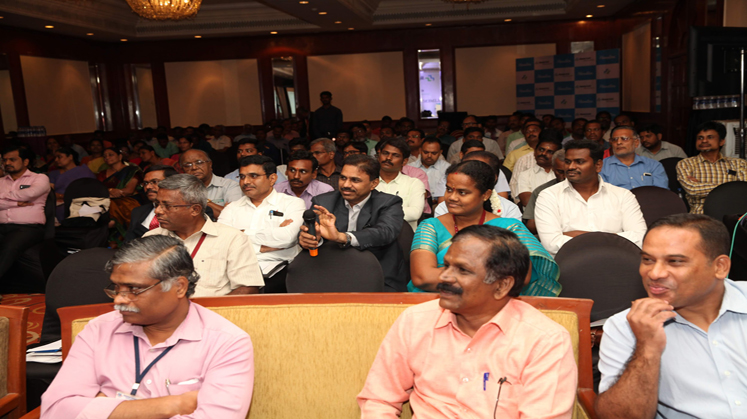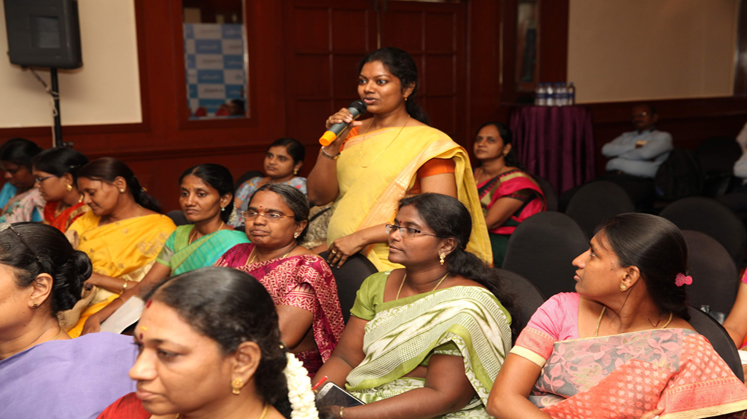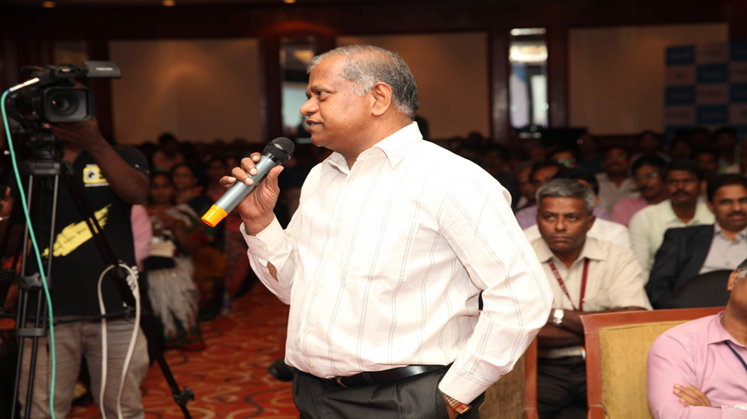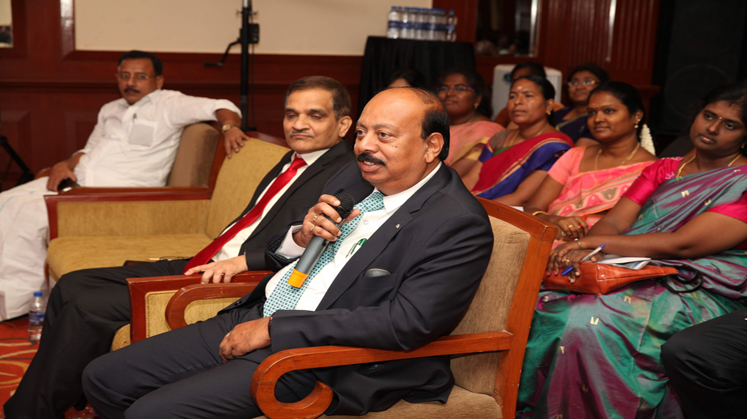 Vice-Chancellor, Alagappa University, Dr. Rajendran addressing the queries of the audience and sharing his knowledge.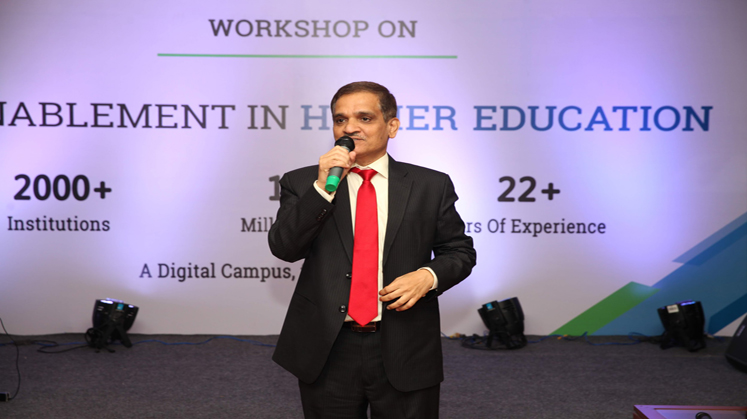 Mr. Sham Somani, MD MasterSoft ERP solutions, sharing his experience of the education space.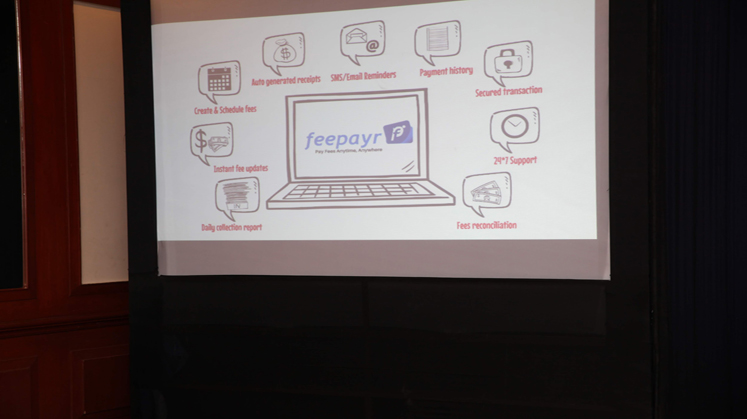 Feepayr a hassle-free, fee collection portal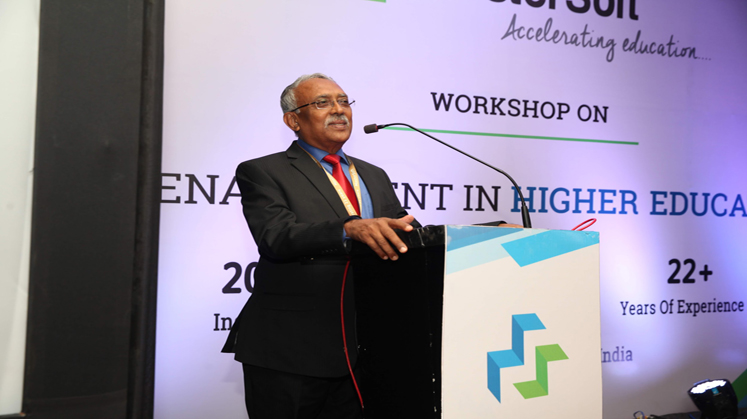 Mr. Yohan Vasanth, presenting the vote of thanks.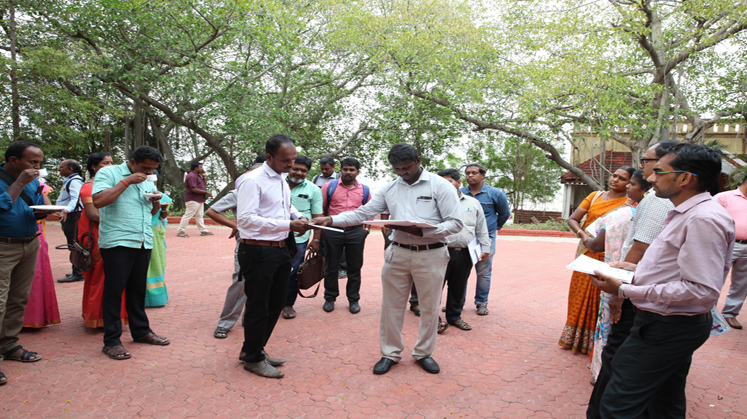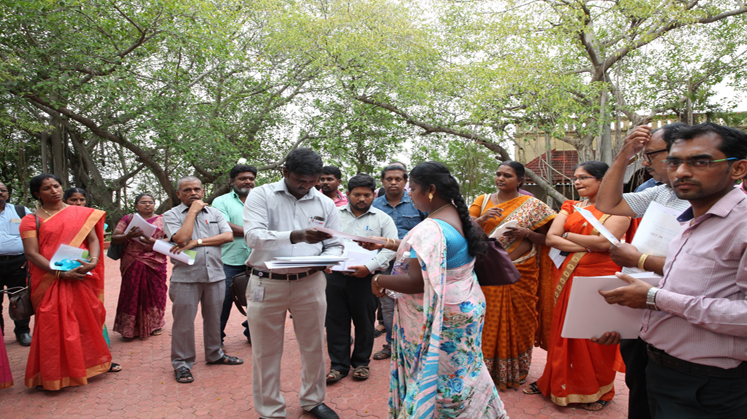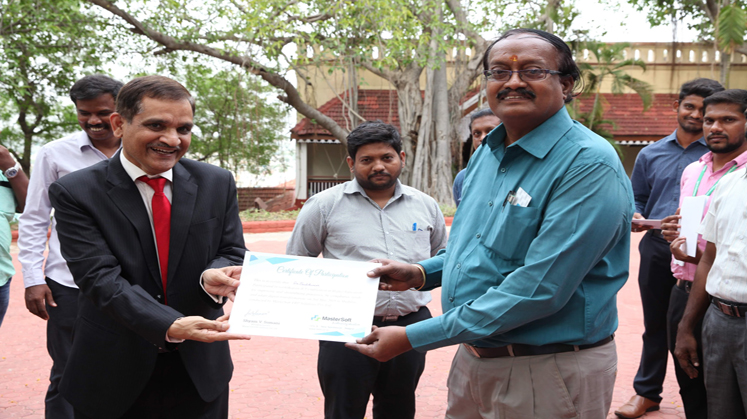 Workshop attendees being presented with the certificate of participation.