RF-Campus
A Cloud/Web-Based E-Governance ERP System For Educational Campuses
RF-CAMPUS is a Cloud/Web-Based E-Governance ERP System for computerization of all the administrative & learning activities of autonomous educational campuses such as IIT, NITs, IIIT, Deemed Universities & all professional colleges. The ERP computerizes complete student life cycle and campus administration.
It supports various modern technologies such as – online payment gateway, SMS, smart cards, biometrics, email alerts etc. It is fully integrated multi-user system with 100% protection against unauthorized access. RF-CAMPUS provides secured, accurate & timely information to users at all levels for better decision making. Also, eliminates duplication of work & hence reduces overall cost & enables better utilization of resources.
RF-Campus Security
SSL Certification

Encrypted User password

OTP - One time password

IP Address Authentication

Role based access

Monitoring of User log
Inbuilt Modern Technologies
cloud integration
Cloud based ERP solution requires no set-up of hardware for data backup and is functional for multi-users
payment gateway
Integrated with multiple payment gateways, fee transaction can be done via debit/credit card & net banking
mobile app
Digitalize your campus with Mobile Apps which keep student, parent and faculty in the connectivity loop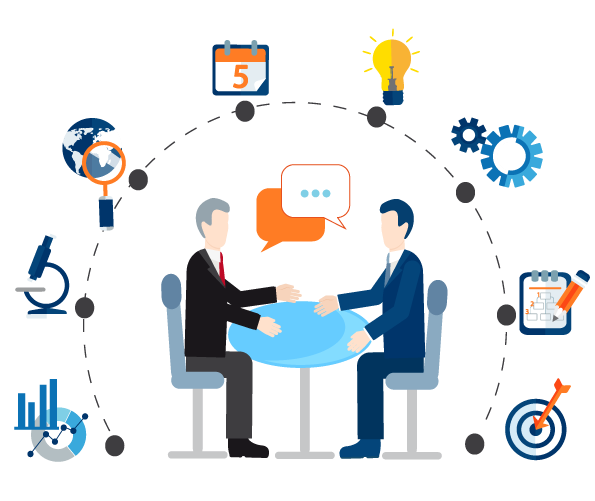 RFID - HF, LF, UHF
RFID technology which is supported by the library management software and student attendance software
biometric attendance
Install fingerprint detecting biometric reader or the ID card chip detector for student attendance
business intelligence
BI tools gather data in the form of analytics and graphics, also shows statistics in a better format
RF-Campus features
ERP covers best practices of 2000++ educational campuses.

Fastest implementation time - Go live in just 3-6 months.

Speedy and accurate data conversion.

Dedicated manpower for on-site service support.

Offers fully integrated customizable ERP.

Supports CBCS and OBE, helps in NAAC & NBA.

Integrated, robust, role based, and secured ERP.

Reliable backup and recovery system.