What is Online Examination System?

Online exams are a method of testing students' knowledge and capabilities in a remote environment using an online medium with the help of a laptop/mobile and the internet. The students can attempt exams in an online portal and the window closes once the exam is submitted by them.
Online Examination System is technologically advanced software that simplifies examination activities in institutes such as defining exam timers, exam patterns with question banks, objective/ subjective question sections, conducting exams remotely in a paperless manner.
MasterSoft's Online Examination System is a comprehensive and extremely user-friendly software to conduct, monitor, and track examinations remotely. Built with advanced security features, real-time proctoring, MCQs & Descriptive test provision, the exam software is mobile-friendly & provides hands-on expertise to manage the entire exam-related activities, accurate result processing, and declaration. With AI-driven analytics dashboard integration, faculty can furthermore analyze, evaluate & improve students' performance in terms of academics as well as skills development.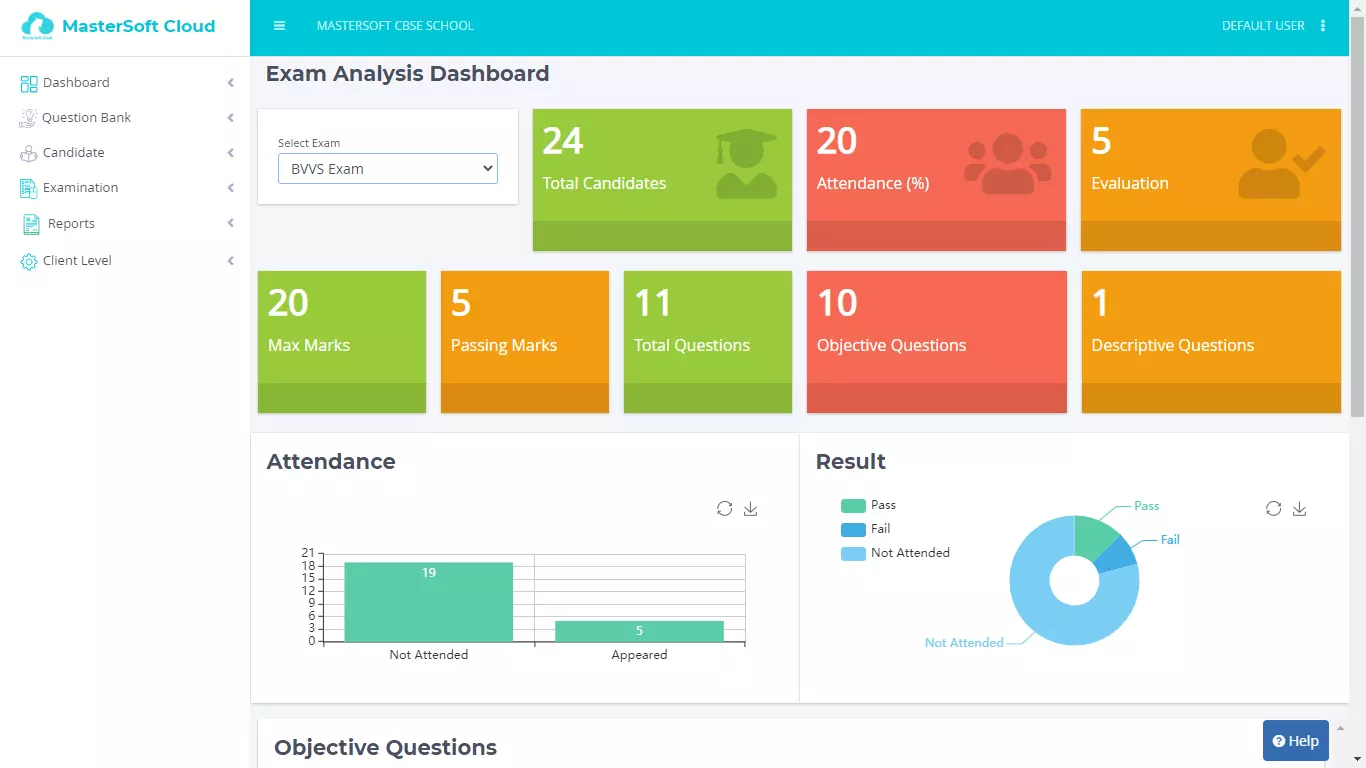 Features of Online Exam Software

We Conduct Different Types of Online Examinations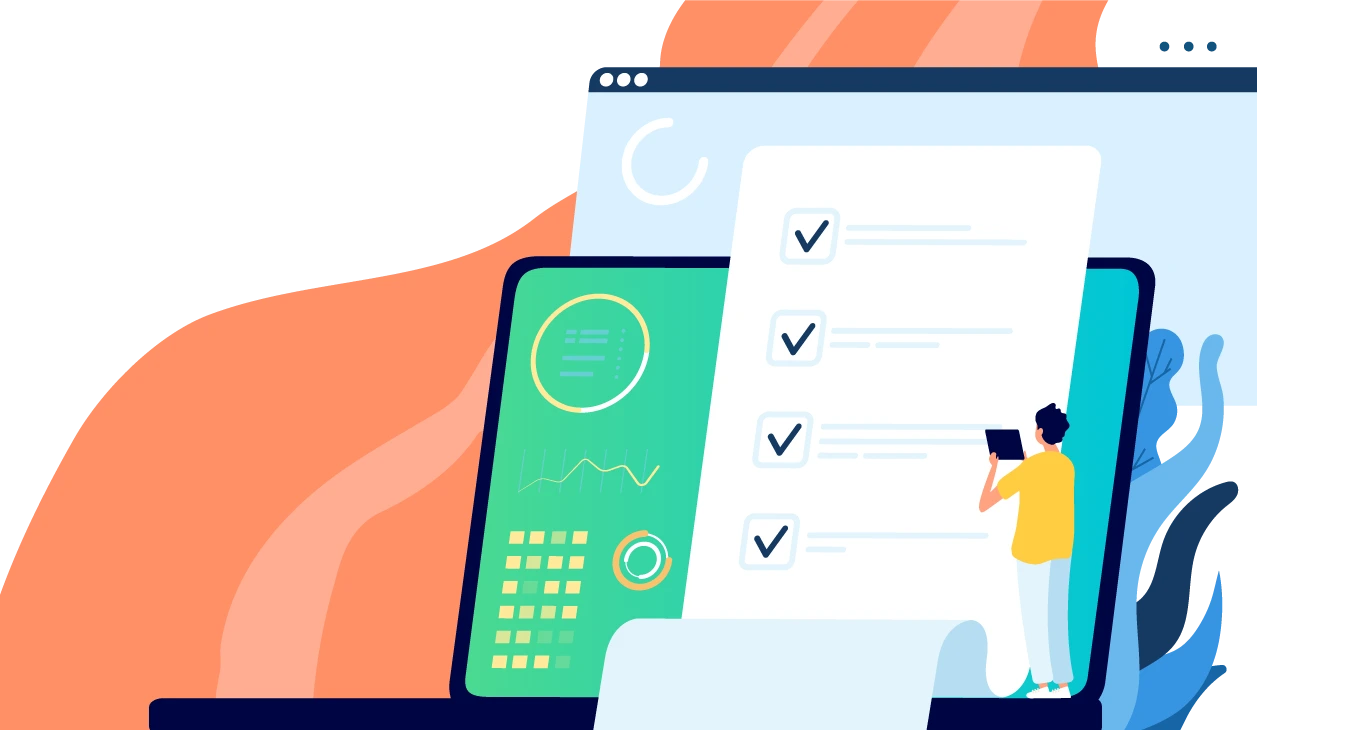 Semester Exams
Semester exams can help you understand the students' knowledge level throughout a session. Smartly conduct & track semester-wise exam grades for better students' performance with MasterSoft's Online Exam Software!
Annual Exams
Evaluate the knowledge and skills developed in the entire year using an online examination system from MasterSoft and smoothen the entire process for your institute.
Mock Exams
Taking the online exams for the first time may make your students nervous & affect their performance. Help your students prepare for the final exams confidently with MasterSoft's Online Mock Test provision!
Entrance Exam
The entrance exam creates a pathway for students to get admissions to desired institutions. Simplify the online admission process with the best entrance exam provision offered by MasterSoft!
Multiple Choice Questions
Make the students ready for competitive exams in the future by checking their higher-order thinking skills using MasterSoft's online examination system.
Tuition Classes
Take your coaching class to greater heights by ensuring students' academic growth with MasterSoft's Online Exam Software! The robust platform offers seamless conduction of online tests.
How MasterSoft Combat Methods of Cheating in Online Exams

Verify student's identity
Create questions that require higher-order thinking
Give shuffled questions to every student
Use different question types
Disable other applications and browsers during exams
Process of MasterSoft's Online Exam Software?


Built on the latest AI-powered framework, MasterSoft's online exam software is extremely easy-to-use & intuitive. Students just need to register with user ID & password credentials to attempt the upcoming examination. To begin the online exam, students need to abide by all the given instructions & give confirmation. Depending on the exam pattern - MCQ or Descriptive, students can submit their answers along with relevant images to justify them. They can even mark questions for review before the final submission. At the end of the exam, an auto-evaluated score is generated & displayed. The insightful dashboard furthermore enables faculty & students to enhance learning outcomes.
How Online Examination Systems Work?


Pre-Exam
Plan, Create, and Manage Question Banks
Organize Student Credentials, Test Modules, Admit Cards, Hall Tickets, etc.
Generate Question Sets with Bloom's Taxonomy and Course Outcomes
Schedule Exams as Per the Timetable and Assign Online Invigilators

During Exam
Student Detail Verification and Managing Real-Time Attendance
Offer Student War Room Support
Appear For Exams From Computers/Mobile Devices
Online Proctoring through Invigilator and Verification of Exam Sheets

Post-Exam
Evaluation of Tests and Generating Assessment Reports
Conduct Detailed Analysis of Test Results
Final Result and Report Card Generation
Display Results via SMS/Email and on College Website
Traditional Examination System Vs Online Exam System

| Traditional Examination System | Online Examination System |
| --- | --- |
| Students are required to reach the exam center on time | Can attempt the exam from any location |
| Requires pen, paper, classrooms, moderators etc. | Requires computer and internet connection |
| The faculty has to check every paper to score them | The software evaluates and scores the students |
| Requires moderators to keep watch on the students | Online remote proctoring system monitors the students |
| The students get results after months | The students can get results immediately after the exam |
How To Conduct Online Examination?

The growing need for exams to be shifted on an online platform skyrocketed during the pandemic amid the nationwide lockdown.
Online exams can be conducted at ease with zero hassle by following the below steps
1. Define Question Banks:
Educators can create an online question bank by providing access to students, where they can find question sets for different topics, subjects, and difficulty-level attributes for various questions. It can be useful to define question banks as it would act as a suitable input for defining an exam pattern.
2. Define Subjective Exam Pattern:
By referring to the question bank, the teachers can proceed to define a subjective exam pattern. They can further define the total time for the assessment, marks for each question, question navigation, and the kinds of questions to be included. Also, it would help in defining the question paper pattern for online subjective exams.
3. Assign Exams to Students:
After creation of different sets of question papers, the teachers can define the exam schedule and assign it to a group of candidates as per the exam timetable. Also, different students opting for different courses can log into the portal and appear for the respective online tests.
4. Student Can Appear for Subjective Exam Online:
Learners can appear for online subjective exams as per the set schedule. They can type answers and use special characters wherever required at ease. Also, there is a feature to upload images as part of the answers, which further reduces the time and effort of the students.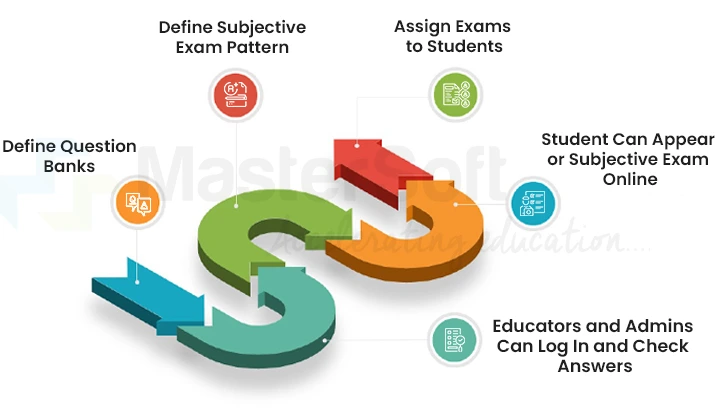 5. Educators and Admins Can Log In and Check Answers:
The faculty have separate unique credentials which they can use to login and view answers typed by the candidates. They can do the assessments and assign marks to each answer. The system would then calculate the score accordingly.
By following the above steps, the institute can easily convert the traditional pen and paper-based exams to online digitized and paperless tests.
What is Remote Proctoring and How Does it Work?

Remote proctoring helps students to appear for an exam in a remote location while maintaining the exam's integrity. An exam proctoring software confirms the student's identity and tracks every activity of the candidate via a webcam. A video is recorded during the exam which helps to flag any suspicious behavior.

Remote proctoring generally works through three key steps: authentication, real-time monitoring, and data storage & review.
Authentication
Every test primarily begins with the authentication of the students. In a remotely proctored test, students have to enable their webcam and provide the photocopy of the ID.The system then cross checks the ID details to the student real-life image from the video feed. They have their unique credentials which can be used for logging in as soon as the identity is verified.
Real-Time Monitoring
As soon as the test begins, an AI-powered software continuously supervises student behavior to flag any suspicious activities. Apart from the audio and video proctoring, online examination can include a large number of different invigilating features such as voice or eye movement, mobile phone detection, browser lockdown, etc.
Data Storage and Review
Remote proctoring in the online examination system ensures that all the video and audio data is recorded and stored on the cloud. Apart from real-time flagging, the examiner can review the data received after the test is finished and resolve some doubtful cases.
Testimonials

MasterSoft is the only software provider which gave us the feeling of Offline exams. We Tried the Online Exam Software from 3-4 vendors, but are satisfied by the solution provided by MasterSoft. It provides Role based logins for Invigilator, Supervisor, Moderator & Evaluator.
Dr. Manju Lalwani Phatak
Principal, C.H.M College
With the help of software provided by the company, I found that the entire work of result of F.Y.B.A./B.Com./B.Sc. get easy accurate without mistakes and not time consumable. I hope in the future, this software remains beneficial for the examination of all the classes.
Ashok Aseri
Registrar, Pemraj Sarda College, Ahmednagar
The software is time-tested & simple to use. Our staff is well trained by the company engineers on this software. Our staff is using this software without any problems from year 2002.
Dr. S. S. Rathore
Principal, Manoharbhai Patel Institute of Engineering & Technology, Gondia
Trusted by More Than 3000 Clients Worldwide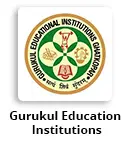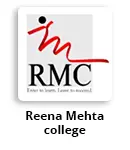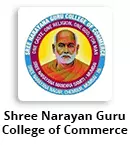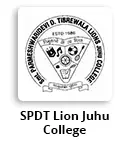 Our Achievements

78
Total Institutes
449631
Candidate Exam Attempted
52774
Total Candidates
12071
Total Exams
450843
Total Questions
11773797
Total Attempted Questions
About Mastersoft

Serving world-class, result-driven edTech solutions to educational institutions for more than two decades, MasterSoft ERP has become the largest, oldest, and most trustworthy ERP solution provider. With an objective to enrich the teaching-learning experience, maximize students learning outcomes & generate the best ROI, MasterSoft professionals have designed state-of-the-art ERP solutions including the online examination software that ensures seamless online exam conduction. We are a team of 250+ ERP professionals committed to helping educators streamline daily work processes & enhance the quality of education in the long run.
Conducted 1000s of successful online examinations
Trusted by clients across
the world
Proven Record of 99% client
satisfaction ratio
How can MasterSoft help you with Conducting Online Examinations?
MasterSoft is one of the top ERP solution providers offering a technologically advanced online examination system for conducting exams. The software helps the institutes in maintaining student information, giving provisions for multiple types of questions, proctoring methods, and storage of data for a large number of students. The ERP solution is scalable, highly secure on a cloud platform with safe backup.
Why We Are the Ideal Partner For Your Online Exams?
Data security- We offer safe cloud storage and backup.
BI technology- Helps to improve the functioning of the system.
Best proctoring methods- Eliminates the scope for cheating or other malpractices.
Why MasterSoft's Online Examination Software
Implementing EdTech in Institution
Hassle-free management of all in-house activities from single platform.
24*7 onsite & online service support easing onboarding & implementation.
Role based logins and functionalities for complete data protection.
FAQs On Online Examination System

Explore the Best Benefits of Online Examination System
Integrated Solution to Manage the Complete Online Examination
Process with absolutely ZERO hassles!