RFID Student Attendance Management System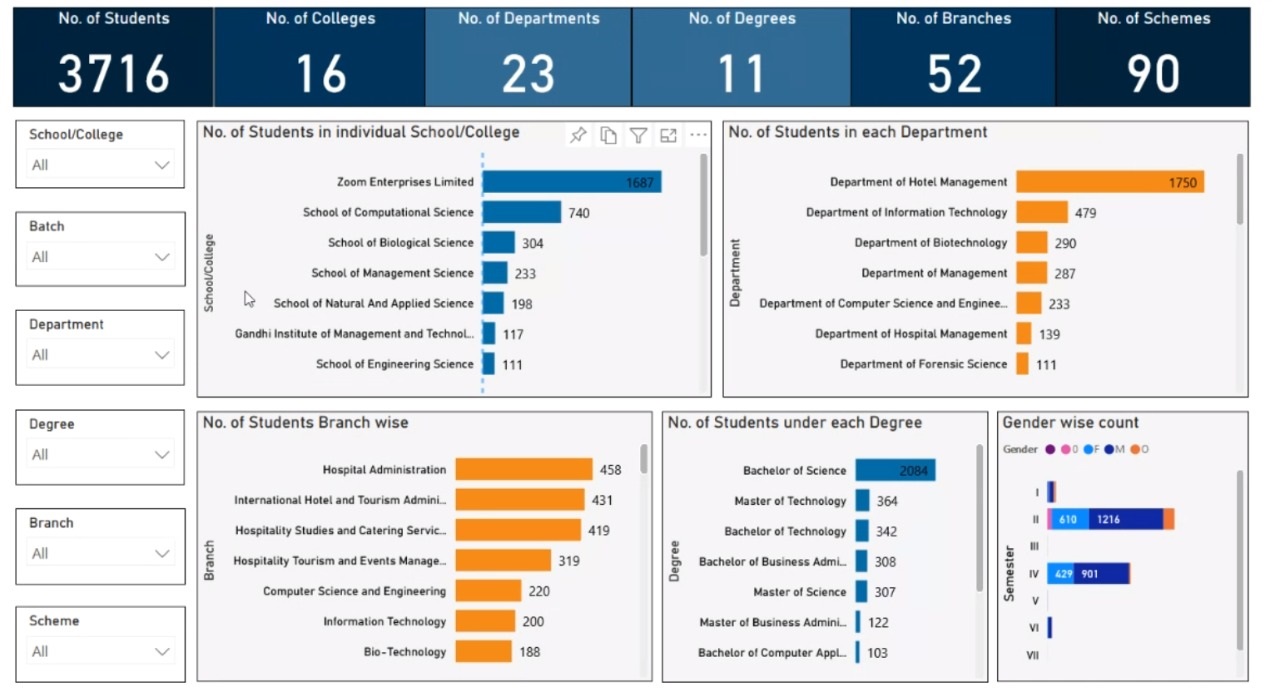 The majority of educational institutions including schools, colleges, and universities that rely on traditional paper-based attendance systems have to face a lot of hassles every day. Be it the employees, faculty, and staff attendance or daily attendance of students, on an average 20-30 minutes gets wasted, which otherwise could be reserved for fruitful teaching-learning or other academics-related activities. Also, data entry errors are common when attendance is marked, generating attendance reports manually is difficult, and student data safety remains a point of concern.
To ensure error-free, accurate, faster, convenient, and paperless attendance management, educational institutions can switch to Biometric & RFID based online attendance management systems.
What Is RFID?

RF-Attendance provides robust, secure and automatic attendance management in educational institutions. With the RF-Attendance system, student attendance management becomes easier, more efficient and accurate. Proxy attendance can be eliminated or minimized. This attendance tracking system automates the whole system of students registration & ID card printing, automatic attendance recording, data processing on attendance server, daily SMS to parents, weekly & monthly attendance reports for teachers, MIS attendance reports, etc.
Faculty is free from monotonous work of attendance taking in every lecture & they can devote a full lecture for teaching. Parents get daily SMS of classes attended & where about their wards. Students are aware of their accurate attendance.
In LF – Low Frequency Attendance Tracking System, low cost LF card readers are mounted in each class room, labs, hostel, mess, gym, library, fees counter, canteen, post office, bank, etc. Student shows his LF ID card to the Reader or puts a thumb on a biometric reader to mark his attendance/presence. The read range is around 5 centimeters. In a minute, practically, one reader reads around 12-15 students. The data of each reader is automatically transferred to the attendance server many times in a day every day. Attendance server analysis the records & sends appropriate SMS to parents & students at day end.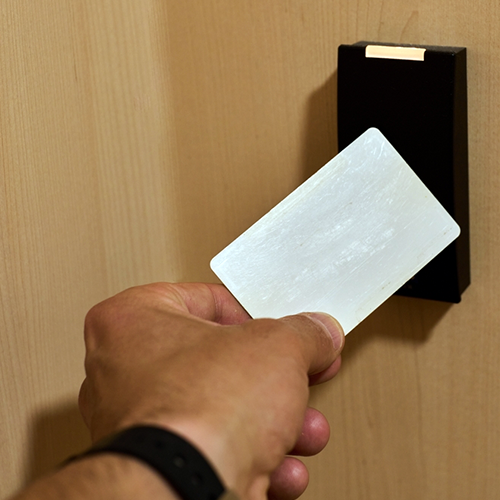 Necessity Of RF-Attendance

Irregular attendance of students & staff is a major concern of higher authorities in an educational institution. The traditional method of managing attendance is time-consuming & inefficient. In such instances, RF-attendance systems may prove to be a boon.
How Does The RFID Work?

The RFID technology comprises a tag, an antenna, and a computer where all the information is stored. The tags are detectable from a distance of several feet and can scan various items together. The RFID system consists of two key components- RFID tag and RFID reader. The former component transmits data as radio signals whereas the reader receives the signal, converts and then stores them as usable information.

Installation of RFID Devices
Students are given RFID cards. The RFID devices connected to the RFID servers are installed at various locations across the campus. The RFID cards are then distributed to students and faculty whose attendance needs to be recorded. The student information is stored on a RFID tag. The tag transmits data as radio signals. The antenna recognizes the signal of the nearby RFID tag.

Transmitting Radio Signal
The reader receives the signal, converts, and then stores them as usable information. The RFID readers receive the signal when the card is in close proximity, so that the tag is able to send its unique identification number (UIN) to the reader. This UIN is then cross checked in a sub-system to check which student/staff is being identified.

Takes Action & Marks Attendance
The RFID reader then sends the information received to a database, where it is stored and evaluated in various applications. After evaluation, it executes actions on the basis of the data or exposes the data to end-users and suitable action is carried out. For instance, the attendance of the student is marked if the UIN matches.
Features Of RFID-Attendance System

The RFID attendance comes with advanced features which helps in capturing, monitoring, and managing accurate attendance of students, faculty, and non-teaching staff, thus simplifying the overall attendance process.
1

Highly Accurate Attendance

With an unique UIN number, the RFID marks accurate attendance of the student/faculty. As the process is automatic, there is no chance of human error. With real-time attendance, the faculty can track the student activities effectively. Also, there is no chance of proxy as everyone has a unique ID, making the process 100% accurate.
2

Time-Saving Process

Unlike the traditional roll calling, RFID attendance takes barely a few seconds for marking the attendance just by displaying the RFID card near the reader. Also, the faculty can identify, verify, and authorize student attendance within seconds from the database. There is no need to maintain manual records as the process is completely automated.
3

Send Automated Notifications

The RFID attendance is linked with the Student Information System which automatically sends SMS alerts regarding the student attendance to faculty & teachers. It notifies the student's chronic absenteeism. Also, it tracks the entry & exit time of each student in the classroom. It further notifies if the student or staff enters into restricted areas of the campus.
4

Generate MIS Reports

The system generates daily attendance register reports, daily attendance reports, and monthly/yearly attendance calculation reports to the administration and management staff. This helps in keeping a detailed track of a student's presence in each lecture. Also, it offers error-free AI-powered dashboards with graphical outputs which further simplifies managing student attendance.
5

Significantly Reduces Workload

An automated RFID attendance system considerably reduces paperwork of marking student's attendance, thereby boosts efficiency & productivity. It saves time, efforts, and resources to manage student attendance & records. No roll calls are required thus saving the teacher additional effort of manually taking attendance for each lecture. With this process, more time is dedicated for teaching in the classroom.
6

Monitors Student Activity

As RFID is installed almost everywhere in the campus, the student is tracked everywhere, including classrooms, library, hostel, labs, canteen, gym, mess, etc. If they are entering a restricted area without permission, their activity is monitored and a warning can be issued to them for breaking the rules. If a student leaves the campus early, both parents and teachers are informed immediately.
Eliminate the Need for Maintaining Student & Staff Attendance by Implementing an Automated RFID Attendance System
Request Demo
Benefits Of RFID-Attendance System

Enable schools, colleges, and universities to implement RFID attendance to regularly keep a tab on students and faculty without any human error. Some of the key benefits include.
Better Security & Safety
Detailed record of student's whereabouts
Record student's entry & exit time from the campus
Auto-triggered notifications sent for early departure
Monitors student absenteeism and bunks
Improved Transparency & Communication
Integrated with SIS, thus can be tracked by every stakeholder
Parents are sent the student location data
SMS notifications sent on predefined time
Zero risk of attendance data manipulation
Enhanced Discipline and Better Grades
Monitored attendance boosts student's discipline
Chronic absenteeism tracked by parents & teachers
Attendance records are sent to parents
Improved attendance equals high scores