2200+

Institutions Served

10+

Million Users

350+

Support Strength
Challenges Faced By Higher Ed Institutions During Accreditation Process

As per GOI norms, Higher Education Institutions are required to go for various statutory accreditation such as NAAC, NBA & are also required to submit accurate & detailed Institutional data to national ranking agencies like NIRF / AISHE of the last several years. During the process the higher ed institutions face the following challenges:
Repetitive Administrative Work

Organization of Reports in Various Formats

Maintaining Chronological Order & Date Formats
Data Privacy & Vulnerability

Maintaining Supporting Documents

Monitoring Entries of Information
University ERP Modules

Our Special Offerings

Features of University ERP Software

The University Administration System automates all the activities & makes the management of vast data easier. With University ERP Software, you can reap the following benefits
Easy Admission with a Centralized DB
Offers centralized online admissions
Automate data entry, verification, and storage
Generate merit list and admission forms
Automatic acknowledge and online onboarding
Create BI-Powered Reports and Analytics
Easy access to BI-powered analytics dashboard
Get role-based login access
Ensure smooth decision-making
Generate Reports on: Student Activities, Learning Outcomes, etc.
Choice Based Education System
Compliant with guidelines set by UGC
Offers students flexibility specialize in specific subjects
Empower students with career-oriented skills
Promote passion-driven learning
Success Stories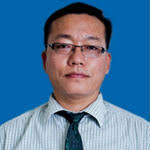 Mr. C. Zothakhuma |
Registrar, Mizoram University.
The MasterSoft team implemented the best ERP solution in Mizoram University which helps us to streamline our objectives and meet automation. They are the industry's best education ERP provider.
Benefits Of University Management System

MasterSoft offers a complete ERP for university management. It has everything that a university needs to ensure that everything is on the right track and is managed well. It can automate various processes such as attendance, admission, examination, results, announcements, etc.
1

Integrated Coherent System

Offers interlinking of various academic and non-academic departments to ensure smooth running of a University. This software equips universities with a cloud based system that can be accessed across departments, which is integrated with everyday transactional and learning activities.
2

Connecting Stakeholders

Minimize manual errors and ensure a strong teacher-student communication. A transparent University ERP that empowers students and reduces teacher's workload to ease up the admission process, examination process, and announcements or provide updates on campus activities.
3

Eliminates Mismanagement

The educational management system eradicates the manipulation and mismanagement of university data that is accessible to staff and administrative staff and any glitch or fraud in the system can be easily discovered. Data is secured by encrypted passwords and modern security tools.
4

Better Administrative Rights

The software is based on modern technologies which supports various applications such as exam & admission fees payment apps. Also, the software provides admin rights to the head of the institution wherein the functioning of all operations can be monitored on one dashboard.
5

Generate Graphical Reports

It provides customization in software which helps in personalizing the experience of the user and encourages the usage of technology to make the project successful. Also, analytics and MIS reports can be printed as and when needed with regards to any module or internal functions to maintain records.
6

Eliminates Manual Work

The ERP system for university eliminates data entry and manual work which is repetitive, tedious, and heavily time-consuming to increase efficiency and productivity. It offers automation of all the academic and non-academic activities, which reduces the significant workload of faculty and staff.