What is Higher Education ERP System?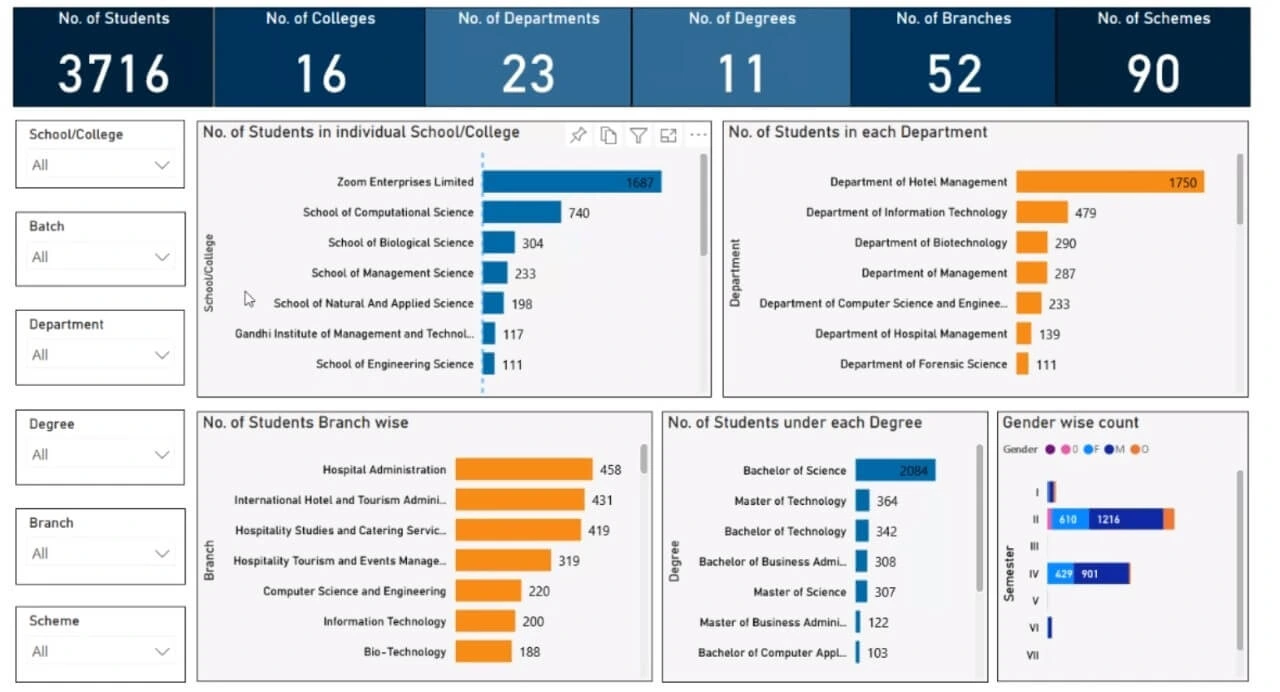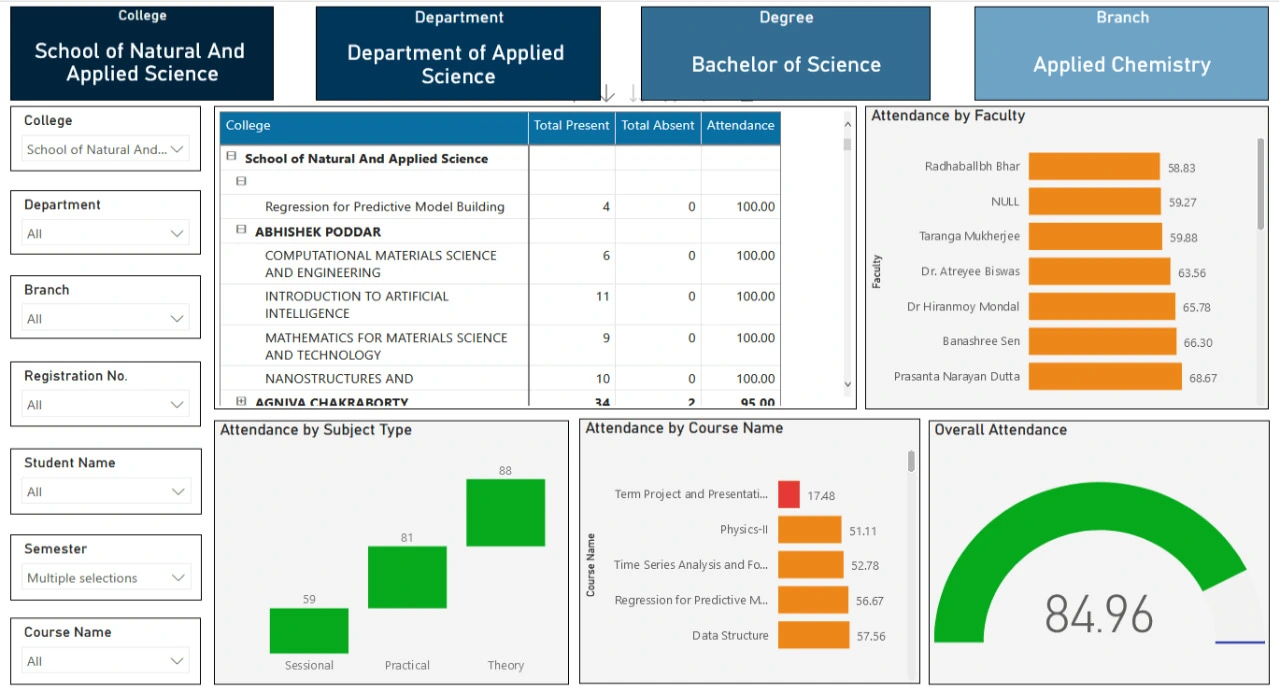 ERP software in higher education enhances the management of business workflow in all universities and colleges. It automates the complete activities and flow of information among the business processes and departments in the institute.
The changing Education Policies & Compliances, (NEP 2020) have greatly increased the need for a very robust, configurable ERP for Higher Educational Institutions, to deliver required results & bring an improvement in transparency & operational efficiency.
MasterSoft, with a multitude of experience from academicians, educationists & visionaries has built a robust, configuration Educational ERP Software with possibilities of customizations & Improvement.
ERP Procurement is a partnership & and the ties lie beyond the functioning of Software, which is the primary vital aim, but forward-looking organizations, working for the ultimate benefit of the institution are equally important.
MasterSoft offers a One Stop Solution to Manage all Administrative & Academic Activities & Processes, with a Single One-Stop Integrated Solution. Robustness, Data Security, Encryption, User Experience are some of the key building blocks for us.
Features Of Higher Education ERP

1

Management Of Student Registration

It is crucial that your system has a function that allows you to keep track of the various employee actions. This include managing the staff's salary, attendance, and other related tasks.
2

Management Of Attendance And Academic Success

On-paper attendance is no longer necessary. The college ERP system's attendance management tools will ease the burden on and identify students who are ineligible to sit for exams due to low attendance.
3

Financial Administration

It is laborious to manage the costs and finances for colleges. The Fees Management and Accounting feature makes it easier to quickly monitor and supervise and keep track of income and expense.
4

Management Of The Schedule And Events

Timetable management is a crucial element that accommodates both teachers and students. Let's face it, even manually creating a great plan, we occasionally make mistakes and overlap things since we are human.
5

Human Resources Management

Schools can manage every facet of the talent they hire thanks to an integrated HRMS. It makes it easier for school management to monitor staff information and save all pertinent data on school staff members for future use.
6

Communication Control

Email, Whatsapp, and SMS alerts are crucial for informing the students, teachers, and parents about vital announcements. The college ERP sets them up and notifies about late fees, attendance, grades, and other announcements.
Why ERP In the Higher Education Sector?

Adopting ERP solutions in HEIs considerably boosts the efficiency and productivity
of the institute. Also, it should be implemented for the following reasons:
Accurate Financial Management
ERP systems can help schools and universities manage their finances, including budgeting, purchasing, and reporting, in a highly secure manner with 100% accuracy.
Enhanced Connectivity
Improve connectivity among students, instructors, parents, and administrators. With role-based login access, every stakeholder can access the data from their account.
Cost Savings
By automating administrative tasks, reducing manual data entry, and streamlining operations, ERP systems can reduce costs and improve efficiency.
Smart Technology
ERP systems are technologically advanced and agile, and they are constantly updated to meet changing industry requirements. This enables automation and remote access to notes, learning materials, attendance records, fee details, etc.
Improved Student Outcomes
By providing better data analysis, streamlined processes, and more efficient communication, ERP systems can ultimately improve student outcomes, including graduation rates and career readiness.
Advanced Reporting
Integrated and streamlined reporting capabilities enable faculty and administrators to conduct deep analytics related to headcounts, fees, academic performance, leaves, etc.
Compliance
ERP systems can assist educational institutions in complying with regulatory requirements and ensuring that data is handled in a secure and compliant manner.
Better Data Management
Help education institutions manage large amounts of data, such as student records, financial information, and course schedules, in one central location that is highly scalable to accommodate more enrollments.
Higher Education ERP Modules

University ERP

University ERP
Higher Education ERP

Higher Education ERP
Modern Technological Adaptations of Higher Education ERP

Operational Efficiency
Role-Based Access
Simplified Online Admissions Procedure
Integrated Data Privacy
Convenient Navigation
Examination Management
Immediate Notifications And Alerts
Access To Exam Timetable
Access To Student Info
360 Degree Benefits
Modern Apps
Monitoring Students' Progress
Online Management Of Admissions And Fees
Direct Interaction With Educators
Data On Student's Behaviour And Attendance
Cloud Adaptability
Easy Handling Of Student Data
Centralized Platform
Complete Data Security
Analytics Powered By Bi
Additional Features Of Higher Education ERP

Online fee payments through the mobile app

Timetable management & updates

Library issue and return details
Examination results and analysis

Library online public access catalog (OPAC)

Portal for student grievances
SMS and Email Alerts

The Higher Education ERP system ensures networking through SMS and email alerts. Parent's/Guardian's number is registered with the institute. Along with The Student Diary App, SMS and Email alerts keep parents notified about university proceedings.

Biometric Attendance

Biometric attendance eliminates misuse, manipulation, and proxy of attendance. The student attendance management system is automated through biometrics. MasterSoft student attendance management system gives an option to install fingerprint detecting biometric readers or the ID card chip detector.

Fingerprint detecting biometric reads the fingerprint of each student; attendance of the student gets registered with the server notifying the student's presence to parents via App, SMS, and email; concurrently.

Biometric readers that detect the ID card chip can be installed on the campus premises, it reads the chip present in the ID card of each student instead of fingerprints.

Business Intelligence (BI)

BI tools structure gathered data in the form of analytics and graphics, showcasing statistics in a better format and thus empowering the decision making process.
A Configurable & Robust ERP Software To Maximize Growth Of HEIs!
Request Demo
Benefits Of Cloud-Based Higher Education Management Software

Provision of Centralized Admissions
Precisely Arrange Campus Data
Automatic Student Shortlisting
Managing Accreditation Data
For Naac, Error-Free Reporting
Improved Student Performance
Monitor Student Development
Better Results In Learning
Enhanced Organisation Authenticity
FAQ's On ERP Higher Education Management Software