Mobile App - Student Diary
University ERP Modules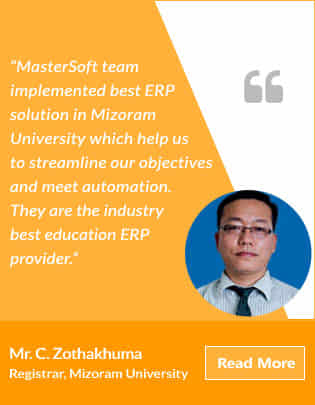 Student Diary App is a smart phone interface of the University ERP. Through this student management app university can keep students, parents, and faculty members in the connectivity loop. Information about upcoming events, time table and courses, notifications, payment alerts and study material can be accessed anytime on the app. The mobile app is powered by analytics and cross platform compatibility.
Student Diary is a mobile app for educational institutions to achieve transparency in communication and for smoother transactions. Institutions can save up on SMS/ letters and other means of conventional communication.
Current Challenges of Universities
Student's academic records is not available in real time.

Lacked an interactive platform to keep parents engaged about their child.

Low computer literacy among parents.

The rising cost of SMS/ letters and other means of conventional communication.
Students can view the following data on the mobile app
Personal Information

Fees Paid and outstanding/ balance fee details

Class course/ Exam time table

Attendance reports

Library Issue-return details of books

Library's Open Public Access Catalog

Upcoming news, notifications and updates

Portal of student grievances
Goals/Objectives of the mobile app
Student performance can be tapped in real time for parents and faculty.

The mobile app is integrated with data analytics to have a better perspective of student's growth.

The student management app eases management operations of the university.
The student diary app is easy to use. It requires no training, which is a plus; as it is integrated with all management softwares of the ERP. A secured login for student, parent and faculty and ensures users to access M-Connect and Complaints.