College ERP Modules
University ERP Modules
Higher Edu ERP Modules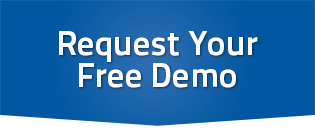 Purpose of e-learning software

With an objective to provide an undisturbed learning experience, MasterSoft has introduced a Learning Management System. The LMS supports the education goals of institutions by digitizing the traditional classroom with innovative teaching methodologies while maintaining a student-centric approach. Powered with collaborative workspaces, assessment features, communication channels, and e-content provisions, LMS is an advanced interactivity building tool for higher education institutions (HEIs).
Though there are thousands of e-study materials available on the internet, finding out relevant study material is often time consuming & tedious. Moreover each student requires personalized content, to accelerate learning. To help students continue their education & shape their career with the most relevant content MasterSoft has designed & developed e-learning platform for Higher Education Institutions that empowers the education ecosystem by delivering good quality & relevant content to educate students virtually.
Key Benefits
The Learning Management System with Microsoft Team Integration fulfills the core purpose of education by ensuring a smooth teacher-student communication & providing the best quality education.
Hassle-free Virtual Engagement
The e-learning platform helps institutions to provide education to students online through an easy-to-use virtual classroom setup.
Teacher-Student Communication
A virtual communication platform to help teachers & students collaborate at any given point & bridge the communication gap between them.
Improve Institution's Perception
Faculty can make their notes public which can be viewed by students across campuses, and thus, help them in improving the college perception.
Make Learning Journey of Students Convenient by Getting a Notch Higher
Let no difficulty come in between your students & education. Reach, teach, and nourish your students' mind with the virtual teaching-learning setup by MasterSoft.
Get Started