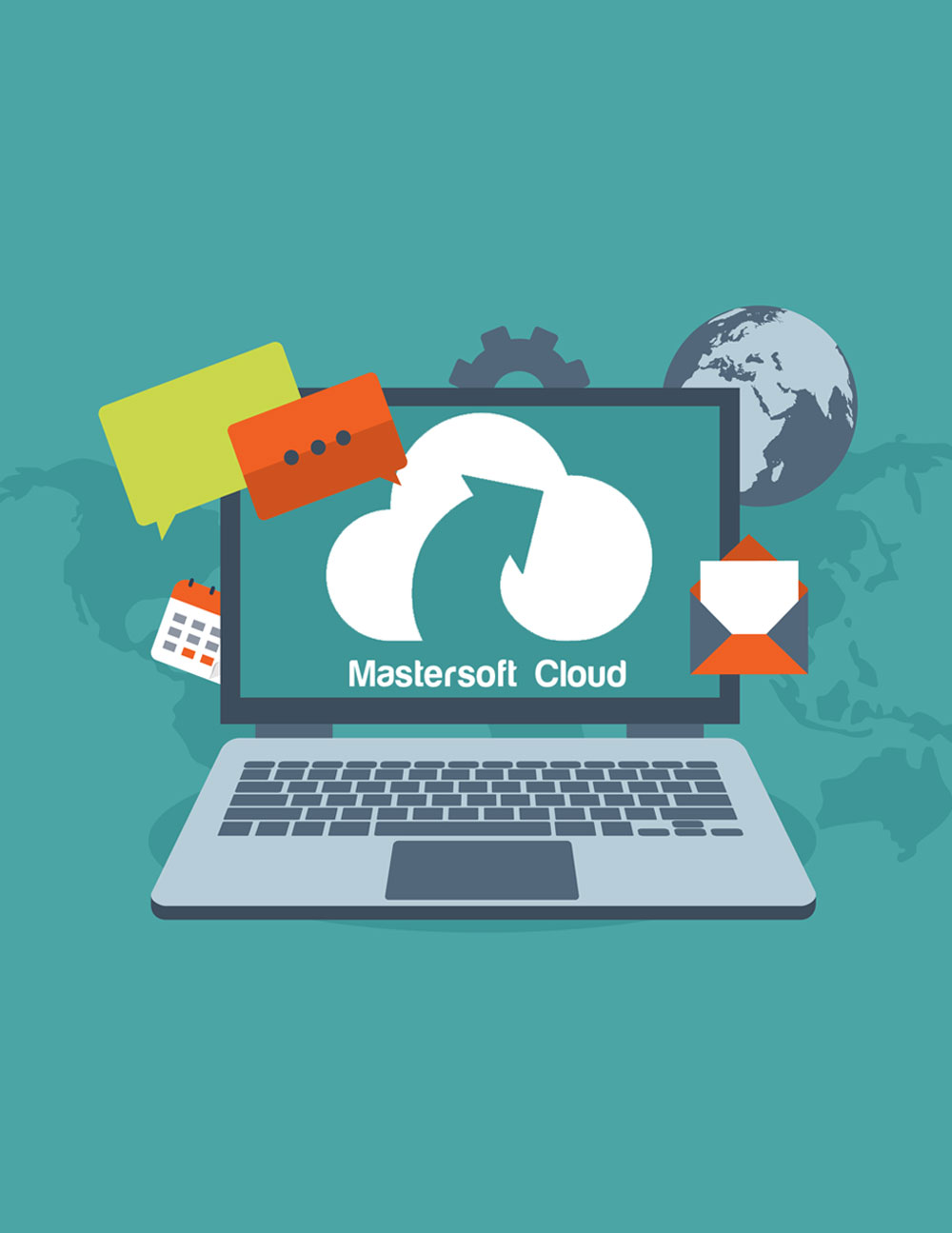 CCMS © - Centralized Campus Management System
A cloud-BASED integrated ERP FOR schools & COLLEGES of any campus
Centralized Campus Management System is a cloud based ERP system useful for any type of Schools – such as State / CBSE / IB / Residential and any University affiliated college of any faculty such Arts, Commerce, Science, Law-Education, Social Science, Agricultural. This is also useful for Autonomous Arts, Commerce, MBA…. Colleges & Coaching classes as well as Non-Autonomous Engineering-Pharmacy colleges, Polytechnics, and ITI.
An educational Trust / Society can use this single cloud for effective centralized management of all its Schools, Colleges, Polytechnics, ITI located in one / multiple Campuses.
It provides a total online solution for computerization of all administrative activities. It computerizes:
Student life cycle comprising of: Online Admissions & Fees, Academics, Class Attendance, e-Learning, Examination & Results, Training & Placement, Hostel, Bus Management & Library.
Faculty life cycle comprising of: Teaching & Class attendance, Valuation & Marks entry, HRMS – Payslip, Online Leave, Service Book, PF & Income tax....
School & College Administration comprising of: Accounts & Finance, Purchase & Stores, HRMS, Web & Alumni, Library, Transportation, Dispatch....
CCMS features
Large & flexible and is suitable for various types & sizes of Educational Campuses.

Instant Implementation. Go live within a week.

Reliable backup and recovery system.

No initial capital investment in ERP. SAAS low cost monthly billing.

No need to invest on high cost servers, UPS, high speed internet...

24x7 Role based - secured Access to all from anywhere

Minimizes manual efforts and improves efficiency.

Supports latest technologies - Online Payment, Mobile Apps, Biometric & RFID, SMS/Email Alerts, QR Barcode, etc.

Provides precise & secured information to end users for better decision.

Campus automatically have access to latest ERP.

Single integrated ERP for all schools / colleges / polytechnic of society.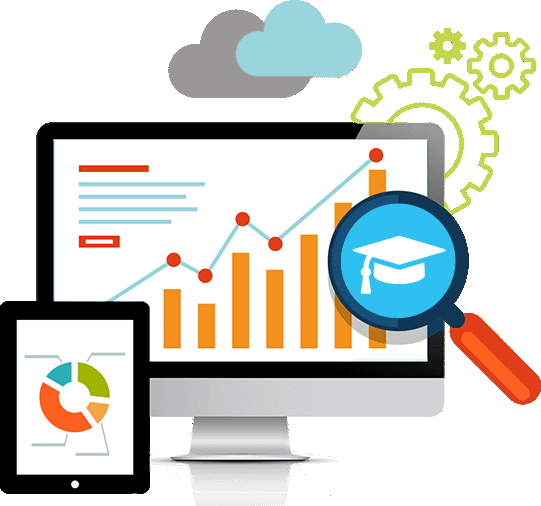 CCMS modules
ADMISSIONS & FEES
This module computerizes complete admission & fees processes. All type of fees can be collected & fees reports can be generated. School / College can define its courses offered, medium, faculties, fee cash books, fee types, faste category & fees heads in each cashbook.
Following activities are computerized:
Prospectus sale & follow up reports

Online registration by student for admission / in-campus registration

Admission process - Dynamic merit list / lucky draw / first come basis

Admission counseling and demand creation

Fees Collection - Admission, development, exam, misc, hostel...
Fees Collection Modes - Online (through payment gateway), counter – cash & bank, bank challan.

Challan reconciliation

Admission cancellation

Receipt cancellation

Fee refund
Fees write-off

Monthly fee installment in schools

Scholarships

Student fine definition and collection

Defining Fees Masters - Receipt books & its fee heads, session-wise, course wise & payment type-wise standard fees, cash books
Centralized fees collection for multiple schools / colleges

Admission with zero / excess fee ammount
Subjectwise fees

SMS & email alerts for fee transactions
Fee receipts / e-receipts

Daily / monthly detailed fees collection register

Student ledger & outstanding fee report

Bank reports

Admission report & vacant position
Admission / receipt cancellation report

Scholarship reports

Caution money reports

Graphical MIS Report : Student reports and fees reports
Read more - Online Admission System Or E-Admission For Educational Institutions
STUDENT'S ADMINISTRATION
In this module Student's Admission details such as - Academic, personal, last exams, subjects offered, certificates & documents received etc. are updated and roll No., section & Enrolment No. can be allotted. Throughout year students dues/ fines, Academic performance & medical history can be updated. Each student gets secured access to ERP and he can view his fees, academic, attendance & mark details thru this login on App. Following activities are also performed:
Defining / updating subjects & subject groups opted by students.
Student documents collection / issue.
Updating student data such as payment type change / course change.
Student semester-end / year-end promotion.
Reports
Student admission register

Attendance sheet

Identity card

Student list – Course-wise, subject-wise, medium-wise....

User designed selected field – select student reports
Reports / data export for: University / NAAC / State Board / CBSE / DTE / NBA

Society level statistical reports

Institute budget reports

MIS Reports – a/c to Faculty, medium, gender, caste category, Fees category...

Certificates - TC, bonafide, migration, NOC, DOB, attempt...etc
STUDENT ATTENDANCE
Attendance Module computerizes / automates process of student attendance by faculty & generation of necessary reports & alerts to parents / Management.
Defining theory and practical batches

Attendance configuration (present, absent, half day, on duty etc)

Defining class-teacher time table

Manual Attendance - Entry by faculty / operator: daily once / detailed lecturer-wise, monthly single entry
Bio-metric & RFID Attendance – Integration with bio-metric devices

Atcovation - Mobile app based attendance – daily / lecturerwise by faculty

Option to mark attendance for Guest Lectures / Extra Lectures
Attendance Report - Detailed & summary, studentwise / classwise / facultywise

Warning letters

Poor attendance & undertaking report for parent
SMS / email alerts to students / parents – daily / weekly / monthly

Attendance analysis report according to student, subject, faculty, class
Examination
It computerizes all the examination conduction & result calculation work of any school or college. Useful for various patterns of examinations such as – state / CBSE / IB schools; affiliated colleges / autonomous colleges, CBCS exam pattern.
This module covers all the procedures related to examination management right from bulk exam registration, exam roll no. allotment, defining exam time table, exam mark entry to result processing & declaration / publishing of results. It also provides: flexible marks entry pattern – such as multiple test, flexible rules for grading / gracing / passing / exemption / condonation / distinction / higher grading system and result calculation.
For CBSE schools – Exam module supports scholastic / co-scholastic exam pattern.
Reports
Subject-wise / class-wise exam registration count/list

Exam form

Exam time table & hall tickets
Exam room allocation and signature sheet

Mark Entry Reports: Subject wise /batch wise/section wise
Grade Cards & Tabulation Register

Result MIS - Class Topper, Subject Topper, Gazettes & Statistics
Bus Management
This module manages student bus activity which is defined as follow:
Bus Details - General, Servicing, Insurance

Driver Details and History

Route fees and Pick Points
Bus Attendance

Fuel Challan System

Driver Leave & Approval
SMS Alerts - to student / parents for bus schedule change

On screen / SMS Alerts to User on expiry date of License, Insurance etc.
Reports
Bus I-Card

Route wise / Pick points wise Student list
Daily / Monthly Bus Attendance Report

Bus Analysis Report
FINANCE
Using this module, any number of Accounts (Cash books) can be maintained for any number of financial years.
Master creation - Cash book, Ledger heads, Final account main & sub heads

Receipt, Payment & JV entries & Voucher Printing
Fees & payroll entries direct transfer to accounts

Cheque Printing & Bank Reconciliation
Reports - Vouchers, Cash / Bank / JV & Day book, Ledgers
Final Accounts – Trial balance, Balance sheet, Receipt & Payment, Income & Expenditure statement, Schedules

STORES
This module computerizes the complete stores data & transactions right from inception of the College and generates various reports online. Transactions related to purchase, issue & transfer of inventory can be computerized. The module is flexible & User can define any number of items, vendors, departments / sections etc. Following types of reports are generated:
Reports
Quotation letter, comparative statement, PO

Stock Ledger

Centralized / Departmental stock register
Current Stock Position

Daily goods receipt / issue register

Reorder level report
Department-wise value of total stock

Invoice wise balance item report
HOSTEL
Hostel module computerizes Hostel activities such as – Admissions, Fees, Mess allotment & monthly mess bills, Attendance etc.
Defining theory and practical batches

Hostel Admissions & fees

Admission Cancellation & refund

Hostel room, assets & Mess allotment
Monthly Mess Bill

Hostel student Leave management

Guest Rooms

Six monthly / Yearly refund & recovery
Hostel-wise student list & Admission Register

Cancellation report

Hostel ID-Cards

student certificates
Vacant Rooms Report

Attendance Report - Hostel / Mess Daily/ Monthly

Hostel Fees & mess bill Collection Report

Room Assets Report
WEBSITE
We provide a elegant & professional website with latest techniques & concept for the Institute comprising of following links:
Infrastructure – Building, Classrooms, Library, Computer Center, Hostel, Sports, Bank & Post Office, Canteen, Shops
Academics - Courses offered & Admission procedures
Teaching Departments - Faculty, Lab, Facilities, R & D
About Us - Mission, History, Management & Administration
People - Faculty, Officers & staff, Students & Alumni
Achievements - Awards, Collaborations & Donations
Events – Cultural, Conference, Seminar, Sports, Convocation
Dynamic Links – Alumni; Faculty; News; Gallery & Feedback

SMS & Email Solution, Contact us, Admin
HRMS - HUMAN RESOURCE MANAGEMENT SYSTEM (ESTABLISHMENT & PAYROLL)
HRMS module computerizes complete activities related to Faculty & staff employment. It includes sub-modules such as – Recruitment & joining, service Book, Attendance, Leave management, Employee training, Employee Appraisal, Payroll & income tax calculation.
User defined unlimited Earning & deductions heads & User defined rules for calculation of various pay heads like DA, HRA, CLA, and PT etc.

Monthly Pay bill & Supplementary bills
Income Tax calculation

PF & Loans management
Pay Slips & Salary certificate, Salary Register & Abstract

Bank Statement

Schedules of – PF, LIC, GSLI, PT, other deductions

Income Tax Report & Form 16, 24Q
Employee's personal information reports

Junior College Reports

Annual Salary Reports

MIS Reports - according to - Pay scale, Designation, Departments, Caste category, etc.
Vacancy creation – Define post & Number of posts, required Qualification & Experience, Reservation

On-line applying by eligible candidates with scans of important certificates

Scrutiny by Scrutiny committee

email to eligible candidates for interview
Conduct of interview rounds, marking & shot-listing

Final approval by Principal & Management

Generation of Appointment letters
Registration of Employees on Biometric & / or RFID Readers

Integration of all Readers with local attendance Server

Transfer of Reader attendance data to local Attendance Server & in-turn auto transfer to Cloud via Scheduler

Shift management – Define shift timings, late coming & early going rules, late mark leave deduction rules
Auto solving of missing incoming/outing timings

Calculation of monthly LWP

Attendance report – Monthly, login-logout time report, Attendance Muster

Auto transfer of Attendance data from local server to Cloud via Scheduler
Define leave types (CL,EL,ML,LWP,HPL,SPL, paternity / maternity, study ...) & Leave application Rules

Leave Opening balances record

On-line Leave application, sanction & Sanction order

On-duty Leave Application & sanction

Periodic crediting of leave
Carrying Balance leave to next year

Scanning & attachment of Leave sanction papers

User defined Flexible Leave sanction authorities & path

Leave cancellation / change

Calculation of monthly Leave & transfer to Payroll for salary processing

Various Leave Reports
Design of multiple self Appraisal form for teaching, non-teaching employees & Officers

On-line Self Appraisal by Employee
Evaluation by various authorities & grade calculation for yearly increments

Self Appraisal report
Entry of all service book entries such as - Personal memoranda, Appointment, Family, Qualification, Qualifying Services, Loan & advances, Nomination, Disciplinary action, Pay revisions & increments, Leave, Promotion & Transfer, LTC., Training & conferences attended / conducted
creation of new employee record

Digitization of Personal File
LIBRARY MANAGEMENT SYSTEM
This is an integrated, multi-user, multilingual and easy to use package for the complete computerization of in house operations of any Library. LIB MAN provides free multilingual support and bar code support. This supports UHF based RFID Library Automation & Smart Phone based OPAC.
Lib Man supports multiple currency & exchange rates. Data can be imported from ANSI / ISBN standards & can be Exported to Word, XL, PDF, TEXT....It provides SMS & E-mail alerts on all important activities such as issue / return of book, claim book availability
Requisition & Purchase Order

Book Accessioning, Invoice processing & Payments
AACR2 Cataloging

Binding, Write off & Stock Verification
B. T. records

Circulation

Reservation & Claims
Book bank

Reference Books

Notices / Reminders, Clearance & Fine
Book search according to Title, Author, Subject, Publisher, Class No, Accession, ISBN, Publication Year, Place, Word in a title, Belonging, Key word, Combinational.
New / Renewal subscription order & reminders

Binding of serial

Circulation

Indexing & Serial OPAC

News Paper OPAC
Newspaper & paper cutting

Payment notices

Current Arrivals

Expected periodicals list
Utilization of documents

Budget Analysis

Reservation / Claims analysis
Graphical reports

Summary & Analysis of documents
It is a smart phone based book search app for patrons. Patron can search book from his own campus library or many other libraries who permit search to all patrons. Search can be according to: Title, Author, Subject, Publisher, Class No, Accession, ISBN , Pub. Year, Place, Word in a title, Belonging, Key word, Combinational....M-OPAC permits Book Reservation to Patron, Inter Library Loan among Librarians & enables Rare book search due to huge multi-library database.
Read more - LIB-MAN: Automate Library With Industry Best Library Management Software
E-Learning
E-Learning, also known as ITLE (Interactive Teaching and Learning Environment) is On-line Teaching - Learning process having a rich set of tools and resources such as Online Test, Assignments, Virtual Notice Board, Discussion Forum, Chatting, for interaction between Faculty and Student. It integrates all mathematical symbols & User created diagrams
For Faculty - Creation of - Syllabus, Teaching plan, Lecture Notes ,Assignment, Question Bank, E-Library Links, Announcement, Test Exam from question Bank. Evaluation of Assignment and Answering the Questions of students.
For Student – Access – Assignments, Syllabus, Teaching Plan, Lecture Notes & e-library. Submission of Assignments, Appear for on-line test, Ask Questions, View Reply of Question, participate in Discussion Forum, chatting.
Online Test – Faculty can create Descriptive & Objective Tests from question bank on selected topic by selecting questions manually or randomly and can define Date & time, duration, No. of Attempts Allowed for the Test.
Syllabus, Teaching plan, Lecture Notes

Assignment Results - Single Assignment, Single Student, a Subject

Test Results
Student Result

Answer Sheet Copy

Roll list with Photos
SMS & GROUP MAILS
To students & parents – for Schedules of lectures & exam, Holidays, Attendance, Meeting notices, Fees dues, Results, publishing, Library books claims & return
To Vendors - for quotations, PO & cheque collections
To Faculty - notices, Holidays, Examinations, invigilation etc.