OPAC - Online Public Access Catalogue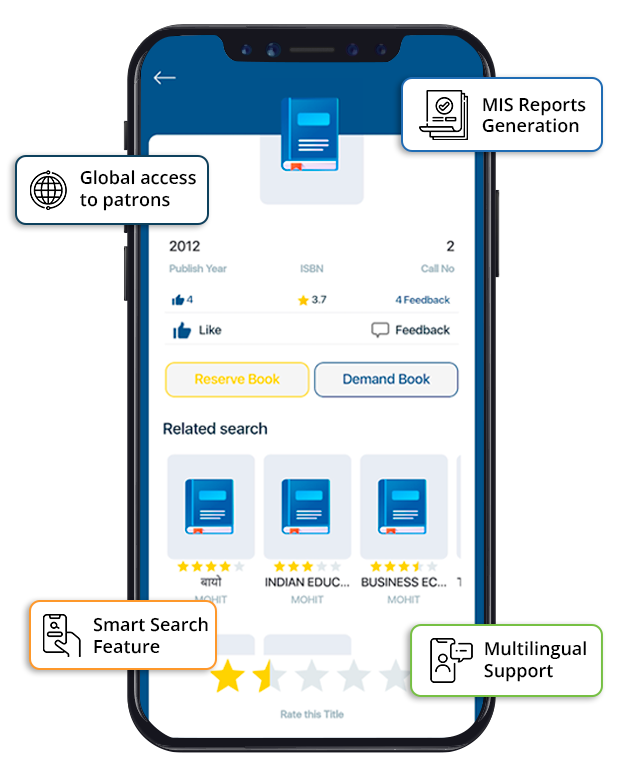 An OPAC, (Online Public Access Catalog) is an online bibliography of a data collection from the library in the form of books, authors, genre, etc, that is available to the public.
Online Public Access Catalogue (OPAC) or simply a Library Catalogue is a digital database of materials such as text files, e-books, journals, etc held by a library or group of libraries. Patrons can use the online library cataloguing software to find out any item under control of a library. It displays the query search results in an easy-to-understand format to enable patrons to find digital material quickly.
An Online Public Access Catalog (OPAC) is an online reserve of library collections that is made available for public use. In the initial stages, OPAC was developed as standalone online catalogs, from VT100 terminals to a mainframe library catalog.
The globally located library authorities or librarians have the provision to update the catalogue which usually requires a small amount of time.
Features Of Online Public Access Catalogue (OPAC System)

1

Searching Capabilities

Be it simple or advanced search, OPAC has it all. Whether it is a boolean search, phrase search, or truncation, OPAC enhances the search capabilities. Browsing search by author, title, subject, and type of publication is also provided.
2

User Assistance

On their search interfaces, they provide the user with on-screen assistance. Instructional help is always provided. The catalogs not only list the items the library has, but also indicate whether they are currently checked out or available right away.
3

Search Limit

The search limit is a crucial component of a successful and meaningful search. By specifying the publication year and its kind, the OPAC makes this information available. The ability to sort papers by author, title, and structure is another feature.
4

Bibliographic Display

The OPAC system includes options to limit the number of records per display and to modify the display screen. They also include a structured library entry format that allows for the display of catalog card forms.
5

Search Strategy

With the help of this function, it is possible to create a search statement that will efficiently find more relevant information in a shorter length of time. The user can employ a variety of strategy tools available in the OPAC.
6

Easy To Use

OPAC is an interactive and user-friendly information system. You can access it at any time and from any location thanks to its connection to a document-searching circulation system. It provides rapid access points for searching material by author, title, etc.
Information about documents can be searched using powerful search engine according to:
Title

Accession Number

Author, Co-Author, Editor

Subject, Publisher

Class Number, ISBN Number
Publication Place

Publication Year

Word in a Title Search

Belonging Search

Keyword Searching
Combinational Search

Translated Books

Type of Document

Dissertation/Thesis Search

Claim & Reservation to Books