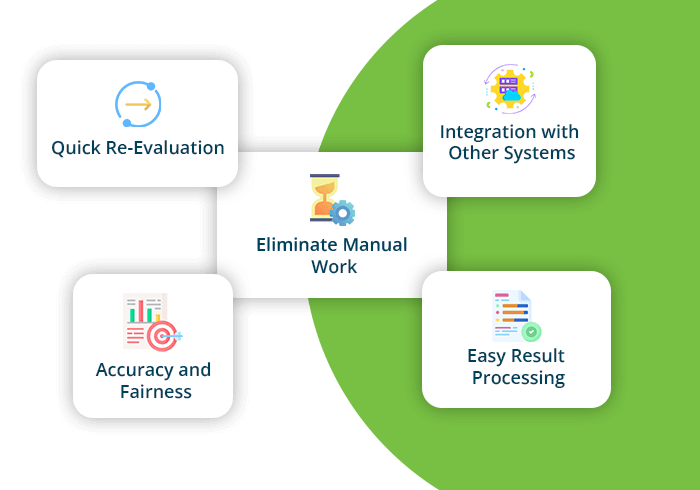 What is a Digital Evaluation System?

Digital evaluation is a process in which the examiner scans the answer sheet of a manual exam or an online exam and evaluates and assigns marks to the answers digitally. A digital evaluation system comes with easy-to-use tools that can be customized according to individual needs and requirements.
Also referred to as an "onscreen marking solution," it is a technique for grading a candidate's response that was written on paper and handed to the examiner to grade on a computer or laptop. By efficiently automating and streamlining the handling of physical documents, the system enables educational institutions to modernize their outdated paper-based test evaluation methods and shift to an online examination management system with a digital evaluation system.
Using a scalable and reliable exam evaluation system to assess the descriptive answer script will help educational institutions boost efficiency and lower expenses when evaluating physical examination documents.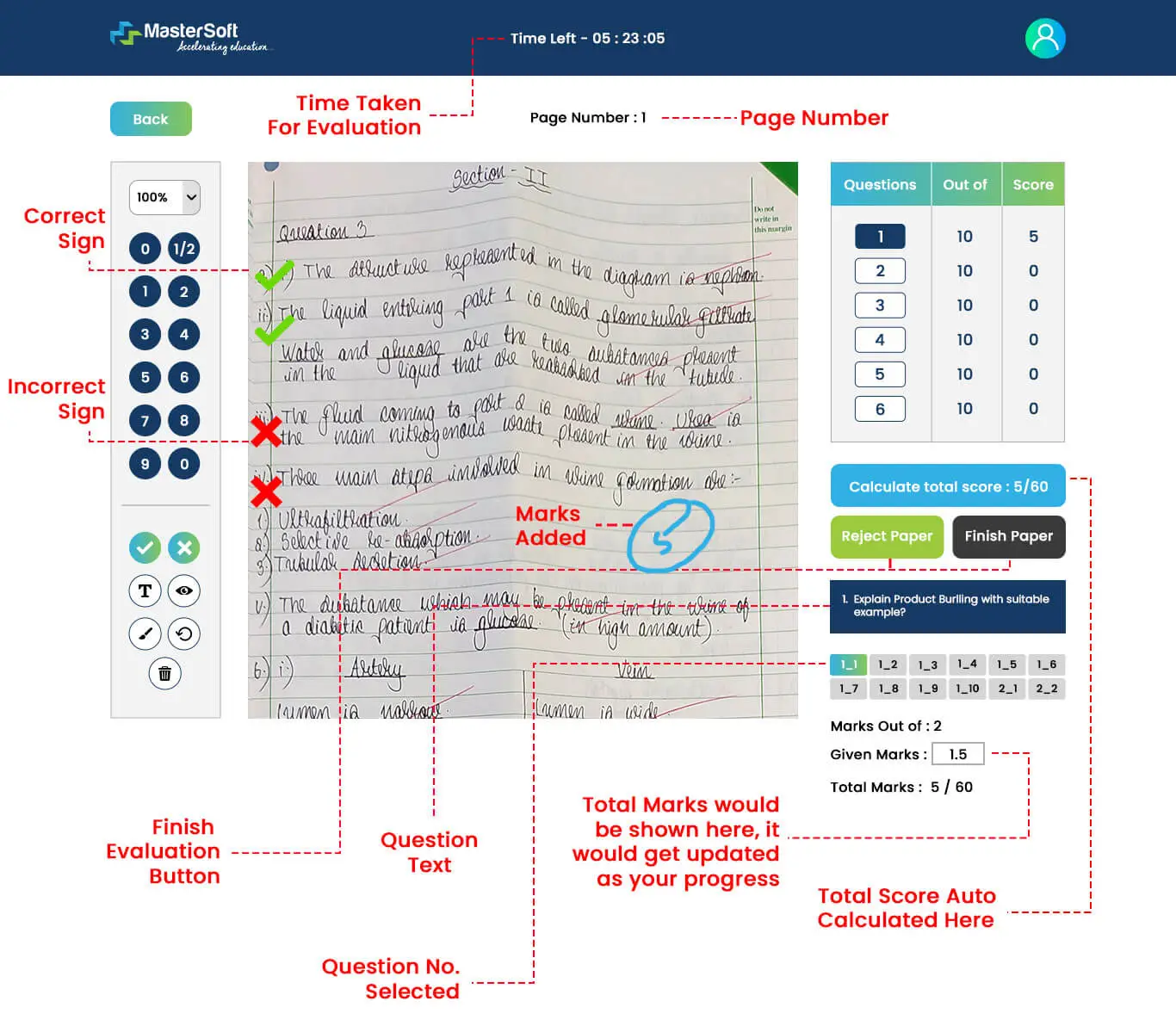 Components of Digital Evaluation System

Digital or Onscreen marking systems are computer-based evaluation systems that are used to assess the performance of students via quizzes, online assessments, or exams. These systems typically include two key components:
User Interface
This is the interface that students or employees use to access the system and complete assessments or exams. It may include features such as navigation buttons, progress indicators, and question prompts.
Reporting and Analysis
This is the system that is used to generate reports and analyze the results of the assessments or exams. It can include features such as performance tracking, progress reports, and comparisons with other students.
How Does the Digital Evaluation System Work?

The digital evaluation system is designed for evaluating answer sheets on the digital platform via images of those sheets as per the question pattern settings. All the images are stored on the server in an encrypted format, and the users login through the two-step verification process. One is the user's credentials, and the other is via mobile OTP to ensure the highest level of security.