Examination Management System

An examination management system is used to manage the complete examination process of an institute. It includes all exam-related activities, such as receiving examination forms, seating arrangements, printing Admit Cards, Hall Tickets, declaring Final Results, Report Card Generation, etc.
The examination is a crucial process in any educational institution. It enables the faculty & educators to keep a tab on students' progress & inculcate skill development. However, examination conduction in university is a tedious task. Managing exams in the university take a lot of effort & time of the institutional resources.
To ensure smooth conduction of examinations, universities can implement an examination management system. The exam management system automates & streamlines the examination schedule, conduction, and result declaration process while ensuring 100% accuracy of results.
Exam Management System was designed to give different types of users the ability to manage and monitor their examination activities. This system enables invigilators to manage their tasks, such as exchanging responsibilities, if necessary.
Prominent Features Of MasterSoft's University Exam Software

1

Online & Offline Exam

The university ERP software supports both online as well as offline examination & provides maximum value to the university. The students can register for the examinations via the portal.
2

Exam Timetable & Schedule

The exam software for university helps faculty in the generation of accurate exam timetables & preparing a clash-free seating plan to ensure hassle-free exam conduction.
3

Configurable Role & Permissions

The university administration can provide role-based access to faculty & provide various roles to conduct the examination ensuring best practices & optimal resources.
4

Multi-Language Support

The university software for examination management supports multi-language & allows a smooth transition throughout the examination process.
5

Auto-Evaluation Of Marks

The examination software supports auto-evaluation of exam papers & enables the teachers to release error-free results within a short span.
6

Multiple Exam Pattern

The examination software for universities supports multiple exam patterns such as multiple-choice questions (MCQs), descriptive tests, etc for online exams for better student engagement.
MasterSoft's University Exam Management Software

MasterSoft's examination management system can play a key role in higher educational institutions. The examination management system offered by MasterSoft is beneficial for managing all the pre & post-examination activities in universities for both online & offline exams.
Pre-Examination Activities
With the use of university examination system the related arrangements like time-table, hall tickets, student attendance sheets can be organized efficiently.
Question Paper Bank
Test Venue/Hall/Room Audits
Allocation of exam duty to Faculty
Roll Number Creation for students
Room Allotment to Students
Post-Examination Activities
With MasterSoft's university exam management software, the given post-exam activities can be managed with a few clicks.
Auto-Marks Evaluation
Final Result Generation & Declaration
Mark Sheets/Grade Card Creation
Printing Certificates
MIS Reports on Students´ Performance
Email/SMS Notifications of the Results
Thus, the examination ERP software seamlessly helps faculty to manage - examination fees, declaring results, printing certificates, exam report statistics, degree verification, exam center allotment, etc. The exam software for higher education institutions offers the best user interface to conduct & manage the entire examination work that has to be executed before, during & after the examination process. The examination module manages the post-exam work routine, this is inclusive of mark entries, reports, and valuations.
University ERP Modules

Student Management

Student Management
Faculty Management

Faculty Management
Campus Administration

Campus Administration
Success Stories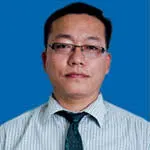 Mr. C. Zothakhuma |
Registrar, Mizoram University.
The MasterSoft team implemented the best ERP solution in Mizoram University which helps us to streamline our objectives and meet automation. They are the industry's best education ERP provider.
Benefits Of University Examination Management System

Automation Of Exam Process
Real-time Monitoring using Student's Camera
Automates Evaluation Process
Time & Cost Saving
Reduces need for Faculty Members
Eliminates cost of Pen and Paper
Offers high Efficiency of Work
Increases Productivity of Faculty Members
Accurate MIS Reports For Exams
Report Generation in Required Formats
AI-Based Data Analysis Reports
Customized Report Generation
Easy Export of Reports from System
Frequently Asked Questions

University exam software is an educational ERP system designed to handle exam-related activities & processes to offer enhanced examination experience to students.
A university management system empowers faculty to manage exam processes & offers enhanced productivity & efficiency to the faculty.
The following list depicts the 3 key benefits of university exam software:
Automated exam process
Pre & post-exam activities streamlining
Auto-evaluation of marks