Higher Education Financial Management System Software
College ERP Modules
University ERP Modules
Higher Edu ERP Modules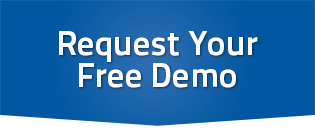 Financial account management system automates the accounting of multiple schemes and cash books for the end number of financial years. Finance module links fees with other modules likeStores, Hostel, Payroll and entries.
Core Accounting
Features day to day account entry and account reports. Accounting and financial management can administer the creation of cash books, ledger heads, cost centers and account heads.
1. Higher education accounting software can do the following day to day entry of :
Online Receipt of-
Entries can be transferred to the Accounts module while collecting fees.

Payment Vouchers

Contra & JV voucher entries

Fees Collected
Transfers between modules like-
Student Fees to Accounts module at the day's end; the software allows one entry per student per fees head or only just one summary entry of all the fees collected in a day.

Payroll entries to Accounts

Stores' bill transfer

2. Reports of financial management system that can be generated are-
Cash, bank and day books

Ledgers and trial balance

Balance sheets, Receipts and Payments

Income and Expenditure Statement
3. Accounts Configuration-
Single Mode receipt / payment / Contra entry

Per entry narration or single narration

Auto generated voucher number

Enables SMS for every payment transaction

Facility to upload voucher scanned copy with every transaction
Auto-generates schedule number or manual numbering

Allows cash in hand and Bank ledger for JV Entry

Auto generated ledger code

Auto generated cheque range
Student Fees
Fees collected for academic curriculum, exams, hostels, certificate gets archived within this module of university financial management system. Student Fees' sub-module can generate receipts, challans and reports; likewise.
Scholarship and Stipends
Based on the student type/ admission type; finance management software of higher education erp provides an additional functionality to store/edit/manage data related to scholarships and stipends. Reports are mostly needed by the management or government. The software defines stipend types and monthly bill preparations.
Budget and Bills
This sub-module defines flexible budget heads, purchases and sanction notes. It is integrated with the core accounting module for payments and cheque printing.
Feepayr
Feepayr is an online and in-campus fees collection portal. A secure, smartphone enabled user-friendly platform. Payments transacted by students online or in campus gets deposited directly into the University's bank account.
Features Of Education Financial Management System

Fee management
The system has the provision to set different fee structures for different category students based on the fees concession and allows online payment for the students.
Student accounting
Implementation of the system with the student management system gives reports about data like refunds, scholarships, payments and grants.
Accounts payable
Generates and manages invoices from the vendors and all outgoing payments
Bank management
Linked with the payment gateways that are associated with particular banks.
Payroll management
Handles payments of faculty members which can be integrated with the HR system for understanding their attendance and performance.
Fixed asset management
Provision for creating modules to manage technology, infrastructure, GST and equipment.
Benefits Of Education Financial Management System

High Security
The system offers high security of the confidential financial details of the institute along with cloud data backup.
Integration with other systems
The system can be integrated with online gateways,
student management system
, HR payroll system and others to fetch data.
Provision for customization
The institutes can make changes in the system in terms of customization and scalability as per their needs.
How can MasterSoft ERP solution help you with financial management solutions?
MasterSoft ERP solutions is the most trusted company offering academic and management software for the institutes. The company provides you with a one stop solution for managing all the financial aspects of the institute. Given below are a few major aspects covered in the ERP solution-
FAQs On Education Financial Management System

In educational institutes, financial management refers to planning, directing, allocating, organizing and having control of the financial activities in the schools and colleges. The main aim of financial management is to plan the use of financial resources well in advance, in an efficient and effective way.
Ways to manage them effectively is by-
Cut down on unnecessary excessive spending
Set financial goals
Conduct evaluation of the spending and saving targets
Implementing accounting software
Financial management helps the institutes and accounting section to make well informed decisions regarding capital spending, and helps them in managing the budget according to the available financial resources.
Benefits of financial management software for colleges are-
It helps to reduce cost of manpower
Reduces workload and human errors
Allocates monthly budgets for various departments
Records all the transactions with accuracy
Gives Business Intelligence based reports with proper analysis
Helps to make decisions based on financial reports
Ensures data privacy and safe backup