Student Enrollment System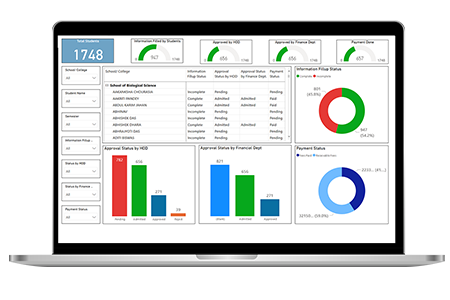 The online admissions & student enrollment process in universities is quite tedious in terms of managing & analyzing inquiries, planning strategies about marketing, and creating & handling student records. Verifying student data & creating merit list as per pre-defined criteria for various admission rounds as per the availability of the seats, maintaining effective communication with parents & students throughout the rounds, the entire process consumes a lot of time & errors are bound to arise while handling piles of paperwork & documents.
The Student enrollment system is designed to manage all the activities involved during the student enrollment process and combines them into a cloud-based system. The main objective of the enrollment system is to help staff members to enroll students and maintain their records.
To help university administrators simplify & automate the online admission process by managing & verifying student entries, documents, images, certificates, etc, and creating merit lists for various rounds as per the criterion, MasterSoft offers a comprehensive student enrollment system.
University ERP Modules

Student Management

Student Management
Faculty Management

Faculty Management
Campus Administration

Campus Administration
How Online Admission Process Works

The offered educational ERP solution is developed to simplify, streamline, and automate the student admission & enrollment procedure. The system is a highly secured cloud based software, compatible with web & mobile, and can be accessed anytime & from anywhere.
Prominent Features Of Student Enrollment System

The following list depicts the major features of MasterSoft student enrollment software.
1

Configuration Of Enrollment Rules

The software enables educators to configure enrollment rules & criteria for various admission rounds to help deserving students get admission in the institution for distinct courses.
2

Online Applications

Students can send online applications along with uploading the necessary documents for the admission process via the online enrollment system portal.
3

Real-Time Application Tracking

The online student enrollment system enables students to track their application status in real-time merely with a few clicks.
4

Merit List Generation

The software allows the administrative staff to verify the documents, create merit lists for various rounds & generate the final merit list of students online for further admission procedure.
5

Lead Management Integration

The student enrollment system can be integrated with a lead management system to track various channels & convert potential leads with proper follow-ups & inquiry management.
6

Seamless User Experience

The easy & intuitive navigation facility offers a seamless user experience to help students proceed with their online admissions.
Manage University & Its Affiliated Colleges Effortlessly With MasterSoft U-AIMS
Request Demo
Benefits Of Student Enrollment System

Streamlined Admission Activities
Online Application form Filling
Easy Application Management
Student Profile Documentation
Merit list and Course Allocation
Secured Fees Payment Provision
100% secure fee payment transactions
Online e-receipt Generation for Students
Easy Fees Report Generation
Pending Fees Notifications and Reminders
Updates Generated Automatically
Students and Faculty can connect on Chat
Quick Query Resolution for Students
Why use MasterSoft's Student Enrollment System?

Easy Integration for Smooth Workflow
100% Data Security and Privacy
24/7 Available Access to the System
Role-Based Access for information Security
E-receipt Generation for Payment Transactions
Cloud-based Data Storage and Processing
Easy Communication and Transparency
Quick Implementation and 24/7 Support
MasterSoft Makes You Future Ready

Our Value
MasterSoft ERP Solution is the most trusted e-governance ERP provider based in India. A close experience with prestigious educational institutes including autonomous and MHRD governed and funded Institutions such as NITs, IIIT, and central universities, has helped our team members understand the educational framework and integrate best practices into our campus management solutions.
Built on the foundational principles of Innovation, Compliance, Data Security, and Transparency, our ERP products are time tested and proven to streamline institutional work processes & save time to improve efficiency of Campus.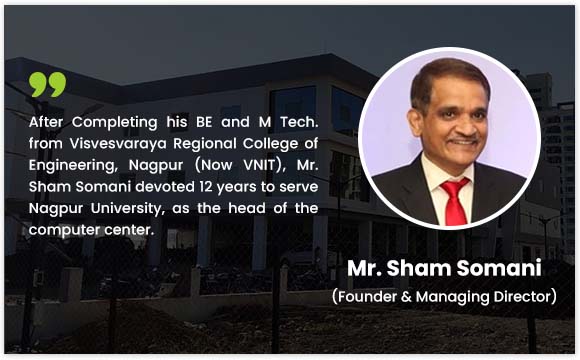 FAQs On Student Enrollment Management System