College ERP Modules
University ERP Modules
Higher Edu ERP Modules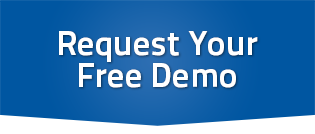 Checking the rooms' availability, allocating room to new students, managing hostel fees, visitors' records, mess, and all such hostel management related activities manually consume efforts, time, and resources. Moreover, hostel management also requires looking after the security of students which can only be achieved with close supervision of daily students' activities.
Hostel management system is designed to manage all hostel activities like hostel admissions, fees, room, mess allotment, hostel stores & generates related reports for smooth transactions. It is also used to manage monthly mess bill calculation, hostel staff payroll, student certificates, etc.
Designed & developed keeping in mind all the hostel management concerns of staff, MasterSoft's Hostel Management Software is a one-stop-solution for higher education institutions. Right from students' registration to allocating rooms & mess, managing student count records, and ins-and-outs of students, it streamlines & automates all the day-to-day hostel activities.
It also ensures the following details to be fed for effective management.
Hostel infrastructure

Mess creation and management

Registered students

Merit lists

Room and mess allotment

Mess bill calculation

Fines and Payroll
Financial accounting can also be managed by the hostel management system. Cash, banks, JV entries, ledgers, trial balances, final accounts, and reports can be registered too. Hostel stores manage stock and purchases of goods needed and required to effectively run hostels.
Benefits of Hostel Management Software
The following are the main advantages of hostel management software.
Systematic Control over Hostel Activities
Verifies the students' applications & creates a merit list on the basis of pre-defined hostel room allocation rules and helps the staff to allocate rooms & wings. Thus, provides systematic control over hostel processes.
Accurate Student Data Management
Creates a centralized database of student information including their personal information such as name, address, guardian's mobile number, etc. The information can be accessed by the hostel warden or any other authority at any given point in time.
Complete Student Security
Keeps tab on students in-and-out time, name & other details of their visitors, student attendance, and count thus induces a disciplined life & ensures transparency & complete student security in the hostel campus.
Features of Hostel Management System
The following list depicts the features of MasterSoft's Hostel Management System.
Online Admission & Fees Management
The software entirely automates the student registration & fees collection process. With the hostel management software login portal, students from any geographical region can apply to avail hostel facilities online.
Room Allocation & Transfers
The staff can define room allocation rules and allot the vacant rooms to students depending on their requirements in real-time. The student hostel management software also enables the wardens to transfer students' rooms in case of any discrepancy.
Alerts & Notifications
The SMS & email notification facility integrated into the hostel management app allows the hostel authorities to send alerts, student attendance history reports, mess bills, fees-related information, etc to students & parents on their registered number & email Ids.
Mess Management
The software auto-calculates & maintains the record of hostel bills, mess bills, any type of fines, dues, etc, and helps in managing the hostel efficiently. This module can be integrated with the college ERP or university ERP software for faster & quicker student fees management.
Paperless Student Attendance
Enables institutions to avoid wrong attendance details by replacing the manual attendance with the paperless student attendance system module. With the hostel software, student's attendance can be made quick and errorless.
Visitor Management Records
The hostel management software for higher education institutions manages the records of visitors by keeping a track of their vehicle number, their intent or purpose to visit the hostel, their relation with the student, and thus, ensures only authorized people get entry into the hostel premises.
Hostel Reports
The hostel staff & authorities can generate the following reports with the hostel management software.
Room wise list of students

vacant room report

Hostel ID cards

Attendance report

Student address labels

Hostel certificates

Mess Bills & balance payment

Payroll register

Financial accounting reports

Stock register

Fine report

Students complete information

Dues & Refund report at the end of semester and year