What is Choice Based Credit System (CBCS)
Choice based credit system (CBCS), provides a learning platform wherein the student or knowledge seeker has the flexibility to choose their course from a list of elective, core and soft skill courses. CBCS follows a credit system which is attached to course components offered to students. A credit system for higher education measures various parameters like student performance, outcomes, entrepreneurship skills, contact hours, innovation and creativity talents, etc. The implementation of CBCS system can prove beneficial for Institutes. Student- centric approach of Education creates interest and applicability in the scope of study.
Our solution for choice based credit system enables easy management in educational campuses. MasterSoft has customized this solution keeping in mind the growing need to automate credit courses of higher education.
Advantages Of CBCS System
CBCS interface is user-friendly and easy to use

It integrates Institution, faculty and student through multiple user login.

Student has the mobility to register, apply, keep track of courses selected and examination schedule through our Solution

Faculty has the flexibility to manage student data, create courses and schemes, offer courses, allot curriculum and assign/ transfer teachers.

Through this solution the teacher can prepare teaching plans, mark attendance and prepare assignments for students.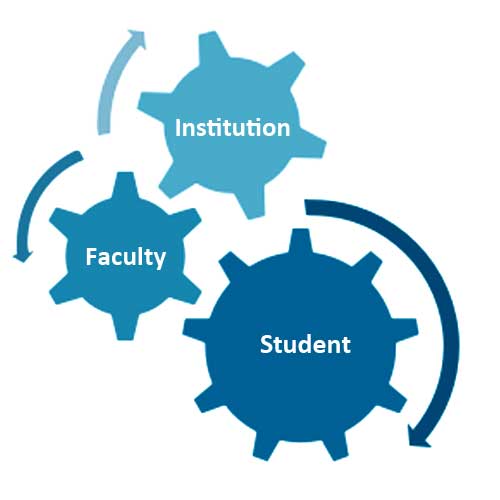 It facilities easy integration of institution, student and faculty life-cycle.
Special Features Of CBCS Software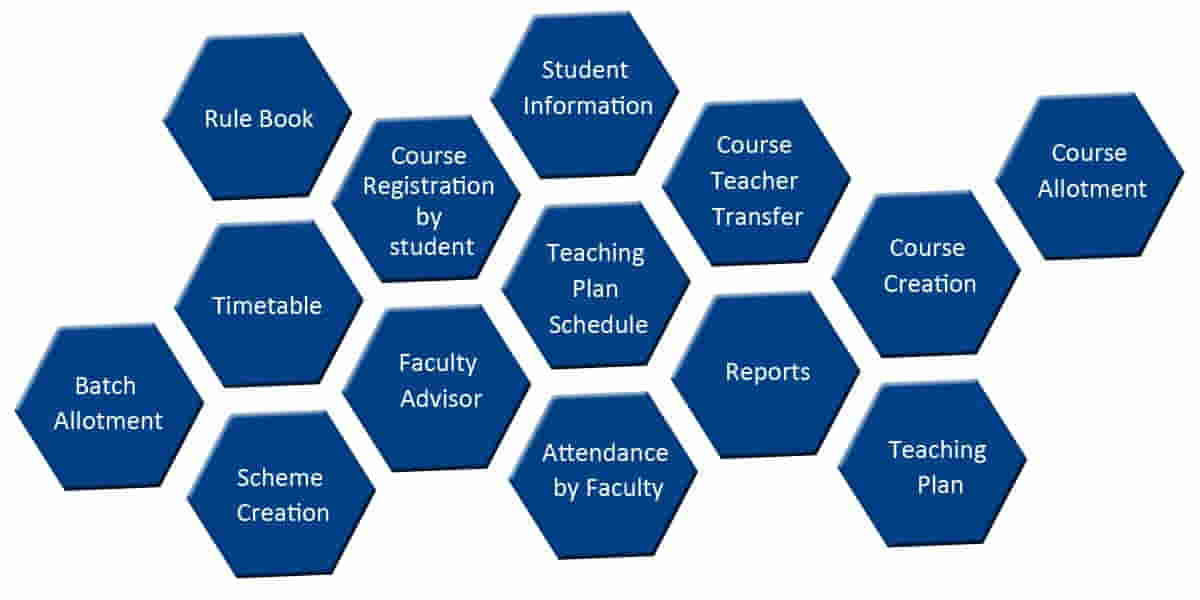 This diagram represents the integrated modules of CBCS
Features of Choice Based Credit System is integrated and interlinked. The diagram above brings to view the modules of the software; wherein the individual components are permeable. The modules percolate seamlessly, thus the student- centric approach to education is not hindered.
To know more about CBCS read our blog.