Manage Learning Objectives And Assessment

Founded in the year 1989, Washington Accord is an International Accreditation Covenant for Undergraduate Professional Engineering Academic Programs. It aims at facilitating a global platform to students by helping them develop & nurture career-oriented skills with the help of outcome based learning.
Being a permanent signatory member of Washington Accord, the National Board of Accreditation (NBA) has set up certain guidelines that involve framing & assessment of POs, PEOs, and COs for successful accreditation. During the process, majority of HEIs face the following challenges:
Managing vision, mission & OBE framework
Managing records & spreadsheets manually
Prioritizing assessment weightage
Managing the threshold for CO attainment
Mapping of PO & CO
Failure to calculate academic attainments
Inaccurate assessment reports
MasterSoft's OBE Software Offerings For Students, Faculty & Educators

Outcome based education (OBE) is an educational approach that involves the restructuring of teaching methods & syllabus, pre-defining expected final outcomes and creating assessment practices in educational institutions to map & meet the expected students' learning outcomes.
MasterSoft's Outcome Based Education System is a comprehensive software that enables higher education institutions to meet the guidelines of the NBA and helps in enhancing the quality of education by ensuring Outcome Based Education (OBE). The flexible OBE system maximizes teaching efficiency by reducing the assessment workload of the faculty. Enables them to create effective teaching plans, question banks, assignments, and framing & mapping COs along with generating error-free students' performance reports on - Course Outcome attainment, Program Outcome attainment, and Program Education Objectives. It eases the assessment hassles completely by maintaining transparency between all the stakeholders – educators, students & faculty members.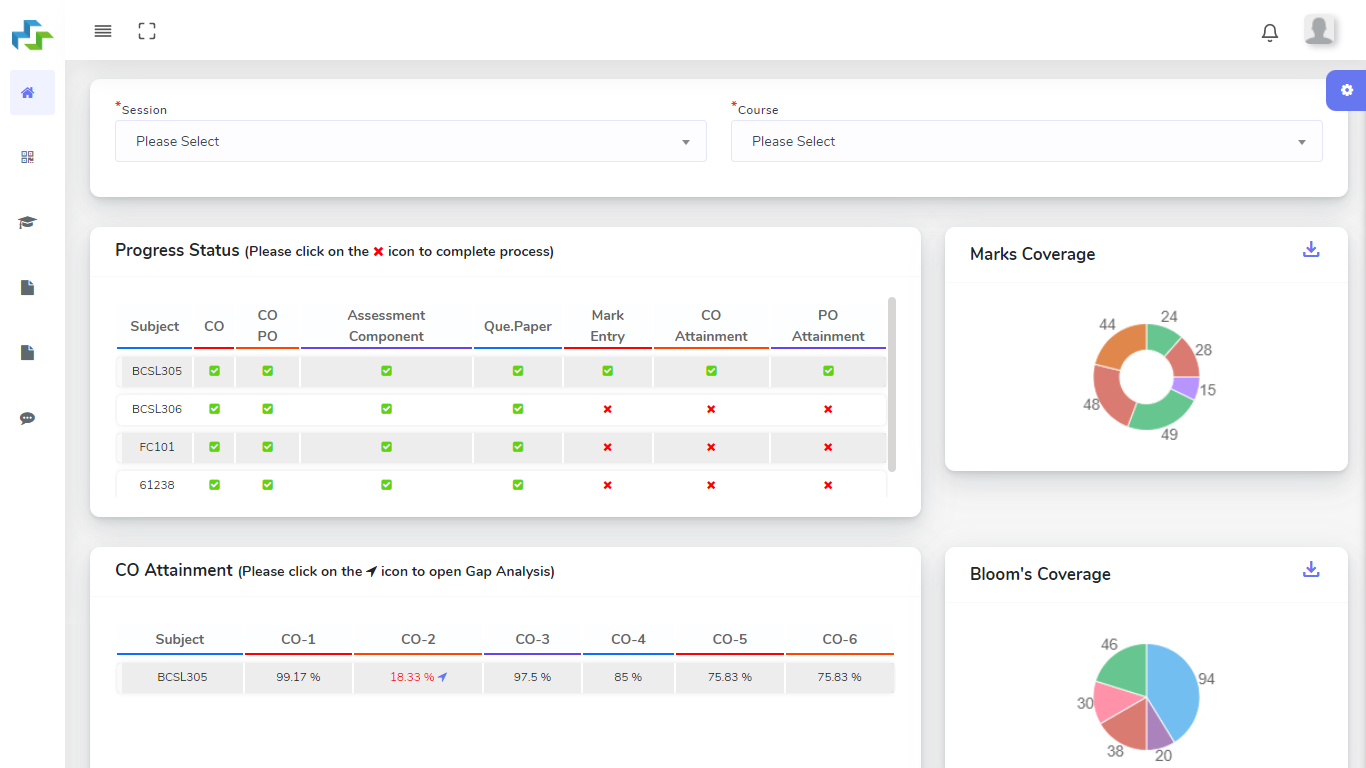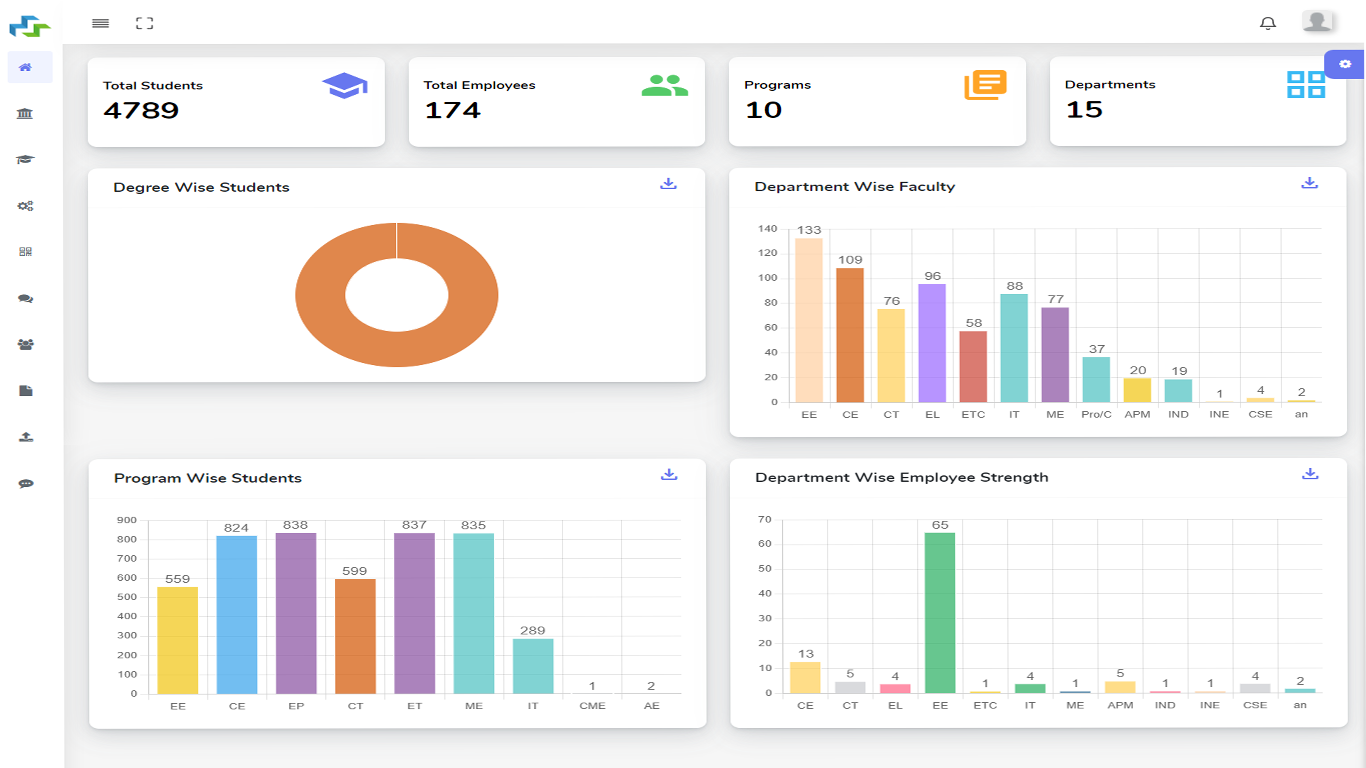 Reports – Outcomes Attainment
The following reports for the NBA can be generated with mere clicks.
Error-free CO-PO calculation
Assignment level/ question-wise performance
PO coverage report
Yearly attainment of Pos
CO/PO attainment report & cause analysis
Student-wise attainment, course level attainment