Online School Management System Software

E-GOVERNANCE ERP FOR ALL TYPES OF SCHOOLS
School ERP software is a robust, time-tested educational ERP system integrated with the advanced modules to enable faculty & educators to digitize the daily work processes of educational institutions. Also referred to as a school management system, the smart school ERP software simplifies the complex administrative & non-administrative tasks including online admission, online fees management, examination management, assessments, timetable, schedule planning, teaching-learning, etc. Thus, the benefits of the school management system are numerous in terms of improving productivity, efficiency & ROI.
School management software is designed to track and record the administrative work of schools and educational institutions. It has all the modules that help faculty and staff to maintain all student records like managing academic records, fees management, timetable management, and all other required information of the institution. Overall it is specially designed to manage all the administrative work of schools and institutions.
MasterSoft's School Management ERP aims at easing administrative hassles and enhancing efficiency, and productivity. The solution is cloud based and supports various modern technologies such as – Online payment gateway, RFID smart cards, biometric, mobile apps, email alerts, etc. School management software is agile and can be tailored according to the requirements of the institution.
Why School Management System Software?
MasterSoft believes that true breakthroughs in advancement are achieved when administrative and managerial activities in an educational institution are automated. As school administrators need to manage activities like online admission, fees management, examination management, etc while keeping a tab on daily students & faculty activities, their efficiency & overall productivity; the need to digitize the work processes with a school management system software is paramount.
Benefits of School Management System
The following list depicts the top benefits of the school management system.
Empower teachers & students through the E-learning platform

Keep parents & students in the connectivity loop at all times, through SMS, email & mobile apps

Go paperless, digitize administrative & non-administrative tasks

Generate 100% accurate reports with ERP school software

Reduce the monotonous task of your administrative department

Track student en route, to and from home in real-time

Elegant website presence, to showcase your school's vision and mission for education

School library management system to manage your library's cataloguing, accessioning & circulation effortlessly

Online admission system for driving better efficiency & student enrollment

Online fee collection & payment portal integration for hasslefree school payments
Features of School ERP Software

Multi-user functionality

The ERP school software solution provides the facility of usage of online school ERP by multiple members based on their roles, by logging in thus, avoiding overburdening. The entire staff and faculty of the school can manage activities and modules assigned to them through their login.

User-Interface

The User Interface of ERP school software being easy to use and quite interactive facilitates different users at school to manage operations efficiently without any technical help from an engineer.

Customizable Modules and Plugins

Modules provided are interlinked and customizable i.e. can be tailored according to the requirements of the school. The administrative head of the school can have access to all operations that are being processed, tabulated, or recorded.

Data security and Backup

A cloud based service saves data on cloud instead of saving it on decentralized databases hence, the data can be retrieved easily. Backup of data is automatic and the school doesn't have to invest in hardware to store data.

Cost and energy saving

A cloud based service has the expedience to generate reports, receipts, and challans through the software. The reports can be exported in PDF, Excel, Word, and other formats.
SMS and Email Integration

This plugin sends SMS and Emails to parents, guardians about the day-to-day activities of their wards. SMS and Email inform parents/guardians about events, examinations, attendance, reports, and homework.

Online and On-site client support

MasterSoft support is available online and on-site, 24x7, to aid any technical help required. ERP in school implementation & services offered are quite stable and user-friendly thus much troubleshooting.

Free Demonstration

School administrators can request a free demonstration or a trial version of the ERP in school software, to understand the features of the product. The trial version is available for 30 days.

Dynamic Plugins

1. Atcovation

Atcovation, an android mobile application for schools to mark attendance, manage events, and connect parents with day to day activities of the child.

2. Feepayr

It is an online portal to pay all types of fees anytime, anywhere. Patrons can use Feepayr on smartphones or computers. Feepayr offers payment via various gateways such as Paytm, Atom, Billdesk.
The School ERP system is designed to effectively manage all the administrative as well as non-administrative tasks of a school such as monitoring daily activities & school information. The School ERP system provides role-based access to the users that restricts the access to sensitive institutional & student database to specific users only. With the integration of such provisions & functionalities, it is trusted as one of the best ERP software for schools in India & various other countries.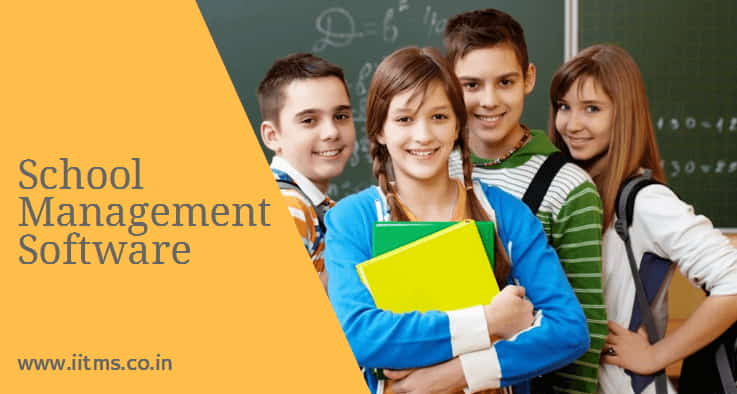 I completely adore this "impact-creating" quote by Aristotle on education. Be it traditional teaching-learning setup or the modernized edTech for the classroom version of education brought to us by the NEP 2020, Read More....
FAQs on School ERP Software

School Management Software for Different Boards in India

1) State Board of Education
Every state in India has its own board of education that conducts certificate examinations for classes X to XII. The curriculum and co-curricular activities of each state board are based upon the regional history and relevance. Mastersoft offers customized solutions for all State Boards.
2) The Central Board of Secondary Education (CBSE)
All CBSE schools, private and public fall under the large umbrella of the Union Government of India, and follow the syllabus designed by NCERT. We Offer - Cloud enabled CBSE School Management Software, tailored keeping in mind CBSE norms and requirements.
MasterSoft Cloud's Examination Module for CBSE School Software promises the following traits:
Users can define Exam Session for each academic year; can define maximum/minimum grades, exam marks, and points that have to be integrated before assessments. This ensures an easy evaluation.

Scholastic and Co-Scholastic grade and mark scale can be defined for each subject.

The user can define the subject, category it falls under; be it Scholastic or Co-Scholastic, Compulsory or Optional, and Practical. Depending on the subject, users can identify symbols for each subject.

For easy management of examination processes, user can generate reports of the following with exam management system:

Examination List (Scholastic/ Co-Scholastic)

Marks Pattern List

Descriptive Indicators

Grades' List

List of descriptive indicators

Student Registration details

Allotment of Marks

Subject-wise, Examination- wise marks

Consolidated Marksheet

As the Co-scholastic Areas and Activities have descriptive Indicators; the software provides gratifying results. The user can define, change, or identify each descriptive indicator.

Once the following has been identified by the software, the user can register each student for examination. Registration of students can be done each at a time or in bulk.

The interface has the facility to allocate roll numbers to each student. Once the examinations are over, users can assign marks to all subjects (Scholastic and Co-Scholastic).

The Software has marks integrated into its system thereby the ERP can generate or prepare the grade card/mark list, to be printed.
Marksheets generated are :
Subject-wise

Student-wise

Examination (term) wise

Formative Assessment

Summative Assessment

Complete/ Consolidated report card
Benefits of CBSE examination management ERP :
Customized according to the latest CBSE CCE pattern

Teachers don't have to maintain individual student file/folder

Auto-calculations of formative and summative assessments marks

Auto-generation of report cards based on CBSE system

Parents are updated about examinations and marks through SMS and Email
3) Indian Certificate of Secondary Education (ICSE)
ICSE Board of Examination is a private, non-governmental board of school education and has a different set of rules and regulations for academics and examinations. In most schools, for standard I to VII, the faculty and the board of academicians have an autonomous syllabus, the books referred are of different publications per se. From VIII to X, schools start preparing their students for ICSE Board Examinations.
MasterSoft understands the needs of ICSE School Software; as ICSE Schools have a comprehensive range of subjects and follow a different examination and assessment pattern, the ERP provides personalized solutions.
4) International Baccalaureate (IB)
International Baccalaureate, a nonprofit educational foundation, focuses on a student-centric approach to educate, generate inquisitiveness, and nurture different disciplines of study. IB's interactive learning programs offer:
A la carte curriculum where the student has the freedom to choose subjects as per his/her liking.

Teaching methods target the learning aspects of disciplines/subjects.

Global recognition of IB's educational programs develops students into a global persona.