RFID & Biometric School Attendance Software

Conducting attendance without an attendance software not only consumes unnecessary time but reduces the efficiency of the teacher & the flow of the lecture. As the calculation goes a teacher spends over 2000 minutes only in marking attendance manually!
Modules Of School ERP

Student Management

Student Management
Faculty Management

Faculty Management
Campus Administration

Campus Administration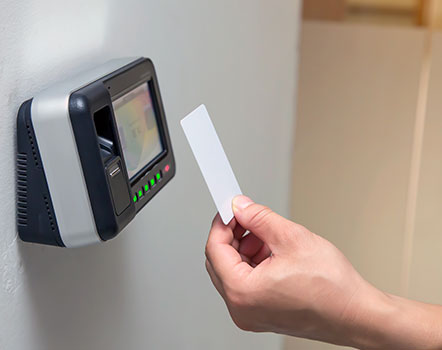 1. RFID Attendance/Biometric Software - Card/Thumb Impression Based
Every class teacher/subject teacher gets an individual login, the number of times attendance can be marked is configurable at administration. Teachers from their respective logins can get a list of students & can mark students present/absent, post attendance a notification is sent to parents regarding the Status.
UHF (Ultra High Frequency): UHF portals have to be installed at the school's common entrance. Students have to pass through the common entrance to get attendance marked. RFID ID cards are issued to students. The RFID Antenna reads the RFID cards, marks the arrival and departure time of students; at the same time attendance is reported to parents via SMS or E-mail or both.
LF Technology: In LF technology, the biometric readers are installed in each classroom or multiple readers are installed at various common locations of the school. The student has to hover the ID card or put a thumb on the reader, on arrival to school and before leaving school. Reader registers the card/thumb impression and attendance gets marked. Teachers can correct the attendance of students.
Biometric Machines: Thumbprint recognizing, wifi enabled Biometric Machines with 360-degree thumb capture, these devices require an active internet connection and can be passed across the classroom. Mobile biometric attendance systems for schools can also be installed outside classrooms & activity rooms for marking attendance. Attendance gets captured in the student attendance management system, and a notification is sent to parents via the mobile application.
2. Manual Attendance
A manual attendance management system registers the attendance of students by feeding it on the software. Manual attendance ensures that the;
Updates: The faculty receives updates of absent roll numbers' data on a day-to-day basis on the attendance server. SMS or e-mail is sent to parents updating them about student presence or absence.
Monthly Summary Reports: The monthly summary of attendance can be sent to parents or otherwise be uploaded on the institute's website.
The school attendance system not only makes attendance marking accessible across servers but also keeps attendance data organized and easily retrievable.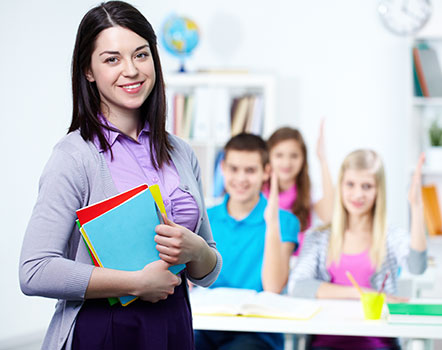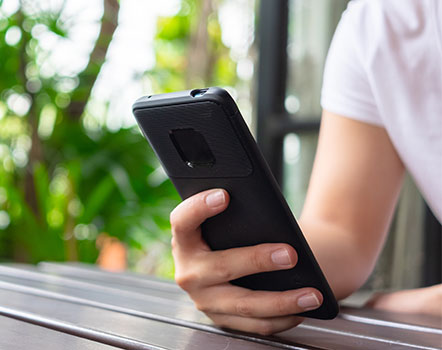 3. Mobile App Based Attendance
Every class teacher/subject teacher gets an individual login, the number of times attendance can be marked is configurable at administration. Teachers from their respective logins can get a list of students & can mark students present/absent, post attendance a notification is sent to parents regarding the Status.
LMS Integration: The automatic attendance system is integrated with the Learning Management System, this enables teachers to upload lecture notes/assignments/blackboard images while taking attendance. Consuming not only less time but improving academic delivery & easing parental involvement in day-to-day classroom activities.
Leave Application: Students can also apply for leave through the school mobile app. And everytime a student or parent applies for their ward's leave, the teacher immediately gets notified and thus, can manage the leave information on a single platform.
Attendance Reports: With the mobile attendance app, the teachers can generate highly accurate student attendance reports- day-wise/week-wise/month-wise/year-wise within a few clicks.
4. QR Code Based Attendance
In this method of attendance, the students make use of the unique QR codes generated by the teachers and scan them on their mobile phones to mark attendance. The system eliminates the need for manual attendance in the class by the teacher whether by using a mobile phone or paper. In this way, marking attendance is more of a student's responsibility to record their presence in the classroom.
The QR code can be shared by other applications as well as projected on the screen by the teachers for the students to scan the code.
Location restrictions - The software will contain location-based restrictions so that the students cannot scan the QR codes from a place outside the school. This reduces the chances of misuse of the QR code attendance facility.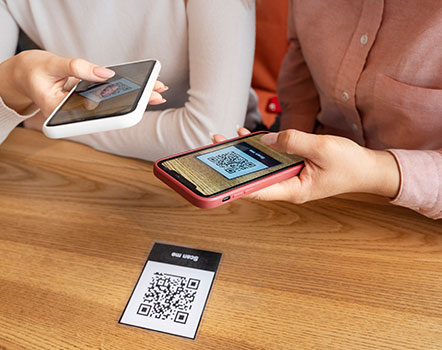 Attendance report - The data can be generated regularly by the faculty to check for absent students and notify their parents regarding it in clicks. The software generates monthly reports which can be used by the teachers and parents to understand the student's attendance record and take required measures to reduce absenteeism.
Integration with Other Software - The software can be integrated with the learning management system to maintain overall records of the students and generate centralized reports which can be accessed by other departments.
Key Features of Online School Attendance Software

MasterSoft's online school attendance software has been designed in such a way that it simplifies teacher's workload by keeping a track of daily attendance, check-in and check-out time, total hours spent in the premises, and breaks taken. Also, it integrates all the attendance devices such as biometric, smart cards, facial recognition devices on a real-time basis.
1

Auto-Generation Notifications

SMS alerts can be automatically sent to student's parents who are notified regarding their ward's attendance and absenteeism. This improves transparency between parents and the institute. It further ensures the safety of the student if he/she has left the campus early, notifying both the faculty and the parents.
2

High Scalability

The software comes with a high scalability feature which helps in storing tons of student attendance records, which can be easily retrieved within a few clicks. Increasing number of students and the need for detailed student attendance reports, timetable management, leaves, check-in and check-out data for each lecture, etc. demands a dynamic storage function.
3

Calendar & Payroll Integration

Online school attendance is integrated with both calendar and payroll. Calendar integration enables better activity management as school attendance is heavily dependent on its timeline of activities. Also, with payroll integration, the attendance & leaves of faculty can be easily compiled in calculating their payment.
4

Category-Wise Attendance

The software has an in-built capability of category-wise attendance which enables the school to have specific class/lecture wise attendance data. Also, it offers department-wise attendance for the faculty who belong to different departments- such as teaching, admin, finance, etc., further ensuring attendance records without any errors.
5

Easy Tracking of Early Departures

With the advanced online attendance tracking feature, if the student bunks the lecture midway, the check-in and check-out time is tracked, and an automated notification is sent directly to the faculty, who can track the student's attendance and improve their discipline by preventing them from departing early.
6

Timetable Management

In addition to attendance, the faculty can manage the timetable. It can be updated regularly on a daily or weekly basis which is then notified to the respective teachers and students without any interference. It checks the availability of faculty in case any teacher is absent and organizes any sudden classes accordingly.
Go Paperless and Save Hours with an Automated Online Student Attendance Software!
Request Demo
Benefits of School Attendance Software

Enable schools of all sizes to manage different attendance requirements and simplify the overall attendance process. Some of the key benefits include:
User-Friendly
Simple interface with easy-to-use functions
Generate graphical reports within a few clicks
Quick Report Generation
Generate Student-Wise, Month-Wise, Class-Wise detailed reports
Avail current & back-dated reports
Enable better decision making
Highly accurate automated reports
Time-Saving Process
Biometric and RFID attendance within seconds
Mobile-app attendance in just a click
Teachers can use the additional time for teaching
Zero chance of proxy attendance
FAQs On School Attendance Software

An online attendance system for students is an advanced real-time attendance recording & monitoring system that enables teachers & staff to manage the daily attendance of students in an educational institution. In addition to managing attendance, the online attendance system also generates reports like- absentee reports, attendance history reports that can be sent to parents via SMS or emails.
Here is the ultimate checklist that would ease your attendance monitoring software implementation efforts...
Step #1: Analyze the needs & goals of your educational institution.
Step #2: Research thoroughly about attendance monitoring systems via blogs and other content available on the internet.
Step #3: Brainstorm about the possible barriers that you might face initially with software implementation.
Step #4: Figure out the various types of attendance systems like RFID, biometric, etc & their advantages for all stakeholders.
Step #5: Analyze the implementation budget - the cost of implementation, staff training, ERP vendor consultation charges on an average, etc.
Step #6: Get in touch with a reputed educational ERP service provider with a proven track record.
Step #7: Ask the team to configure the attendance system as per your work processes & check the software before making it live.
Step #8: Complete the implementation process & contact the vendor for any issues.
Step #9: Take feedback from faculty & students regarding the automated attendance experience.
Step #10: Measure & compare the speed & accuracy of the student attendance management system from time-to-time.
The following list depicts the major advantages of the student attendance management system for schools & colleges.
Paperless attendance management & tracking

No repetitive work, zero data entry errors

Saves time & efforts of teaching staff

Automatic attendance report creation

Student/Subject/Month/Year-wise attendance reports
SMS & Email alerts for parents

Real-time tracking ensures the security & safety of students

Helps in improving punctuality

Simple-to-access & user-friendly technology