School ERP Modules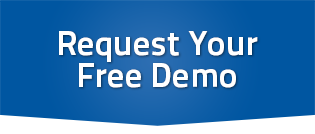 RFID & Biometric School Attendance Software

Conducting attendance without an attendance software not only consumes unnecessary time but reduces the efficiency of the teacher & the flow of the lecture. As the calculation goes a teacher spends over 2000 minutes only in marking attendance manually!
School Attendance Management System
Here are some of the methods through which attendance can be conducted in Centralized School Management Software (CSMS).
1. RFID Attendance/Biometric Software - Card/Thumb Impression Based
UHF (Ultra High Frequency): UHF portals have to be installed at the school's common entrance. Students have to pass through the common entrance to get attendance marked. RFID ID cards are issued to students. The RFID Antenna reads the RFID cards, marks the arrival and departure time of students; at the same time attendance is reported to parents via SMS or E-mail or both.
LF Technology: In LF technology, the biometric readers are installed in each classroom or multiple readers are installed at various common locations of the school. The student has to hover the ID card or put a thumb on the reader, on arrival to school and before leaving school. Reader registers the card/thumb impression and attendance gets marked. Teachers can correct the attendance of students.
Biometric Machines: Thumbprint recognizing, wifi enabled Biometric Machines with 360-degree thumb capture, these devices require an active internet connection and can be passed across the classroom. Mobile biometric attendance systems for schools can also be installed outside classrooms & activity rooms for marking attendance. Attendance gets captured in the student attendance management system, and a notification is sent to parents via the mobile application.
2. Manual Attendance
A manual attendance management system registers the attendance of students by feeding it on the software. Manual attendance ensures that the;
Updates: The faculty receives updates of absent roll numbers' data on a day-to-day basis on the attendance server. SMS or e-mail is sent to parents updating them about student presence or absence.
Monthly Summary Reports: The monthly summary of attendance can be sent to parents or otherwise be uploaded on the institute's website.
The school attendance system not only makes attendance marking accessible across servers but also keeps attendance data organized and easily retrievable.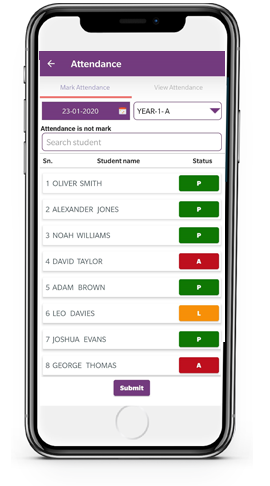 3. Mobile App Based Attendance
Every class teacher/subject teacher gets an individual login, the number of times attendance can be marked is configurable at administration. Teachers from their respective logins can get a list of students & can mark students present/absent, post attendance a notification is sent to parents regarding the Status.
LMS Integration: The automatic attendance system is integrated with the Learning Management System, this enables teachers to upload lecture notes/assignments/blackboard images while taking attendance. Consuming not only less time but improving academic delivery & easing parental involvement in day-to-day classroom activities.
Leave Application: Students can also apply for leave through the school mobile app. And everytime a student or parent applies for their ward's leave, the teacher immediately gets notified and thus, can manage the leave information on a single platform.
Attendance Reports: With the mobile attendance app, the teachers can generate highly accurate student attendance reports- day-wise/week-wise/month-wise/year-wise within a few clicks.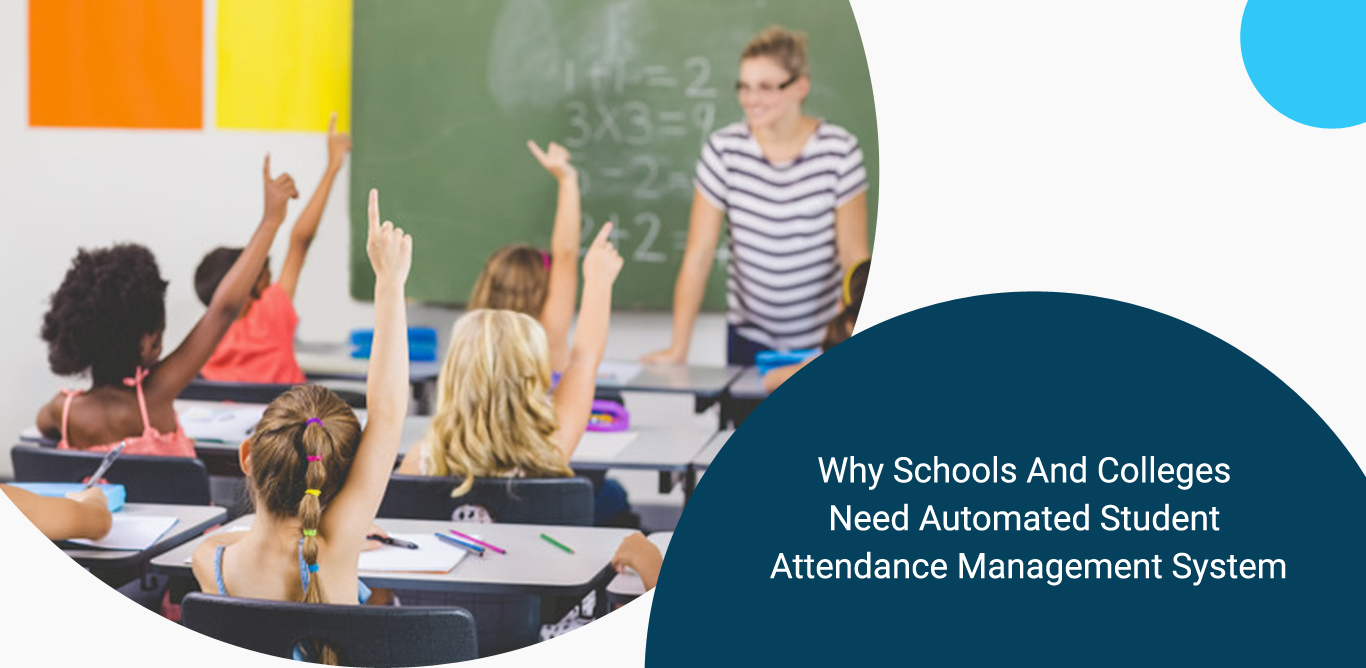 Marking attendance is quite important for a number of reasons. As significant as attendance is, it consumes a lot of class time and doesn't contribute toward student progress. Read More....
Features of Online School Attendance Software
The school attendance software takes care of the check-in and check-out timings of students & staff

The software offers RFID, biometric & mobile app integration for the best attendance management

The payroll integration in the attendance system helps in managing the leaves of staff members

Google calendar integration for scheduling & managing the online classes

Analytics dashboard & MIS attendance reports of students & staff for better decision-making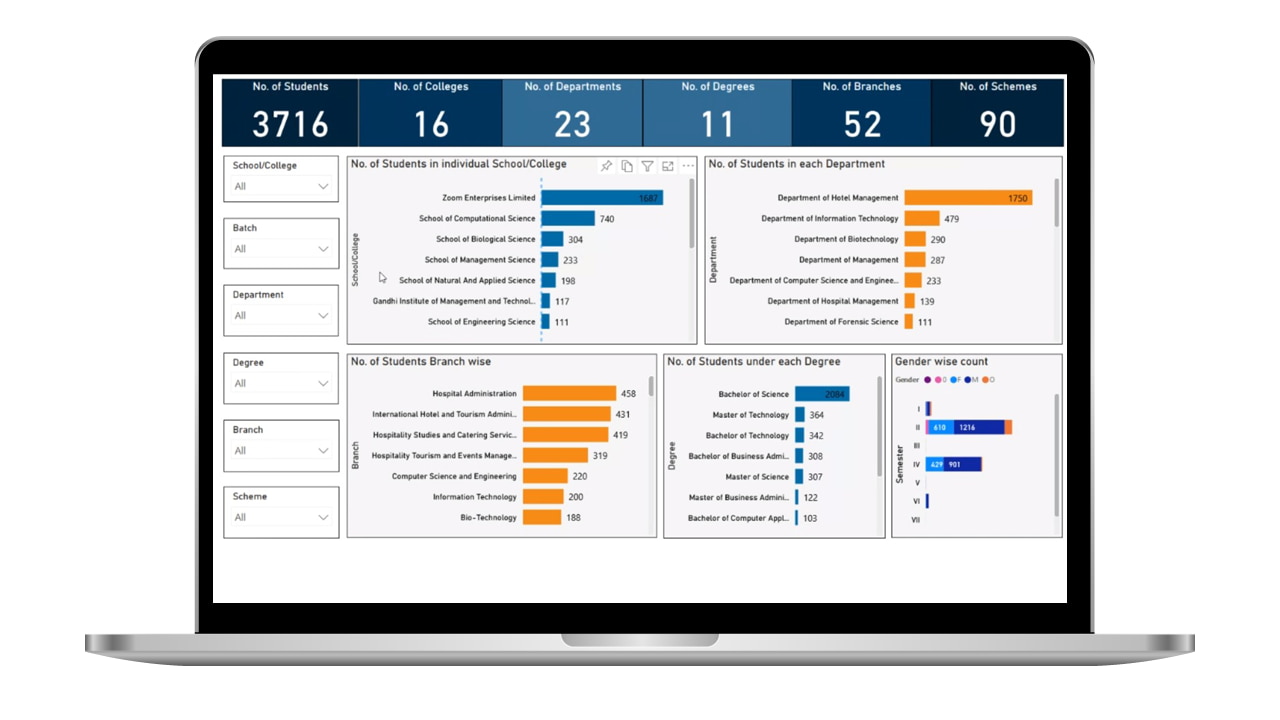 Major Benefits Of Online School Attendance Management Software

Compilation of Thousands of Entries

The AMS compiles all the different entries, enabling the school to generate various attendance reports: low attendance, 100% attendance, etc. Custom reports required by compliance bodies & the government can be generated. Moreover, an entire record of students is created in the system for further comparison.

Attendance Data Analysis

At one go, an entire dashboard of student attendance can be monitored, year-on-year comparison can be done.

Student Data Security

Highly secure school attendance management systems to keep student attendance data safe & control time theft & proxy attendance issues in the institutions.

Miss G. Mathias, Principal
Queen Mary
With an aim to keep a tab on students' daily activities & reap great students outcomes, our institution, Queen Mary, opted for MasterSoft's Student Attendance System in our school. The way MasterSoft Team implemented the student attendance ERP successfully is commendable. With Atcovation, a mobile app based attendance system; our staff was able to register daily attendance within a few minutes. Managing week-wise & month-wise attendance reports also became easier.

Mr. Pranay Dattaraj, Principal
MDN Future School
The end-to-end comprehensive MasterSoft ERP software integrated with the Atcovation mobile app has eased our day-to-day student attendance hassles & improved the productivity of our staff by saving lots of time & efforts. Thanks to the team for successfully implementing the solution, we are now able to manage the attendance within a few minutes & generate precise MIS attendance reports & track our students more efficiently.
FAQs on RFID, Biometric, and Mobile Based School Attendance Software

An online attendance system for students is an advanced real-time attendance recording & monitoring system that enables teachers & staff to manage the daily attendance of students in an educational institution. In addition to managing attendance, the online attendance system also generates reports like- absentee reports, attendance history reports that can be sent to parents via SMS or emails.
Here is the ultimate checklist that would ease your attendance monitoring software implementation efforts...
Step #1: Analyze the needs & goals of your educational institution.
Step #2: Research thoroughly about attendance monitoring systems via blogs and other content available on the internet.
Step #3: Brainstorm about the possible barriers that you might face initially with software implementation.
Step #4: Figure out the various types of attendance systems like RFID, biometric, etc & their advantages for all stakeholders.
Step #5: Analyze the implementation budget - the cost of implementation, staff training, ERP vendor consultation charges on an average, etc.
Step #6: Get in touch with a reputed educational ERP service provider with a proven track record.
Step #7: Ask the team to configure the attendance system as per your work processes & check the software before making it live.
Step #8: Complete the implementation process & contact the vendor for any issues.
Step #9: Take feedback from faculty & students regarding the automated attendance experience.
Step #10: Measure & compare the speed & accuracy of the student attendance management system from time-to-time.
The following list depicts the major advantages of the student attendance management system for schools & colleges.
Paperless attendance management & tracking

No repetitive work, zero data entry errors

Saves time & efforts of teaching staff

Automatic attendance report creation

Student/Subject/Month/Year-wise attendance reports
SMS & Email alerts for parents

Real-time tracking ensures the security & safety of students

Helps in improving punctuality

Simple-to-access & user-friendly technology