School Bus Management Software
School ERP Modules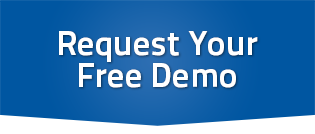 The school bus routing software has the data of driver and the different routes of travel taken by the driver to drop students- integrated. Additionally, the vehicle number or the bus is kept in track using the system. If the school bus delays, SMS alerts are sent to parents informing them their child's whereabouts as well as the change in bus schedule.
In India, more than 78% of schools have a student count ranging from 1000 to 2000 students. For students to reach school on time, parents send their children to school by bus. These buses are managed by the school on an everyday basis. Very often, in news and other print media, we find troublesome and traumatic stories about school bus accidents and mishaps.
Reportedly, schools which have school management system to manage their school bus routing, tracking and maintenance have a lesser rate of accidents. More schools find benefits in opting for a management solution which keeps student's safety and health a priority.
It is equally beneficial for the school as well as the parent. The school has the information/details on the server and the parent has information on his/her phone. The number of calls made by parents to schools to know about their child's safety greatly reduces. Schools are not troubled much. Parents know, through GPS where the school bus is and in how much time their child will reach home.
School bus management records data of driver, vehicle and routes. Student report and school bus fees are also managed by the school bus management software.