School Library Management Software
School ERP Modules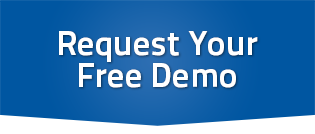 A school library management system is used to automate school libraries and manage all the in-house operations of schools. Library Management Software is a powerful and easy-to-use tool that librarians can use to manage library data efficiently. Students can borrow books through a methodical, organized system. From the acquisition of materials, books, and periodicals in the library to its cataloging and maintenance; the school can manage these tasks effectively. The School Library Solution provides a platform for the students of all the classes and librarians to easily access the system. It is developed, managed, and supported to achieve the school's vision and targets.
How will MasterSoft help in library management?
MasterSoft's school library system helps the schools to maintain a complete record of all the books available in the school and also other details like books' author name, publisher, and vendor's name. Thus, this library management module can manage all the major operations of the school library and makes all the bookshelf maintenance super easy.
Further, the RFID Library Management System detects books which are imprinted with RFID barcode. This technology ensures detection of books' location. A barcode detector reads the code installed on the book. Once read, the location, accessioning number gets fed on the RFID software. Thereby if a student borrows a book from the Library it makes cataloging work easy for librarians.
Operations Integrated in the School Library Management Software :
Acquisition and Cataloguing

Circulation

OPAC- Online Public Access Catalog

Serial Control

MIS Reports
We provide rights to user to manage following operations :
Requisition and Purchase order

Bill Processing and Accessioning

AACR2 Catalogue

Binding

Barcode

Stock Verification

Circulation

B.T. record

Reservation /Claims

Overdue/Recall notices
Clearance/Fine

Notices / Reminders

Book bank

RF-SCHOOL & Emails

MIS Report

Graphical Reports

Utilization of documents

Lost/Missing documents analysis

Budget Analysis

Serial Controls –Purchase, Indexing search circulation and OPAC
Web OPAC – ONLINE PUBLIC ACCESS CATALOG is a powerful search engine tool to search books; it filters books on the basis of title, author, and subject.
Benefits of School Library Management System

Record Maintenance
Maintains large amounts of data pertaining to students, books, authors, finances and others.
Web-Based Solution
Reduces tedious, monotonous tasks and cuts down need for paperwork.
Saves Time and Cost
Cuts down on manpower cost and helps people work efficiently.
Features of School Library Management System


Catalogue management
It keeps track of what books are available in the library and helps in easy search

Books management
Keeps track of books and who have borrowed them for certain number of days

Barcodes
The barcodes on books helps in their easy identification and management

Online access
Students can get online access to the books if they cannot visit the library.

Fee management
Manages bills from vendors and students, along with late fees.

High security
Ensures safety and security of the books information and student data.
FAQs on School Library Management System