School Library Management Software
School ERP Modules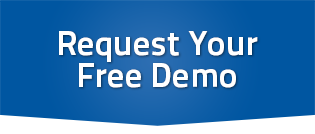 Library software which manages all in-house operations of the Library. From acquisition of materials, books and periodicals in the library to its cataloguing and maintenance; the school can manage these tasks effectively. Library Management Software is powerful, and easy to use. Librarians/ Administrators can manage library data efficiently. Students can borrow books through a methodical, organized system.
Operations Integrated in the School Library Management Software :
Acquisition and Cataloguing

Circulation

OPAC- Online Public Access Catalog

Serial Control

MIS Reports
We provide rights to user to manage following operations :
Requisition and Purchase order

Bill Processing and Accessioning

AACR2 Catalogue

Binding

Barcode

Stock Verification

Circulation

B.T. record

Reservation /Claims

Overdue/Recall notices

Clearance/Fine

Notices / Reminders

Book bank

RF-SCHOOL & Emails

MIS Report

Graphical Reports

Utilization of documents

Lost/Missing documents analysis

Budget Analysis

Serial Controls –Purchase, Indexing search circulation and OPAC

Web OPAC – ONLINE PUBLIC ACCESS CATALOG is a powerful search engine tool to search books; it filters books on the basis of title, author, and subject.
RFID Library Management System detects books which are imprinted with RFID barcode. This technology ensures detection of books' location. A barcode detector reads the code installed on the book. Once read, the location, accessioning number gets fed on the RFID software. Thereby if a student borrows a book from the Library it make cataloging work easy for librarians.