School Admission Management System Software & Fee Collection Module
School ERP Modules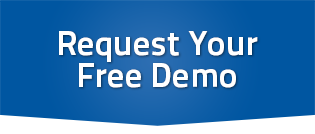 Admission and fees management software allow school management to manage admission process with ease. This software helps you generate prospectus and maintain the count of people who came seeking admission. The software also keeps a count of students who register and the ones who get finalized.
The school software helps in maintaining student data efficiently; the administration defines masters like mediums, classes, houses, cashbooks, fee types, and fee heads etc. In case of admission cancellation, refund reports & slips can be generated too. Parent receive SMS and Email alerts for the same. The admission process simplify by the use of school admission software; it includes the following activities:
Prospectus sale online

Student registration on campus or online via website

Verification of student details

Finalization of admissions of each student

Merit list generation

Admission of student for the academic year
School Admission & Fees module categorize and manage the following entries:
Mediums of Instruction

Classes

Houses

Cash books

Fee types

Fee heads
Parents can effectively pay fee by the use of our online portal Feepayr. The same portal allows schools to collect and manage fees of students. We offer another school fees collection software where fees collected at cash counters can be managed on the ERP. Refunds, admissions and collection of student fees is managed through Admission and Fees Software.
The user of ERP can view fees paid, parent's fees dues etc on a virtual dashboard; thus administration of the entire process stays transparent.

Reports of fees collection that can be viewed and generated are:

Daily Collection Register in three formats-detailed, short and summary.

Monthly Collection Register

Dues, paid and outstanding fee receipts for parents

Receipts and reports of bus fees can be accessed too.