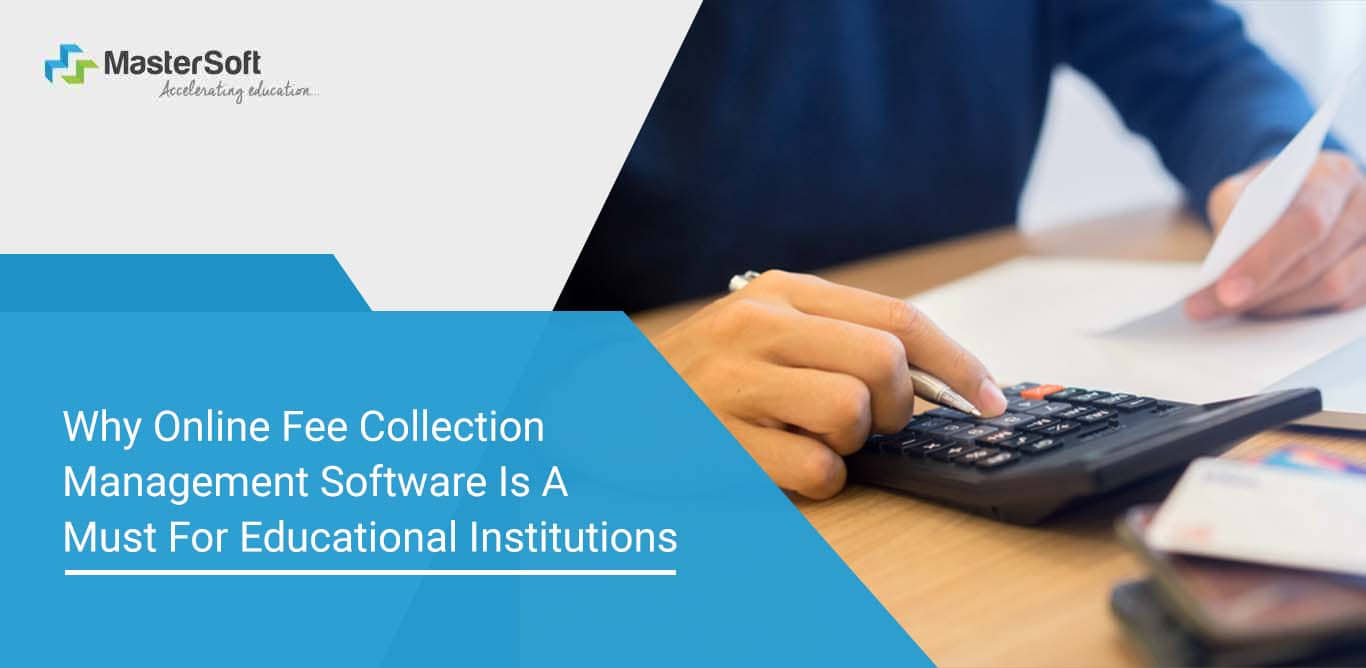 "In a digital age, we have an opportunity to transform lives of people in ways that was hard to imagine a couple of decades ago": Narendra Modi
With the rapid technological advancements & introduction of the New Education Policy 2020 that possesses great implementation benefits, its high time educational institutions, following the traditional teaching-learning pattern also take a step forward and embrace edTech like education ERP especially for fee management.
To be honest, the reason why I am emphasizing fees management is the ongoing scenario. These days' educational institutes are struggling a lot in terms of collecting & managing fees. Refunds, scholarships, different fee demands the different permutations not only make fee collection difficult but also managing collections, payment reconciliation, and student data reports time & manhour redundant.
The same thing goes for the parents; they are facing hassles with the typical manual fee payment procedure. Owing to the "new normal" culture, it's risky to stand in crowded long queues for hours.
Be it a student or parent, everyone is busy with their work, and can't move out breaking the "social distancing" rule – these are the main reasons why the online fee collection ERP software has become the need of the hour.
Top 6 reasons why every educational institution must invest in online fee management software-
#1: Digital Student Account Management
It has been observed that the manual fee process is quite hectic and consumes a lot of time.
The staff members handling the school fees department have to be extra careful to avoid errors.
Managing the fee record of various students according to their departments and classes can be frustrating and daunting. However, with accounting software for educational institutions or simply fee accounting software, the staff members can easily create digital profiles for students by adding contact details remotely from anywhere just by login their portal and track their fee records.
#2: Automatic Fee Calculation for Various Fields
Taking into consideration all the crucial factors such as education scholarships, e-learning classes, hostel fees, discounts, extra-curricular activities fees, library fees, and much more, the online fee management system calculates fees for every student with high precision.
Moreover, the staff members can filter out department-wise data & generate accurate & insightful reports that depict the exact count of the fees collected for various departments.
#3: Completely Secured Transactions
Owing to the rising fraudulent online activities, most parents raise eyebrows when it comes to 'Online Fee Payment'. Student Data Security is most crucial, ensuring that the data does not get leaked saves the student from fraudulent activities.
Are you one of them?
Well, the reasons to panic vanish with the deployment of a cloud-enabled fee automation system with role-based access! Such cloud-hosted fee collection software systems are highly secured in nature. The cloud technology follows a multiple layered encryption pattern during any kind of online transaction, making it safe to use.
Also, the payment gateways are quite robust & tested to process safe online fees payment and collection procedures. Moreover, institutions can connect with students via SMS/email with one click.
#4: 24*7 Support From The Fee Payment ERP Vendor
Unlike other student fees management software systems, cloud education ERP provides 24*7 support to educational institutions. As an educator, you don't need to wait for the experts to come to the institute.
You can contact the ERP vendor at any time for asking assistance directly as the software operates via the internet.
#5: Quick Payments & Auto-Generated Receipts
The secure payment gateway in the online fees management software allows parents to pay their children's fees with mere clicks. Also, the school software generates and sends automated e-receipts to them on the completion of successful payments.
No more hassles of standing in crowded queues for fee payments!
#6: Time-to-Time SMS/Email Reminders
Often busy parents forget about the last date of fee payment and have to pay a penalty for submitting late fees.
Since the culture of remote working is being adopted by various organizations & schools are conducting online classes these days, such instances have increased tremendously! Both the parents & students are busy doing something on their laptops.
To avoid such instances, the real-time fee collection system sends emails or SMS reminders on the registered mobile number of parents and students. They can pay the online school fees on
time without losing track of their time & have a sense of satisfaction with the e-receipts and 100% secured payment options.
What Steps to Take Next?
Right from maintaining student records, fee calculation, auto-generated receipts, SMS/email reminders to secured transactions, the online fee management system can prove to be a game-changer for your institute. However, don't go for the "free online fee collection software" as they can seriously damage your institutions' reputation!
I know there are several fee management apps available in the market that cost nothing, but your data security and privacy may go at stake with such apps!
Remember that - there ain't no such thing as a free lunch!
As an educator, if you are looking for an efficient and cost-effective school ERP with fees management software, you can opt for MasterSoft's Fees Collection Software.
#1: Easy Registration Process
To get registered, you just need to enter your institution type along with your mobile or email ID. If you are already using MasterSoft's ERP software, the entire fees-related data can be transferred to the cloud with just a few clicks.
#2: Automated Fees Calculations
The fees collection software by MasterSoft auto-calculates fees for individual students considering factors like their - caste, category, religion, merit, scholarship, concessions, etc.
#3: Role-based Access to Staff
It offers OTP & password encryption along with role-based access to the staff members and thus, helps minimize the risk of data theft in the institution.
#4: Secure Payment Gateways
The fees collection software enables 100% secure online fees transactions by providing secure payment gateways.
#5: Multiple Modes of Fees Payment
The software allows parents to transfer fees via - debit card, credit card, or net banking. The amount gets transferred to the institution's account within 24 hours as per the norms of the Government of India.
#6: AI-Powered Analytics Dashboard
The inbuilt AI-powered analytics dashboard enables your staff to track the fees payment status of the students with just a few clicks.
#7: MIS Fees Reports
The fees collection software auto-generates MIS reports related to transactions, daily collection registers, admission registers, challan generation, and student ledgers.
#8: Notifications & Fees Reminders
The fees collection software is integrated with a unique feature that allows you to send fees-related notifications & reminders to parents every month.
#9: E-Receipt of the Payment
As soon as any fees transaction is done, the fees collection software generates an e-receipt and sends it to the parents' registered email ID/mobile.
#10: Mobile-Friendly App
The fees collection system is mobile-optimized to help parents & students do safe & secure fees transactions online & offline help your staff collect the fees without any hassles.