Online College Admission System & Fee Collection Software
College ERP Modules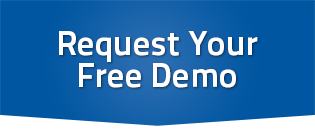 An applicant is a person who seeks admission and a student is the one who gets admitted to school/college/institute/university. Visiting off site campus, taking application form, filling it, and then the submission is a backdated story. In the current era of digitalization, why should someone go offline to fill & submit the admission form for college?
By taking advantage of information technology things are available in a few clicks and the process from applicant to the student is not an exception for the same. MasterSoft ERP has a complete college management system solution from online application form submission to become a student of a specific institute including online payment, query management, a dashboard to know types of applicants, merit list generation, counselling, final selection, etc.
To automate and to make ease out of it to end users, it is really vital to make admission and selection processes online. Offline Admission is a very tedious and hectic activity.
Referring to ground level & real time challenges of admission and selection process; we have designed and developed a comprehensive online admission system according to institutes' nature.
To understand it in detail, let's divide it into two parts
Pre admission

Post admission
Pre Admission:
On one hand i.e. applicant, it is a process of filling a college admission form, query management, and making online fee payment to submit the form successfully. On the other hand for the Institute we are having a dashboard to get an overview of applicants, the status of applications and to check and reply on raised queries. We are also having a home page for applicants to know about the institute, program fee structure, eligibility criteria, closing date of the form, etc.
There are certain steps an applicant has to follow:
Do your registration by clicking on the "Apply Now" button, fill appropriate information, authenticate the details and Sign In to the online admission portal

Select appropriate programs such asOutcome Based EducationProgram or any other, as per your preferences through the "Apply Program" option. Applicants have a choice to select the required program

By referring each section fill relevant information such as Personal Information, Address Details, Education Details, and Entrance Exam Details

Upload your Photo and Signature and Attach Supporting Documents

Make a payment
Read more - Why Online Admission or Enrollment Management System works better for Colleges?
Features of Online Admission System:
Home page before login gives detail about available programs, fees structure, eligibility criteria, FAQs, Important dates, etc

Even after login, the applicant has access to check above mentioned details

After login, the applicant can check the status of its application by referring to the dashboard where she/he gets details of what information has been filled and how much information is to be filled for final submission

Entire form is divided into sections for ease of applicant

Applicants can log in multiple times and resume from where she/he has left

Applicants can preview the college form at any moment to get an overview of filled information

Having multiple online payment options such as net banking, debit card, credit card, wallet, etc

By referring to the "Ask Query" and "My Raised Queries" sections, applicants can communicate with authorities of Institutes to get an answer to any query in an effective manner
Benefits to Institute:
A dashboard to get the complete status of online application forms. It also gives a count of application as per program type, programs/branch, category of application, state/city, etc

A dynamic structure of admission notification, fees structure, closing date of application, document mapping as per program gives admin; a control of most of the important things by which dependency of required technical expertise gets overcome

Role based structure to give access of pages as per the requirement to selected authorities E.g. A person who is managing queries need not have access to other control of dynamic pages such as admission notification, fees structure, closing date of application, etc
Administrative Advantages (ROI):
Application portal will be up and available 24 X 7 without human involvement. Applicants can fill and submit forms any time as per their convenience even on holidays

Applications can be accessed anywhere on the Globe wherever internet connectivity is available. So there is no geographical boundary for applicants to apply online

No paperwork and no standing queues of applicants

Get the application fees amount directly in the bank account of the Institute

Transparency in processes and overall activities of admission

A dashboard for higher authorities to get a quick idea about complete online admission activities
Post Admission:
Once the process of receiving online college admission forms gets over, further processes of scrutinizing received applications get started to make potential applicants to students. It consists, various activities such as merit list generation, marks, and document verification, branch counselling, provisional admission, and admission confirmation.
The admission & fees module integrates operations and processes of admission and fees at colleges. To list the basic features of this module-
Fees can be collected subject-wise for each student

Students receive SMS and email alerts of fees transactions

Fees collection is centralized for a society of schools

All details of admissions can be fed on the software
Admission and Fees Management System administers the set-up of faculty members of all departments. This includes the medium of instruction, fee cash books, fee heads, and fee types. It also enables feeding and restoring data of course details and caste category.
The Following Operations are Processed in this Module of Cloud Based College ERP:
Prospectus sale

Student registration

Merit list and admissions

Fees collected for admissions, development & examination

Fee receipt cancellation

Admission cancellation and fee refund
List of Reports Generated on Admission and Fees Collection Software:
Daily Fees collection registers

Fees abstract report

Fees write Off report

Bank-wise collection report

Outstanding fee register

Cancelled receipt report

Admission cancellation report

Admission position report
FAQs on Online Admission Software
1) What is Online College Admission System?
Online College Admission System streamlines, automates, and manages all admission-related activities such as online registration, merit list generation, fees collection, and student information management to ensure successful student enrollment.
Pre-admission activities include – Receiving & tracking thousands of student's applications to verifying the document & short listing the final candidates.
Post-admission activities include – keeping a detailed record of student's personal details, previous education information, birth certificates, fees management, generating roll list, course allotment, college attendance, and much more.
2) How can a College Start/Deploy Online Admission Process? How Can Students Apply for Online Admission ?
To ensure a smooth flow of online admission procedure, students need to follow the following steps.
Start the registration by login the online admission portal

Select the program for which you want to apply

Fill the required information – name, educational & entrance exam details

Upload supporting documents to authenticate the documents

Make the registration payment online

Wait for the final merit list

Pay the complete college fees for admission confirmation
3) How does the MasterSoft Online Admission System help you Manage Most Crucial Areas?
The following are the major challenges that students & college staff face during online college admission procedure:
Student Data Security

Safe Online Payments

Tracking Application Status

Shortlisting Students
MasterSoft ERP Software for College is hosted on a highly secure cloud that has features like-role-based access, OTP & password encryption. Thus, there's zero chance of data theft during any kind of activity. Also, it is integrated with a secure online payment gateway & e-receipt provision to ensure safe online payments. Speaking of application tracking, BI-powered analytics dashboard is helpful in providing insights on application status. Last but not least, the software allows the college staff to define the shortlisting parameters such as cut off according to caste, category, nationality, etc to generate an error-free final list of selected students.
4) Do you offer Multiple Modes of Online Payments for Admission Fees?
Yes, MasterSoft Online Fees Payment & Collection System - Feepayr supports multiple modes of online fee payments including - Debit Card, Credit Card, and Net Banking Services.
Students also get a split fee option wherein they can pay the college fees in installments as per college's guidelines.
5) Is the Online Fee Collection Safe? When is the Fee Deposited in Institutions Bank Account?
Online Fee Collection is absolutely safe. All PGs associated with MasterSoft work in accordance with the RBI (Reserve Bank of India) norms, money is deposited normally within 24 hours, it might take up to 48 hours in case of network issues / technical prob /mode of payment.
6) How Much Does Online College Admission Software Cost?
The cost of Online College Admission Software varies depending on aspects like - login portal functionalities, features, implementation services, etc. To know the price of MasterSoft Online College Admission Software, or schedule a FREE demo, please connect with us.