Biometric Attendance System Software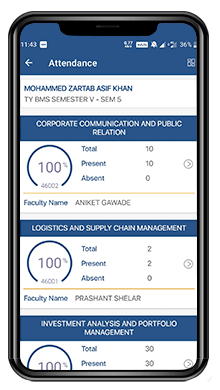 For every educational institution, be it a school, college, or university, maintaining an accurate attendance record of the workforce, faculty, and students is crucial. However, with the traditional paper attendance management culture, it becomes tough to keep track of time taken for routine activities of faculty, staff, and students such as total work duration, exact time of lunch break, and check in-and-out time from the institution. It may affect the overall institutional productivity & restrict it to achieve functional excellence in the long run. In such instances, an online attendance management system can be helpful. One of the most popularly used attendance management systems is the biometric attendance system. The biometric attendance system enables institutions to maintain security by tracking students' attendance with the greatest degree of precision.
What is a Biometric Attendance System?
A biometric attendance system consists of a biometric device which captures the daily attendance of employees by scanning their fingerprints. The scanned fingerprint is mapped out on the basis of various coordinates defined within the software, which then accurately identifies the fingerprint. It keeps a track of the check in and check out timing of both students and teachers in the premises.
How Does MasterSoft's Biometric Attendance System Work?
From the main entry gate, classrooms, to the administrative office, the biometric attendance tracking system offered by MasterSoft can be placed at various locations of the campus.

Scan the Fingerprint/Thumb Impression
To confirm who is actually clocking in and out of work each day and ensure that the biometric attendance system gives accurate attendance information, biometric time and attendance systems use the fingerprints of the employees. Here, the institution's administrator needs to scan & map the fingerprint or thumb impression of the students & employees.

Centralized Storage Of Data
The next step is to store the scanned data at a centralized location in the biometric attendance software. Every time a student or staff member places his finger or thumb on the device, the internal mechanism of the biometric system verifies the data and then maps the fingerprint's endpoints and intersections to compare the information from the employee's system.

User Authentication
The entry is timed if the data matches what has already been saved. Otherwise, an error message indicating unauthorized access appears on the attendance device.Therefore, the biometric attendance system provides exclusive campus access codes to all institution members and completely prevents the possibility of unauthorized entries, providing total safety.
Why is the Biometric Attendance System Important for Your Institution?
Biometric systems have been in use to control the physical accesses of the buildings. The main use of this system was to prevent any risk of fraudulent activities, thereby offering a safe and secure environment.
The key focus to implement a biometric attendance system is to provide access only to authorized people and safeguard their assets, meanwhile tracking and monitoring their presence in the institute. Apart from access control, it enables keeping a track of employee attendance and their work hours. It can further be used to track the check in and check out timing of students in an educational institute, further ensuring a smooth and simplified attendance process.
Prominent Features Of Biometric Attendance Management System
The following list depicts the key features of MasterSoft's Biometric Attendance Management System features.
1

Secure Cloud- Based Platform

The student biometric attendance system offers a highly secured centralized time attendance data collection system for achieving the best practices in educational institutions.
2

Payroll System Integration

MasterSoft's biometric fingerprint attendance system can be integrated into the payroll system for managing monthly payments of staff & faculty in the educational institution with a few clicks.
3

24*7 Accessibility

Designed & developed with advanced security measures & role-based access provision, the biometric attendance system allows faculty to analyze attendance details at any time & from anywhere.
4

Precise MIS Attendance Reports

The biometric attendance software auto-generates daily/weekly/monthly/yearly MIS attendance reports of students to ensure real-time & accurate time-attendance tracking & management.
5

Easy & Simple Navigation

MasterSoft's biometric attendance system is extremely user-friendly & simple-to-use attendance software built to ensure hassle-free navigation to the end-users.
6

Real-time Attendance Alerts

The ERP software auto-sends SMS and Email alerts to teachers & parents about ward's absentee in real-time to maintain the best security practices.
Track & Manage Your Student's Daily Attendance With Mastersoft's Attendance Management Software
Request Demo
Benefits Of MasterSoft's Biometric Attendance Management System
Zero errors and proxy attendance
Minimizes The Possibility Of Proxy Attendance.
There Is No Possibility Of Illegal Access On The Campus.
Get Rid Of Unapproved Overtime
Accurate Monitoring & Analysis
Boost The Rate Of Processing
Centralized Control Over Working Hours
Accurately Records Staff Members' Attendance Time
Reduction of costs and manpower
Process Payroll Automatically
Boost The Business's Profitability
Reduces The Expense And Labor Required To Handle Mountains Of Attendance Records
Provides Precise Real-Time Attendance Data
Are Biometric Systems Secure?
Unlike card readers and roll calling methods, biometric uses fingerprints which are unique for everyone which increases the security of the attendance process. It is much more difficult to steal or replicate a fingerprint than an access card. Biometrics can be used for multi factor verification. This is more secure and safer than using a PIN verification method as this can be easily used by others.
What Do You Need to Know About Biometric Attendance Systems?
Most companies are implementing biometric attendance software to make the workplace smarter and easier. Some of the key aspects that companies need to know about the software are:
Data Security & Safety
Data safety is one of the most essential aspects which can be achieved using a biometric attendance system. As it uses the personal information of employees, the safety of data should be ensured to prevent any malpractice and identity theft.
Usability of the System
The system must be easy to use, have a user-friendly user-interface, effective in serving the needs, and offer the best user experience. This is important for any company to achieve its desired outcomes.
Requires Regular Maintenance
The biometric attendance system requires regular maintenance to operate smoothly and efficiently. The fingerprint sensor might get scratches or needs periodic care and replacement of sensors to function correctly.
What Industries are Most Likely to Use Biometric Attendance Systems?
Biometric attendance systems can be used in a myriad range of industries where data, assets, and resources are involved. Some of the sectors where there is widespread usage of fingerprint identification are as follows:
Educational Institutions
Institutes including schools, colleges, & universities use biometric technology to collect attendance data of students & staff. It helps in tracking & monitoring weekly & monthly attendance of students, which can be sent to parents to keep them informed about student's activities.
Banking
Banks extensively need software to precisely identify banking service users. Here, safety is paramount as there is an increased fear of money theft. This sector requires constant monitoring of the employees and visitors to keep a track of their movement, thus requires biometric software.
Government Bodies
Government agencies employ biometric systems mainly for visitor management in public areas and critical zones such as prisons, border control, sensitive department entry points, voter's enrollment; citizen identification; and areas where public functions are held.
What Technology is Used in a Biometric Attendance System?
There are mainly two kinds of technology used in a biometric attendance system. The most common one is the image-based system which captures the fingerprint image and stores it in the database. The fingerprint coordinates are mapped from the image of the finger. This technology is relatively less accurate, thus it is cheaper.
The second type of technology which is used in a biometric attendance system is the capacitor technology. This is highly accurate and is widely used in larger companies and institutes which handle much sensitive information. The capacitive technology maps the pressure points of the finger which then maps the coordinates based on it. This gives more accuracy when compared to the image which needs unique algorithms to process it.
FAQs On Biometric Attendance System
1.What Is A Biometric Attendance System?
Biometric attendance software is simply an attendance tracking device that enables institutions to keep a tab on daily students' & faculty's attendances by authenticating their fingerprints in real-time.
2.How Does The Biometric Attendance System Track Students In Real-Time?
3.What Is The Cost Of A Biometric Attendance System?
Despite the great features offerings & operational utilities, the cost of a biometric attendance system is highly affordable. Institutions can implement the system without investing much capital.