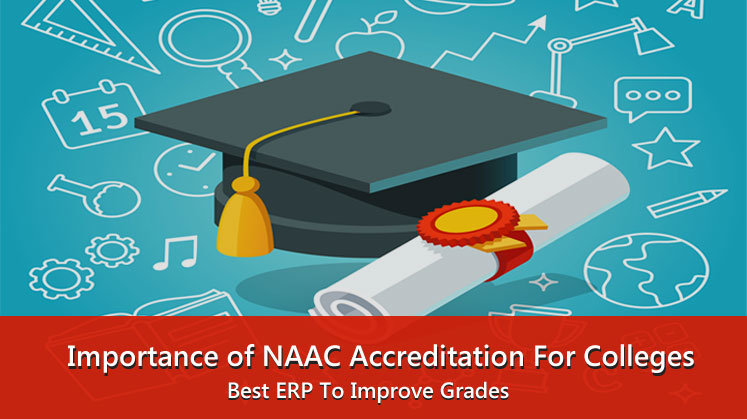 NAAC certification is a measure to evaluate and then guarantee a standard of education provided in higher institutions across the nation. The University Grant Commission (UGC) has issued a decree stipulating that every university and faculty must get certification by the council called NAAC (National Assessment and Accreditation Council).
Education is required by every nation for its development. As a result, the excellence and relevance of programs offered by the university must have a standard. As in every arena of business, the method of improving quality has a predefined set of measures. Colleges must find and recognize additional requirement to satisfy them per the international standards. NAAC Accreditation was created to bring every institution to stand on the same ground to perform the best.
Advantages of Obtaining Accreditation by Colleges
Help the institution identify its weaknesses, strengths, opportunities, and threats using a conversant evaluation process.

Understand the need for planning in the internal areas and allocating resources.

Improves campus collegiality.

The result provides objective data from funding agencies on performance financing.

Introduces institutions with the modern and innovative educational methods.

Elevates the institution image and offers a new direction.

Provide the market with consistent details about the quality of courses offered.

An organization that recruits candidates have a reach to these details about the educational quality provided by the college.

Makes inter and intra institutional communication possible.
Significance of education ERP Software for Institutions
A reliable education ERP software enables colleges to obtain certification as well as helps to find reports with gaps and suggestions for improvement. In simple terms, ERP software helps the college to streamline their processes uniformly.
Read more - how to improve NAAC rating with Education ERP Software
Moreover, colleges receive the required inputs for improving their system. They will equip themselves to better qualify for accreditation. In the process of learning, the techniques to promote conformity with accreditation quality, classification becomes easier.
College ERP software manages the entire college management system including the administration, operations related to the campus, academic management, and library management system.
Thus, MIS reports generated using the software provides all the details accurately to be presented to NAAC inspection teams. The team will check details from every report including IQAC. NAAC officers believe that this report is beneficial for qualifying the colleges. The ERP software helps in creating this report to its perfection.
Role of MasterSoft ERP in Improving NAAC Ratings
MasterSoft provides several education ERP solutions that generate multiple MIS reports. NAAC has mentioned in its guidelines that ERP documents are obligatory. With the MasterSoft ERP, creating MIS reports in a graphical format can happen quickly. The NAAC Committee can verify the same and decide on NAAC grades.
Therefore, after knowing that NAAC certification offers so much help in upgrading the system in the college, every college must look at obtaining the same. One can opt for MasterSoft ERP and get benefited in secure accreditation.
It is not only prestigious obtaining NAAC accreditation but also useful to uplift college process and stand ahead in the competition to offer quality education.
Contact us for more details here!!