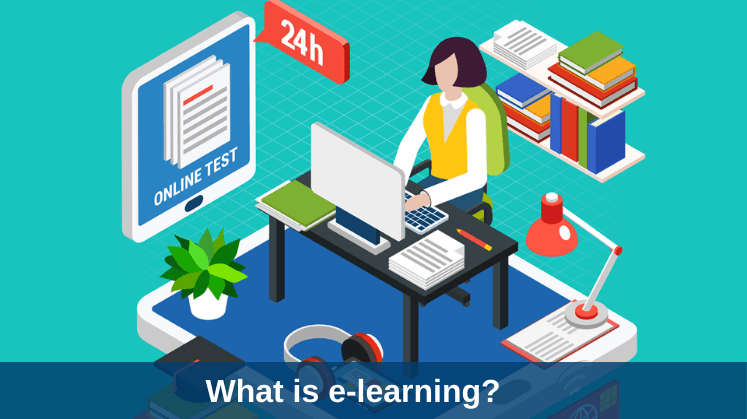 "It is not the strongest of the species that survives, nor the most intelligent that survives. It is the one that is the most adaptable to change." CHARLES DARWIN
The mentioned quote by Charles Darwin seems quite relatable especially, in the light of recent times, where we need to "Adapt the New" and "Bid Adieu to the Old"! Looking at the challenges that the situation has thrown on parents, educators, and faculty; everyone is constantly worried about - what's going to happen next?
What's "new" they can adapt to help children continue their studies?
"E-learning" is the "new" that needs to be adapted!
If this is the first time you're hearing about e-learning, then you must go through this article. I'll try to simplify things for everyone who needs guidance. It doesn't matter whether you understand the technology or not, please roll up your sleeves & make efforts to understand it. After all, your kid's future depends on their education!
Let's start with understanding the word itself:
The Word "e-learning"
If you dissect the word into two –"e" and "learning"
Learning simply depicts – to acquire new skills to enhance knowledge. For learning, we usually send our children to schools & colleges, right?
When the prefix "e" is added to it, the boundary of learning goes global, which means, your children are no longer bound by the 4 walls of the classroom. They can acquire knowledge from anywhere and at any time by getting connected via the internet & edTech tools.
Thus, e-learning removes the barriers of distance, time, and location from education.
How to get started with e-learning?
Kids just need an efficient edTech tool: which could be a web or mobile-based app, to continue their studies via e-learning platform! As a student, you'll get access to ample courses to choose from depending on your field of study, interest, and curriculum structure of your institution. The faculty gets complete freedom to design e-learning courses as per their convenience & depending on what needs to be taught to boost new skill sets in students.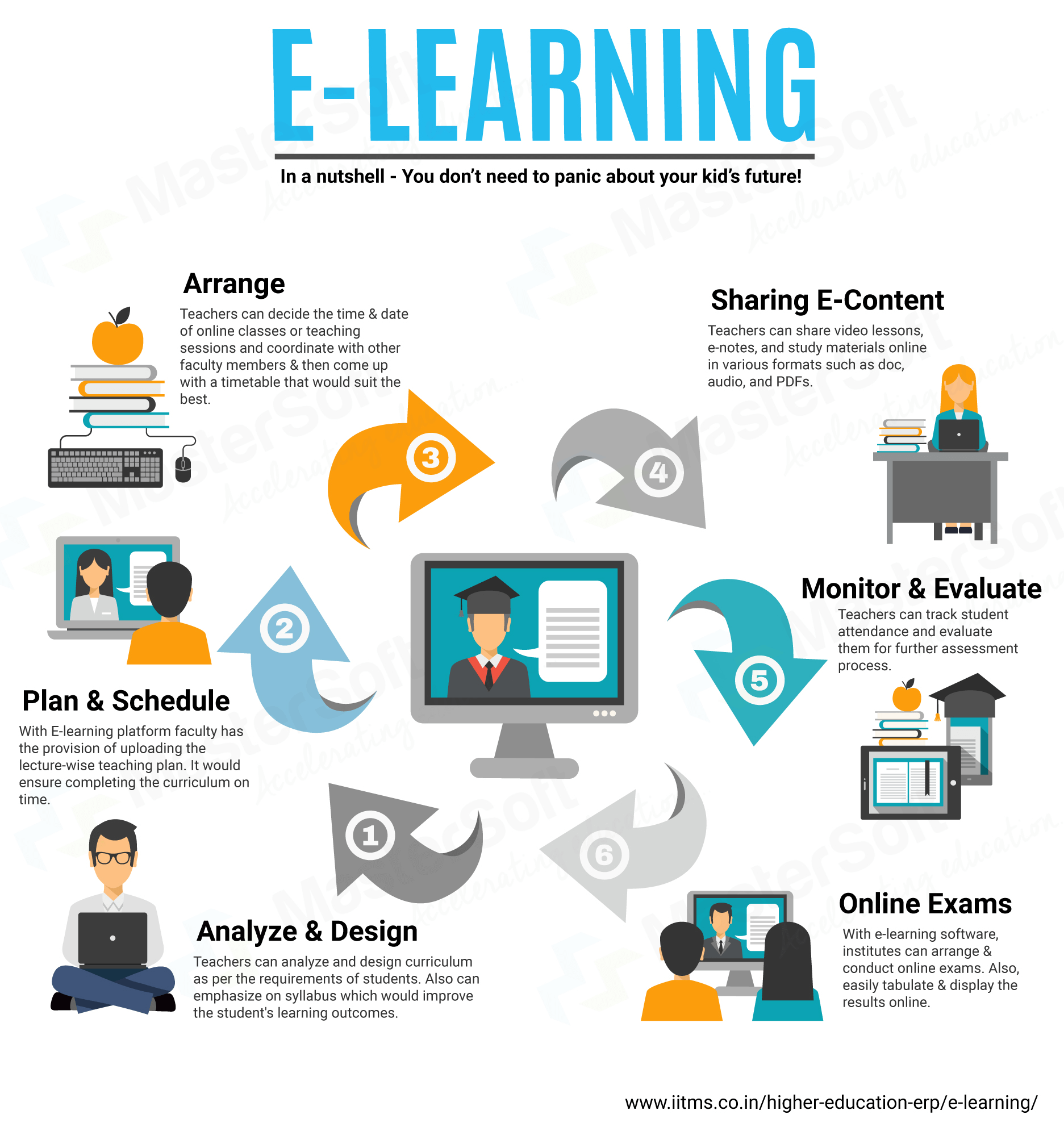 The teachers get the following permissions to make the learning path simpler:
Analyze: Teachers can analyze the requirements of students as per their previous records & norms of the government.
Design: Teachers get the liberty to design curriculum as per the requirements of students. They can emphasize on syllabus which would improve the student's learning outcomes.
Plan: The children learning platform gives the provision of uploading the lecture-wise teaching plan. It would ensure that the teacher is on the right track in terms of completing the curriculum on time.
Arrange: As a teacher, you get to decide the time & date of online classes or teaching sessions. You can coordinate with other faculty members & then come up with a timetable that would suit you the best.
Monitor: The higher management authorities can gain insights such as the number of students taking part in lectures, students who are absent, etc. It will help them keep an authentic track of interested students.
Share: Teachers can share video lessons, e-notes, and study materials online in various formats such as doc, audio, and PDFs.
Evaluate: Quizzes can be arranged for evaluating the level of understanding of kids. It would give teachers an opportunity to test their teaching methodologies as well.
E-Content: Faculty can provide question banks & assignments on a regular basis to help students improve their academic scores.
Exams: With children learning software, school authorities & teachers can arrange & conduct online exams. Also, it helps them easily tabulate & display the results online.
In a nutshell - Teachers, educators, and parents don't need to panic about the kid's future!
With learning management software, education would never stop despite the uncertainties in our country. Let's sink in the concept without any resistance to help our children continue their studies. Please adapt the "new" for a fresh beginning. To get started with e-learning, you require an efficient learning management system (LMS) and an active internet connection with login details!
Read more - Online Teaching and Learning Module is a Must for Every School
Your one small step will take your kid to a bright future. Get in touch with us today!