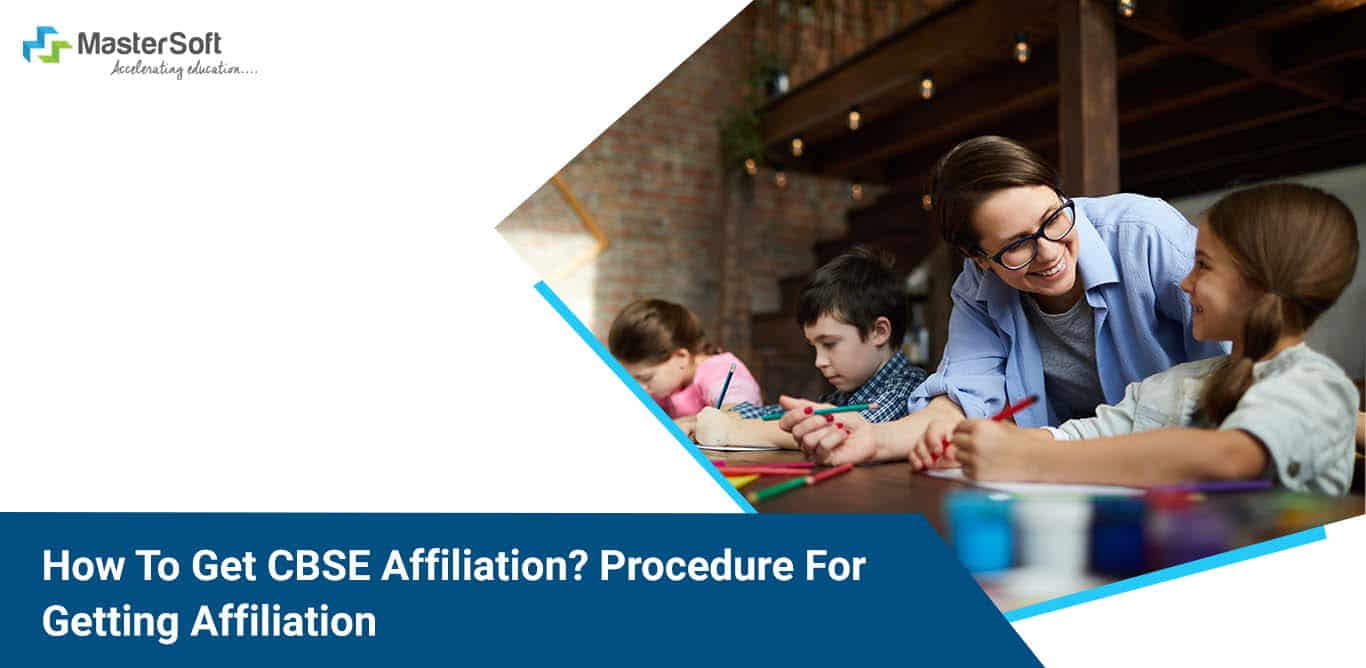 Central Board of Secondary Education (CBSE) is an Autonomous Organization under the Union Ministry of Human Resource Development, Government of India. It is one of the best and most recognized boards of school education in India. The education board is also considered to be a significant part of the Indian education system. It focuses to impart value-based and enriched education across the country by following improved and innovative pedagogy.
Apart from creating a common standard of education for students, the CBSE continues to update itself depending on the changing global trends and student needs. Therefore, the quality of education and student management has always been high and competitive. The board also conducts the AIEEE exam, an entrance examination for undergraduate courses in engineering and architecture in many colleges across India. It also conducts AIPMT All India Pre-medical Test, an entrance examination for admission to medical colleges in India.
How Do You Get Affiliation For CBSE?
For a NEW School applying to CBSE for the first time, there are five options to choose from while applying for affiliation;
1. Approval for Middle School Syllabus
2. Fresh Affiliation Up to Secondary Level
3. Fresh Affiliation up to Senior Secondary Level
4.Switch Over Category (a school that has been churning out Class X or XII with the state board and now wish to get converted to CBSE)
Secondary Level Switch-over from other boards
Senior Secondary Level Switch-over from other boards
Which one should you choose – This depends on :
how ready is your infrastructure – Senior Secondary Level requires Labs and it will require classrooms for all the classes from Class I to Class XII
how ready is the market in terms of demand – It is very unlikely in a competitive market that a school opens and students will shift in large numbers in higher classes. So choose wisely.
how much can you spend on the staff – To employ PGT i.e senior teachers one has to pay good money, to get affiliation you have to show the entire Staff as well up-till Class XII, hence most of the schools grow slowly.
The best option: The best option is to choose Option number 2, Fresh Affiliation Up to Secondary Level. This will secure school affiliation till Class X and later after a year, the school can re-apply for Senior Secondary Affiliation.
From 18th March 2021, CBSE transformed its Affiliation process and renamed the process as SARAS (School Affiliation Re-Engineered Automation System). SARAS looks to do the following;
Timeline for affiliation reduced to 4 months time
Automatic Approvals based on Data Analytics for Extension/ Upgradation/ Section increase etc
Use of Machine Learning / AI to read documents
Relies on self-certification and public disclosures
Provision of Virtual inspection
The instant flow of information to applicants
The Following Types of Schools are Eligible for Affiliation with the Central Board of Secondary Education (CBSE):
1. Government or Government aided schools
2. Schools that are run by autonomous organisations under the Government like Kendriya Vidyalaya Sangathan (KVS), Navodaya Vidyalaya Samiti (NVS), Central Tibetan Schools Organization (CTSO), Sainik Schools Society etc.
3. Schools run by Government Department directly like Defence, Railways etc.
4. Schools managed directly by Public Sector Undertakings or by reputed societies of Public Sector Undertakings under the financial control of such Public Sector Undertakings or by Societies formed by such Undertakings
5. Private, unaided schools.
It is significant to remember that there will be no Composite Affiliation upto Class XII except in 'switch over cases' mentioned at Point No. 2 above. For non-switch over cases, a school has to first affiliate itself with CBSE upto the Secondary stage and run class IX for a minimum period of one year before applying for Upgradation to Senior Secondary level.
Guide To Curriculum Development: Types, Principles & Process Of Curriculum Development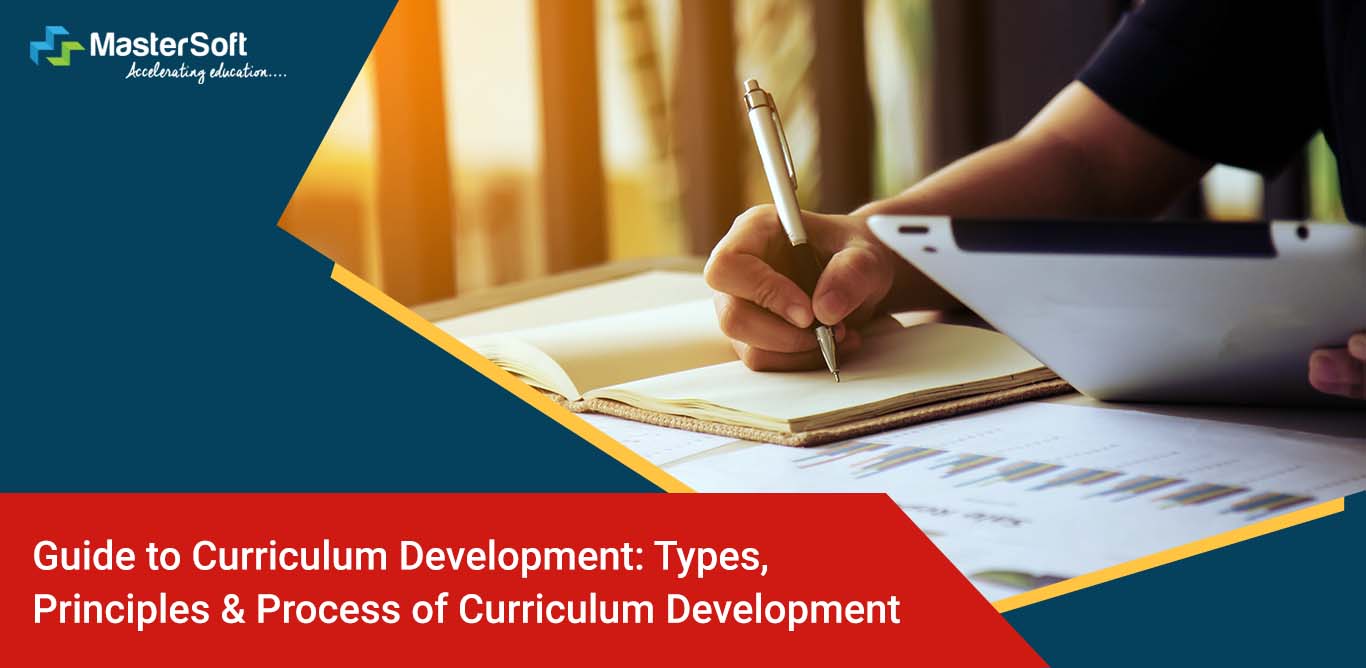 Key Steps of Affiliation
The affiliation fee is to be deposited separately by Demand Draft drawn in favour of Secretary, Central Board of Secondary Education, Delhi.
It may be ensured that the school is fulfilling the following essential conditions, otherwise, the application is likely to be summarily rejected.
A ' No Objection Certificate' / Recognition Letter from the State Government

OR

Letter forwarding the request of the school from the State Government

OR

Recommendation from concerned Embassy of India in case of schools located outside India.
NOC/Recognition is not required in cases of schools run by Government Departments/Government Undertakings/managed by Societies for Govt. Undertakings and financed and controlled by the Undertakings.
1. School Recognition Certificate from concerned State Education Department as per extant rules and provisions contained in RTE Act 2009. This is also called Affiliation Certificate by the State Board.
2. Land Certificate as per the Appendix X of the Affiliation Bye-laws: The Competent Authority to issue the land certificate is DM/ ADM/ SDM / Tehsildar/Naib Tehsildar/ Registrar/ Sub Registrar or any other equivalent authority competent to issue such certificate.
3. Fire Safety Certificate to be issued by the Fire Safety Department of the State Govt./ Competent Govt. Authority such as Municipal Corporation etc. as per prescribed norms with validity (validity as on date of final submission of application).
4. Building Safety Certificate To be issued by a competent government authority or the empanelled engineers authorised to issue such certificates by the appropriate Government. For e.g. Empanelled engineer by Municipal Corporations /Development Authorities (PWD)/ Roads/ Building Department etc.
5. Certificate of Registration of Society/ Trust/ Section 8 Company running the school.
6. Get your School Website Ready with the information as per the CBSE requirement. The website should have the curriculum details, TC Sample, Norms for fixing Fee, Affiliation Status, Students details, Address, List of books prescribed along with undertaking by the Principal, Annual Report, School Circulars, Fee Details, Details of Teachers Training, Academic Achievements, Self Affidavit of the School (This usually is getting made on 100 Rs Stamp Paper.
7. Information about UDISE Code
8. Scanned copies of Audited Balance Sheet
9. Video Clips & Geo Tagged Photos
10. Transport Safety Certificate
11. Soft copy / Scanned copy of Academic Calendar
12.Schools are required to attach the following documents for applying to APPROVAL OF MIDDLE-CLASS SYLLABUS / PROVISIONAL AFFILIATION OR SWITCH OVER UPTO SECONDARY LEVEL / UPGRADATION OR SWITCH OVER TO SENIOR SECONDARY LEVEL as scanned copies. (jpg, gif and pdf files only & not more than 1MB in size.)
13. The last date for submission of application is 30th June of the year preceding the year in which class VII, IX, XI is proposed to be started. These classes should not be started without prior affiliation with the Board.
14. The CBSE will not be responsible for any consequences if these classes are started without proper affiliation etc. by the CBSE.
15. The final step is to fill out the online form for affiliation with the initial part payment of Rs. 10,000.
How Can I Check any CBSE School Affiliation?
Firstly you need to go to the CBSE school affiliation official website i.e cbseaff.nic.in., then go to the list of affiliated schools link. There you need to type the affiliation number that the school has provided. After which you can check the affiliation certificate.
Posted By: