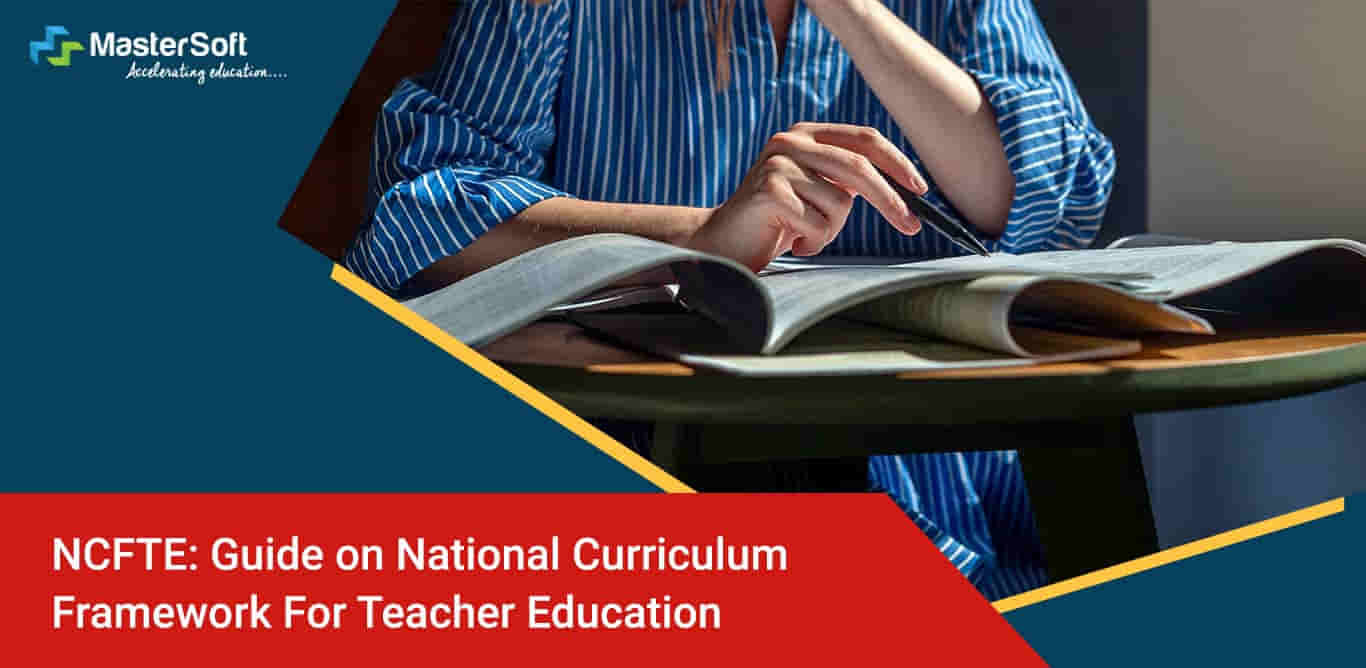 The role of teachers is indispensable for laying the socio-cultural dynamics of any society, and it directly impacts student education in the long run. The teacher profession carries varied responsibilities but to carry out their duties efficiently, they need to go through elaborate preparation. Furthermore, they need a specific framework such as NCFTE that guides them regarding the core concepts of teacher education and inculcates the central tenets of the profession.
What Is National Curriculum Framework For Teacher Education (NCFTE)?
National Curriculum Framework for Teacher Education 2009 is a draft created by the government of India to propose changes and updates required in the National Council for Teacher Education, which is an Indian government body launched under the National Council for Teacher Education Act, 1993 (#73, 1993) in 1995.
NCFTE full form stands for National Curriculum Framework For Teacher Education, which is a Government of India draft developed to introduce and suggest changes and updates. It elaborates on the context, concerns and vision underlying the teacher education. For example, NCFTE 2009 highlighted a new approach to curricular areas in this matter; the curriculum of teacher education is broadly dealt with the foundations of education, curriculum and pedagogy and school internship.
Curriculum and pedagogy deal with curriculum studies, pedagogic studies and assessment and evaluation studies. The school internship is organised by situating the practise of teaching in the broader context of vision and the role of the teacher and sustained engagement with learners and schools.
One of the major components has been to focus on the transaction of the curriculum and evaluating the developing teacher. Also, aspiring teachers are encouraged to follow and adapt process-based teacher education practices. Whereas, there have been suggestions to establish Teaching Learning Centres to act as laboratories for the theory and practice of teacher training. Simultaneously, continuous and comprehensive evaluation of developing teachers has been implemented via evaluation protocols and suggestions.
Why is there a need to reform teacher education?
There is an urgent need to reform teacher education as a whole to facilitate a greater convergence between professional preparation and continuing professional development of teachers at all stages of schooling in terms of level, duration and structure. For example, NCF 2005 suggested different demands and specifications for initial and continuing teacher education.
Elementary teacher education
Initial training of elementary teaching continues to suffer due to isolation, low profile and poor visibility because of it being a non-degree programme. However, in professional discussions, teacher education is viewed as a unitary undifferentiated category, with B. Ed. and D. Ed. providing the frame of reference. But initial primary teacher education is given less emphasis, and its concerns are relegated under more general problems.
There is a grave need to upgrade initial teacher education by enhancing the entry qualification and duration of the training, making it equivalent to a degree programme, and locating the management and control of elementary teacher education within Universities
Upgrading elementary teacher education calls for participatory curriculum planning involving all stakeholders, modular curriculum organisation in terms of critically engaging with theory and bringing practice within its perspective and a professional approach to teacher education processes. Hence, the institutes could utilise a faculty management system, an appropriate tool to manage faculty performance. Also, stakeholders can use it as a platform to engage in sharing and accessing information.
Another instance of neglect of elementary teacher education is the non-recognition of the need for specially qualified teacher educators in elementary education.
The difficulty is exacerbated by the absence of degree and post-degree programmes in primary/elementary teacher education. At present, elementary teacher educators in their bid to upgrade their professional qualifications pursue M.Ed. The IASE brief includes the training of elementary teacher educators, which they do by running M.Ed programmes. However, it is evident that the M.Ed. programme in its current form cannot meet the requirements of elementary teacher education as it is designed primarily on the requirements of secondary education
Elementary and early childhood education have been neglected as distinct areas of knowledge with their own concerns, concepts, and methodological perspectives.
Secondary teacher education
Secondary teacher education institutes continue to exist as insular organisations even within the university system where many are located. This precludes the larger academic debates on equity, gender and community to enter the day-to-day discourse of teacher educators. Institutes of teacher education have become breeding grounds of academic stagnation and resistance to change. The training of teachers happens in insular, intellectually impoverished environments severed from ground realities and the aims of education they espouse. Such intellectual isolation actively discourages educational theorisation and the growth of disciplinary and interdisciplinary enquiry.
What are the significant concerns of Teacher education?
Student-teachers or regular teachers accept the curriculum without any questions; they never critically examine the curriculum, syllabi or textbooks.
Language proficiency is one of the significant aspects often overlooked by the existing programmes. Hence, during curriculum development, the centrality of language needs to be taken into account.
It is assumed that links between learning theories and models and teaching methods are automatically formed in the understanding developed by student teachers.
There is no opportunity for teachers to examine their own biases and beliefs and reflect on their own experiences as part of classroom discourse and enquiry.
The evaluation system followed in teacher education programmes is too information-oriented, excessively quantitative and lacks comprehensiveness.
Guide To Curriculum Development: Types, Principles & Process Of Curriculum Development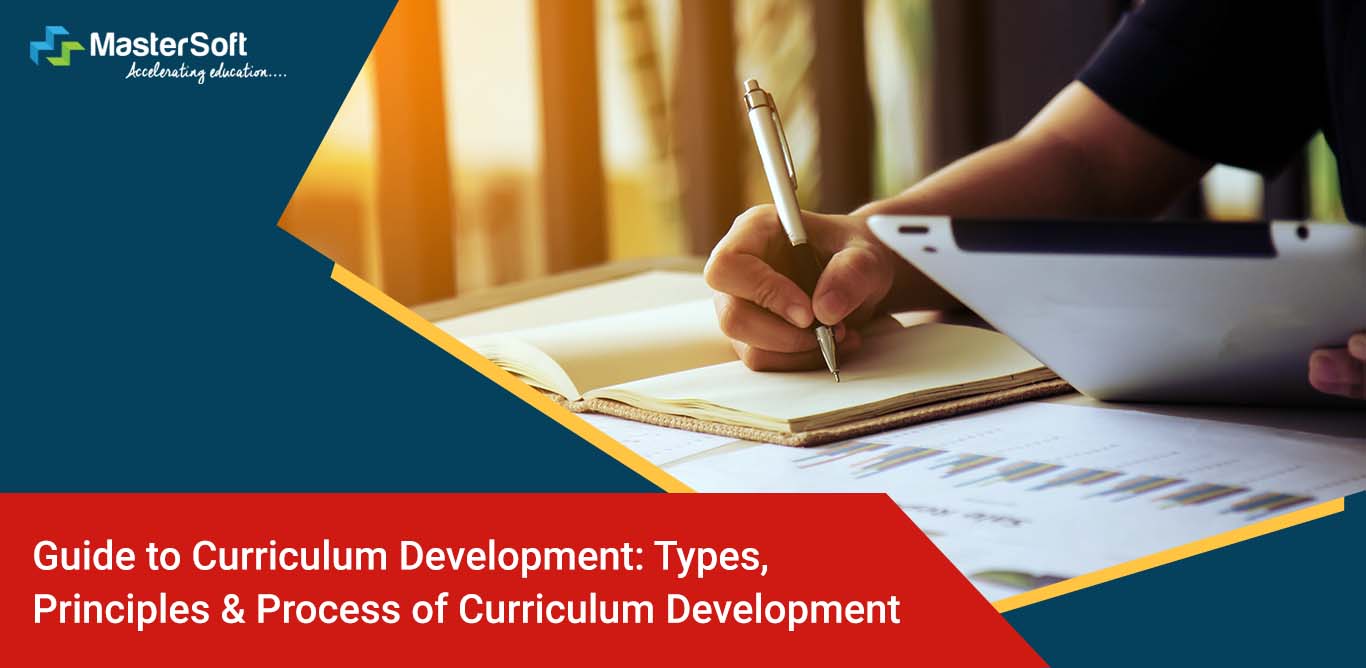 Contemporary concerns that need to be included within the context of reform
Inclusivity
Two kinds of exclusion have been noticed in schools due to inadequate preparations of teachers to address diversity in the classroom. The first one is children with disabilities of different kinds, including learning difficulties, undergo embarrassment as the teacher does not understand their needs or what s/he can do to make learning possible for them. But The Persons with Disabilities (PWD) (Equal Opportunities, Protection and Full Participation) Act, 1996, provides for free and compulsory education up to the age of 18 years for all children with disabilities. To enable the implementation of this Act, teacher education institutions will need to reframe their programme courses to include the perspective, concept and strategies of inclusive education.
On the other hand, the second type of exclusion happens with children who come from socially and economically deprived backgrounds Scheduled Castes (SCs), Scheduled Tribes (STs), minority and other communities, girls and children with diverse learning needs. Hence, the National Curriculum For Teacher Education takes this into account and urges to equip teachers to overcome their biases in this regard and to develop professional capacities to address these challenges.
The vision of Teacher and Teacher education
Teachers need to be prepared to care for children, enjoy being with them, seek knowledge, own responsibility towards society and work to build a better world, develop sensitivity to the learners' problems, commitment to justice and zeal for social reconstruction.
Teachers need to view learners as active participants in their learning and not as mere recipients of knowledge, encourage their capacity to construct knowledge, and ensure that learning shifts away from rote methods. Learning is to be viewed as a search for meaning out of personal experiences and knowledge generation as a continuously evolving process of reflective learning
Teacher education must engage with theory and field experiences to help trainees view knowledge not as external to the learner but as something that is actively constructed during learning. Teacher education should integrate academic knowledge and professional learning into a meaningful whole.
Teachers need to be trained in organising learner-centred, activity-based, participatory learning experiences – play, projects, pedagogy, discussion, dialogue, observation, visits, and integrating academic learning with productive work.
Teacher education should engage teachers with the curriculum, syllabi and textbooks to critically examine them rather than as 'given' and accepted without question.
Teacher education should provide student-teacher opportunities for reflection and independent study without packing the training schedule with teacher-directed activities alone.
The programme should engage teachers with children in real contexts rather than teach them about children through theories alone. It should help them understand learners' psycho-social attributes and needs, their unique abilities and characteristics, their preferred 21 modes of cognition, motivation and learning resulting from home and community socialisation.