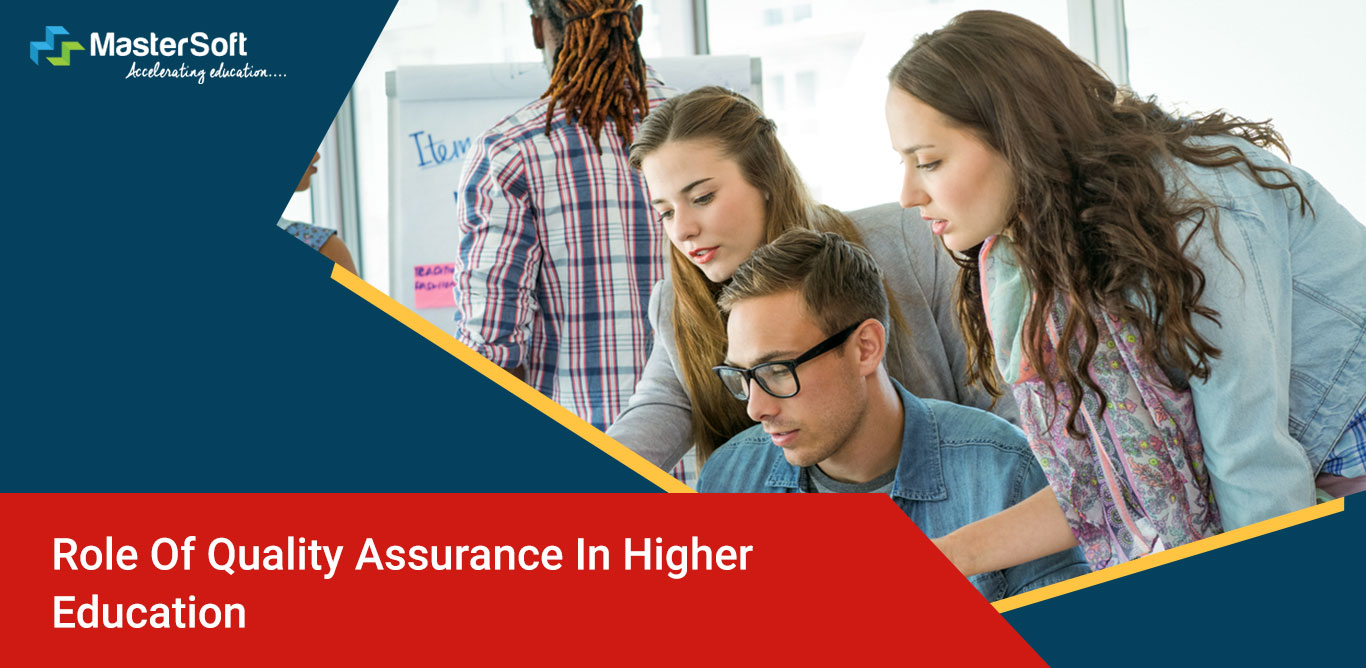 What ensures the efficiency of educational institutes? Who regulates the maintenance of basic standards and procedures in an institute?
According to a recent survey, the gross enrollment ratio in higher education in India surpassed the 27 per cent mark. Moreover, the number of universities increased by 30.5 per cent from the years 2015-16 to 2019-20; similarly, the number of colleges has also increased by 8.4 per cent in the same time period. However, one of the most remarkable shifts that have been noticed is the emphasis on girls' education; the gross enrollment ratio for girls recorded a higher percentage in comparison to boys.
Therefore, with the increasing focus on education, HEIs have to make sure that they meet students' learning demands and keep up with the global educational trends. However, while executing multivarious institutional functions, institutes can at times falter in terms of administration or otherwise. Hence, it is imperative for institutes to have a specific regulating body or committee that could help them maintain quality assurance. Additionally, institutes require timely guidance to facilitate accurate and high-quality educational services to their students.
Who maintains quality assurance in educational institutes?
Schools, colleges and universities fall under the education sector, and it follows specific sets of policies, procedures and guidelines. Also, these guidelines indicate minimum quality and performance requirements for students, teachers, parents, and administrators. Besides, quality assurance in higher education includes:
External quality assurance - It relates to supra-institutional policies and practices that ensure the quality of higher educational institutes and programs.
Internal quality assurance- It relates to the procedures adopted by the educational institutes for continuous improvement throughout the years.
What is the purpose of quality assurance?
In response to the global educational trends in the recent few years, quality assurance has become a mandatory process to enhance learning and teaching. At the same time, it became a crucial process through which institutes built trust among stakeholders.
Written below are some of the key aspects that highlight the role and importance of quality assurance:
Fulfilment of mission and vision
Institutes generally have a set of goals that they aim to fulfil, for instance, achieving academic excellence by emphasising practical aspects of course material. Furthermore, actively participating in productive collaborations with fellow institutes, research facilities, communities etc. At the same time, one of the primary visions is to impart value-based education to the students and to enable them to become contributing members of society. Additionally, institutes need to continually work towards accomplishing learning outcomes and particular visions and missions. Consequently, it helps to create a positive impact during the accreditation process.
Transparent aims and process
Accreditation is a mandatory task that institutes need to complete as it helps them maintain a high standard of operation, which in turn increases public trust in them. However, accreditation is the most common form of external quality assurance as well, for which institutes need to be transparent. For example, they need to be transparent about the information on the benefits that institutions (and their subunits) offer to their students, funders and society.
Similarly, they need to clearly indicate their educational practices, research, knowledge transfer and community engagement. Also, they can use accreditation data management system to streamline all the institutional data easily, making it easier for quality assurance assessors to verify and check everything.
Achievement of standards
One of the critical indicators of high standards of institutes relies on the performance of students and teachers. Also, graduates in all academic fields should be able to demonstrate a set of generalised skills or capabilities. Along with students' academic achievement, institutes must invest in research and development activities, ensuring opportunities to contribute something to society.
Focus on continuous improvement
The traditional educational practices previously relied on annual and half-yearly examinations, which were more of standardised assessments. However, with the aim of improving the learning experience and upgrading the assessment structure, institutes adopted summative and formative assessments. Moreover, the goal is to determine the pace of individual progress of students rather than solely focusing on how much they scored.
Implementation of unique methodologies
Ten to twenty years ago, the kind of pedagogies teachers used in the classroom may or may not work in today's scenario. Especially when the learning needs and demands have changed, institutes and teachers need to work together to keep up with the educational trends. Also, accordingly, they need to sync the learning needs with the outcomes and implement the appropriate methodologies.
The way the teacher uses various tools and strategies in the classroom affects immensely in terms of educational quality.
Integration and relevance of ICT(Information and Communication Technology)
Higher educational institutes would not be able to function efficiently, and neither would they be able to provide dedicated support or services without technology. For example, if an institute is not equipped with appropriate online admission resources, then it would naturally see a decline in its enrollment rate. At the same time, during online classes, if there are continuous glitches, it could hinder the class quality. Therefore, institutes have been integrating ICT with the help of ERP solutions on the campuses; as a result, they can facilitate smooth communication with all stakeholders conveniently.
Emphasis on the overall development of students
A crucial factor of most institutes' set of goals is to strive for the overall development of students, which includes affective, cognitive, and psychomotor domains. Hence, one of the key strategies that they prioritise is the learner-centred approach, wherein teachers would focus on students' development of critical thinking and skill enhancement.
Why you should choose MasterSoft?
MasterSoft is one of the leading software companies in India that has helped many institutes with the accreditation process. Besides, MasterSoft's accreditation software management system helps institutes to streamline and compile all the institutional data conveniently.