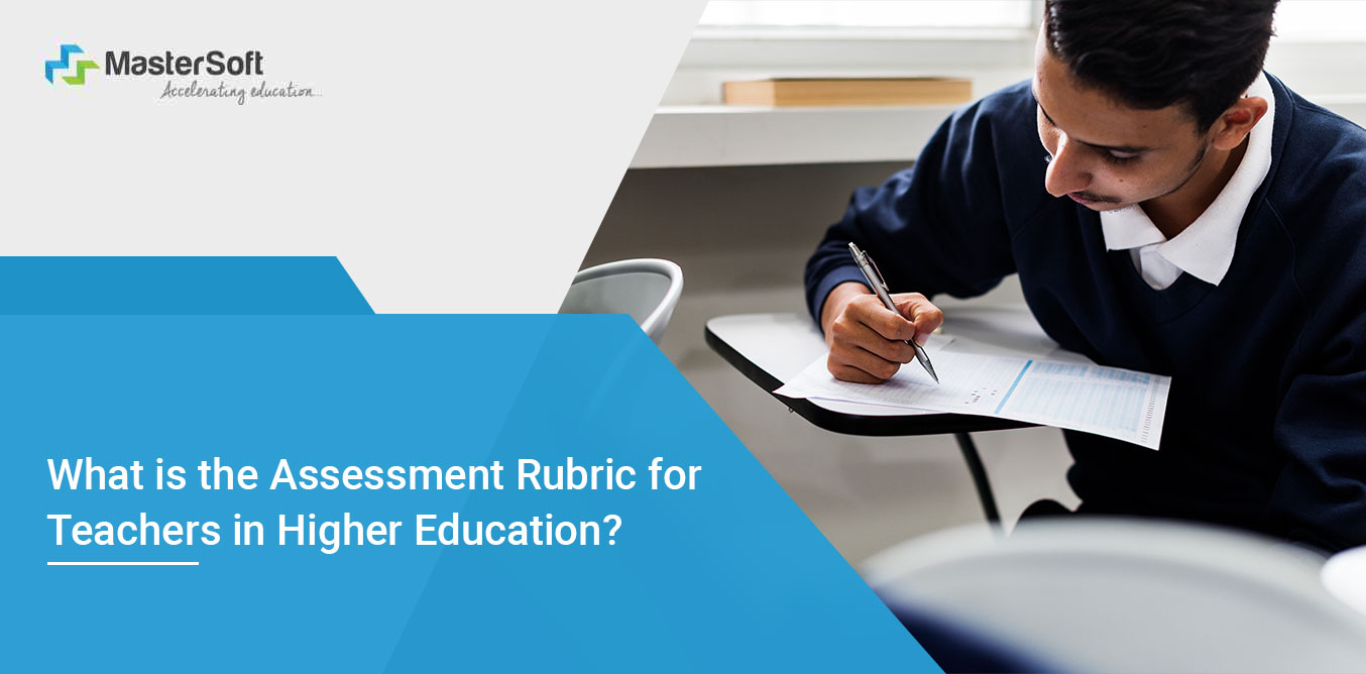 The most crucial aspect of education lies in the medium through which institutes impart it, and teachers and instructional pedagogies are intrinsic to it. But imagine what will happen if there is no particular content that helps the faculty design their lessons or classroom activities? The answer is self-evident; it would be difficult for them to teach effectively.
Moreover, it would lead to a dysfunctional educational environment and inadequate learning; therefore, we have a curriculum and syllabus which provides a necessary structure, enabling teachers to implement lessons in a well-organized way. Also, you may say the same about teacher's self-assessment rubric, which is instrumental in informing teachers regarding their individual performances.
What are Assessment Rubrics for Teachers?
A rubric is a set of criteria that we can use to assess a specific type of work or performance; it highlights the insufficiencies, thereby helping to improve the practices. Likewise, assessment rubrics for teachers aim to guide teachers on the organizational, personal, and institutional attributes affecting their teaching.
It is noteworthy that assessments play a crucial role in gauging students' subject knowledge and core skills, and it aids in teachers' development as well. At the same time, if teachers fail to analyze their in-class methodologies and activities, it will lead to monotony and repetitive lessons. Consequently, they may teach a particular topic in the same way and continue using previous examples and activities regardless of students' responses and performance.
In contrast, the self-assessment rubric for teachers provides teachers with a medium to analyze themselves and the results, allowing them to check the errors in the teaching-learning process. As a result, they figure out the areas in which they need to adopt specific changes; it highlights their strengths and weaknesses. So, the process ultimately encourages them to improve their performance, enabling them to achieve specific academic goals.
Teacher's Self-Assessment Rubrics (TSAR)
The concept or idea behind TSAR stems from addressing vital issues within the instructional approach through self-assessment. Furthermore, it is an effective tool, enabling teachers to introspect about their daily teaching habits and their overall role as a teacher. However, you need to be aware of the six performance standards of TSAR as mentioned below:
Designing Learning Experiences
Knowledge and Understanding of the Subject Matter
Strategies for Facilitating Learning
Interpersonal Relationship
Professional Development
School Development
Besides, individual performance standards include ''performance indicators'' that directly reflect teachers' roles and responsibilities. Also, the administrator evaluates a teacher's performance depending on the continuum varying from "Much effort is needed to reach the expected standard' to 'Beyond the expected standard."
Also, the subdivision in the continuum relies on the teacher's actual performance according to different indicators specified under each performance standard.
The Structure of TSAR
Performance standards are significant for teacher assessment rubrics and refer to areas where teachers execute their responsibilities and tasks. Also, they are clear statements indicating excellent teachers' performance and knowledge in their daily instruction and other inside and outside classroom activities.
On the other hand, performance indicators are particular activities teachers must carry out inside and outside the class. And these activities will be assessed and observed accordingly. Take a look below at the following performance standards aligned with a few instances of performance indicators.

1. Designing Learning Experiences
The teacher designs in-class activities, suitable pedagogical strategies, learning resources and outcomes, and assessments to identify and meet student learning needs. Besides, the performance indicators(PI) would relate to the following:
Teachers use existing knowledge and learners' experiences.
Noting down the learning outcomes during the planning sessions.
Designing activities to encourage learners' participation in the class.
Use of various learning or educational tools and applications to collect, prepare, and integrate teaching and learning material.
Preparing and designing assessment strategies such as peer assessment and rubrics.
2. Knowledge and Understanding of the Subject Matter
Teachers showcase that they understand the curriculum, subject content, and students' developmental needs through accurate learning experiences. Besides, the performance indicators(PI) would relate to the following:
Initially, teachers might require help delivering content in a familiar language, but gradually they will be able to provide authentic content with real-life examples.
They would address conceptual errors, difficulties and misconceptions of learners.
3. Strategies for Facilitating Learning
The teachers utilize tools and applications such as ERP solutions to employ various student-centric methods and enhance the learning experience. Also, they employ unique methodologies, including innovative teaching-learning strategies to guide students accordingly.
Also, they establish smooth communication and feedback systems to understand their learning needs and specific issues. Simultaneously, they collect, examine, and use relevant information to assess students' academic progress and provide appropriate feedback to the learners.
4. Interpersonal Relationship
Teachers invest time and effort to create interpersonal relationships with students, colleagues and other stakeholders. For instance, apart from providing timely feedback, they acknowledge students' performance and guide them appropriately. Also, they provide necessary support and encouragement, creating a friendly environment.
Furthermore, they take the initiative to create a strong teachers' network, helping to facilitate faculty's professional development. Likewise, they help organize events and activities specifically for parents and community members.
5. Professional Development
Teachers maintain a code of conduct, including professional ethics, and ensure the efficiency of instructional modules and methods. Besides, they work towards advancing subject knowledge and allied areas through self-learning, for example, through reference books, online courses, distance programs, etc.
Furthermore, they actively participate in in-service education programs whenever deputed, Seek opportunities for professional learning programs and actively participate. Also, they conduct or participate in ICT skills and digital literacy programs that provide relevant information regarding online assessment.
6. School or Institute Development
They organize and participate in any school or institute management committee and organize different curricular activities and organize them accordingly. Discharge duties of various committees responsibly and take the initiative for organizing activities for those committees.
Why do Teachers Use Self-Assessment Rubrics?
Teachers use teacher assessment rubrics because it helps:
Identify the challenges and strengths of teachers.
Employ reflective and effective practices in teaching-learning.
Improves teachers' proficiency in organizing the classroom and extra-curricular activities.
Provides necessary support and motivation to teachers and helps to develop innovative practices to enhance their capabilities.
Ensures consistent growth through self-assessment techniques.
It helps to improve learning habits and students' performances.
In Conclusion
Students' accomplishment and fulfillment of learning outcomes depend as much on their hard work as on the teachers' instructional methods. Therefore, teachers must reflect on the approach they use inside and outside the classroom. And a teacher's self-assessment rubric is an appropriate tool that helps to gain insight into their own performance.