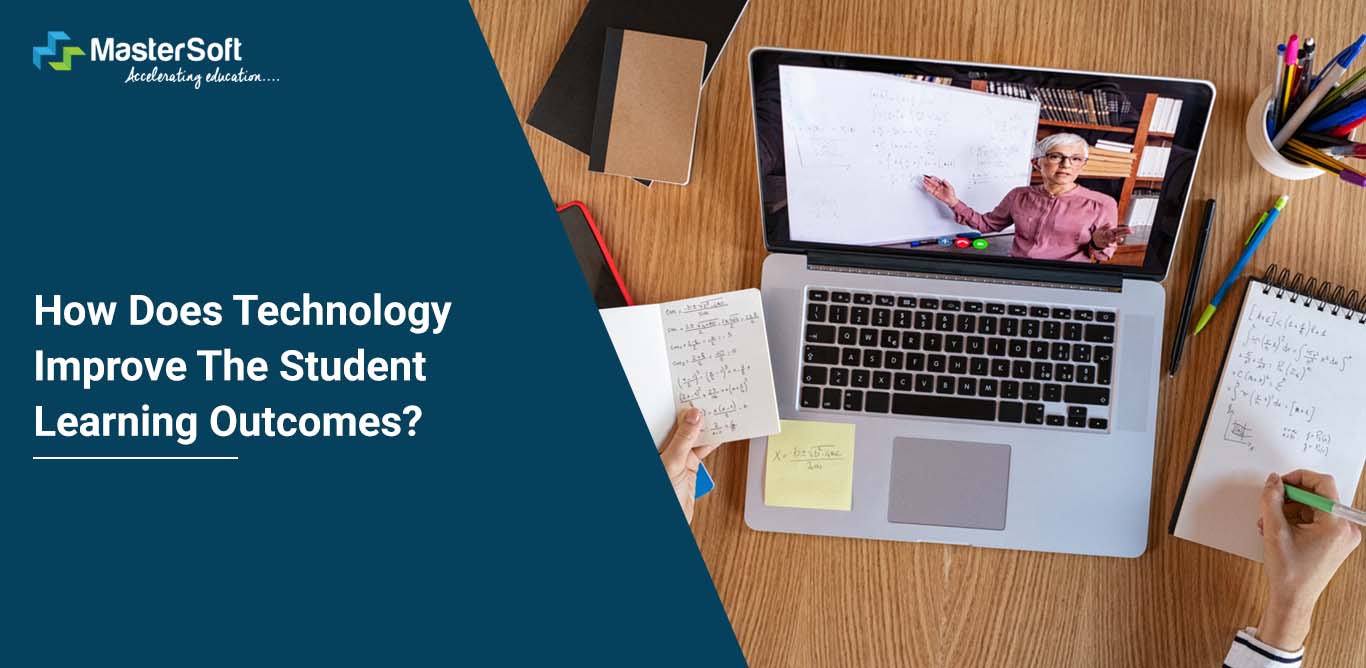 Technology has become an indispensable part of people's lives as it helps to execute a simple or complicated task easily. Hence, the education sector, which had already been integrating automation for the past decade, became completely dependent on the digital system for carrying out classes. In fact, the past two years are a testament to the fact that technology is a reliable medium that facilitates some of the key operations like education, access to timely information, communication, etc.
Over the years, schools and colleges incorporated systems such as ERP solutions which helped to streamline online learning. As a result, students and teachers are able to connect conveniently without any technical hassle; hence the students are able to follow through with the teacher's instructions. Also, teachers employ various tools that help to boost the classroom learning experience; they do not merely limit themselves to blackboard teaching and lectures.
Let us take a look at some of the ways how technology improved student learning:
Increased student engagement
As per the traditional teaching methods, which usually include elaborate explanations of topics verbally and occasionally using the blackboard. Out of all the students in the classroom, some of them may not focus in the class due to a lack of interest, while some others simply can't concentrate due to a short attention span. Therefore, they miss out on understanding the critical topics, so they fail to answer correctly when the teachers ask them questions.
However, by using different methodologies with the help of technology, teachers can create a dynamic learning environment. For instance, they can use the gamification technique, wherein they use a variety of online games to create fun learning activities, such as virtual trivia, Pictionary, word association games, etc. Education-based games are an interesting way to engage students in learning.
Similarly, the teachers use online quizzes, which are very helpful in keeping track of students' understanding of the core topics and significant lessons. Moreover, many education software has features that enable us to create interactive quizzes, in which students can participate through classroom webpage.
Restructuring teaching methodologies
If the students were to improve their academic performance, the teachers had to develop their lesson delivery system. Therefore, they developed innovative strategies and a pedagogy that would serve to promote high-quality learning and, in effect, help students accomplish learning outcomes. Hence, they implemented student-oriented teaching approaches that encouraged learners to brainstorm, explore their thoughts and opinions, work on assignments and tasks, etc.
As opposed to before, active learning became a cornerstone for the high education system with the help of restructured learning system. Furthermore, they promoted unique learning methods like :
Flipped learning - An instructional methodology wherein students invest their time and effort to complete readings and studying at home while working on live problem-solving in the present.
Microlearning- A teaching methodology wherein the teacher delivers the lesson or explains a complex topic in small learning units. Also, the teachers use the method to simplify the learning process to help learners attain specific learning outcomes. '
Blended learning - Blended learning is perhaps one of the most commonly used educational approaches that teachers use. The method entails teachers combining digital learning tools with traditional teaching( face-to-face teaching).
Assessing student learning
One of the biggest issues that parents often complain about is how their children fail to keep up with the class due to inadequate attention from the teachers. However, it is vital to understand that it is difficult for teachers to determine each student's progress individually. Moreover, half-yearly exams are insufficient for understanding their understanding level; exam marks should not be the only criteria to judge a student's capability.
Therefore, teachers carry out a continuous evaluation of students which is also one of the fundamental components of outcome-based education. It helps to assess the learning needs and abilities of students, due to which the teachers get a clear picture of the areas where the learners need to improve. Similarly, the learners gain helpful insight into their strengths and weaknesses which ultimately contributes to better student-teacher collaboration.
The teachers have understood that tests are only a medium through which they can cherry-pick the ''so-called'' best students, however, that would be unfair discrimination against the rest of the. Furthermore, learning goes beyond academics; institutes have been focusing on wholesome development including performance in scholastic and co-scholastic areas. Therefore, institutes have been encouraging activities through different web-based communication tools that promote interpersonal interaction between students and teachers.
Learning Outcomes: Types, Benefits, And Examples Of Learning Outcomes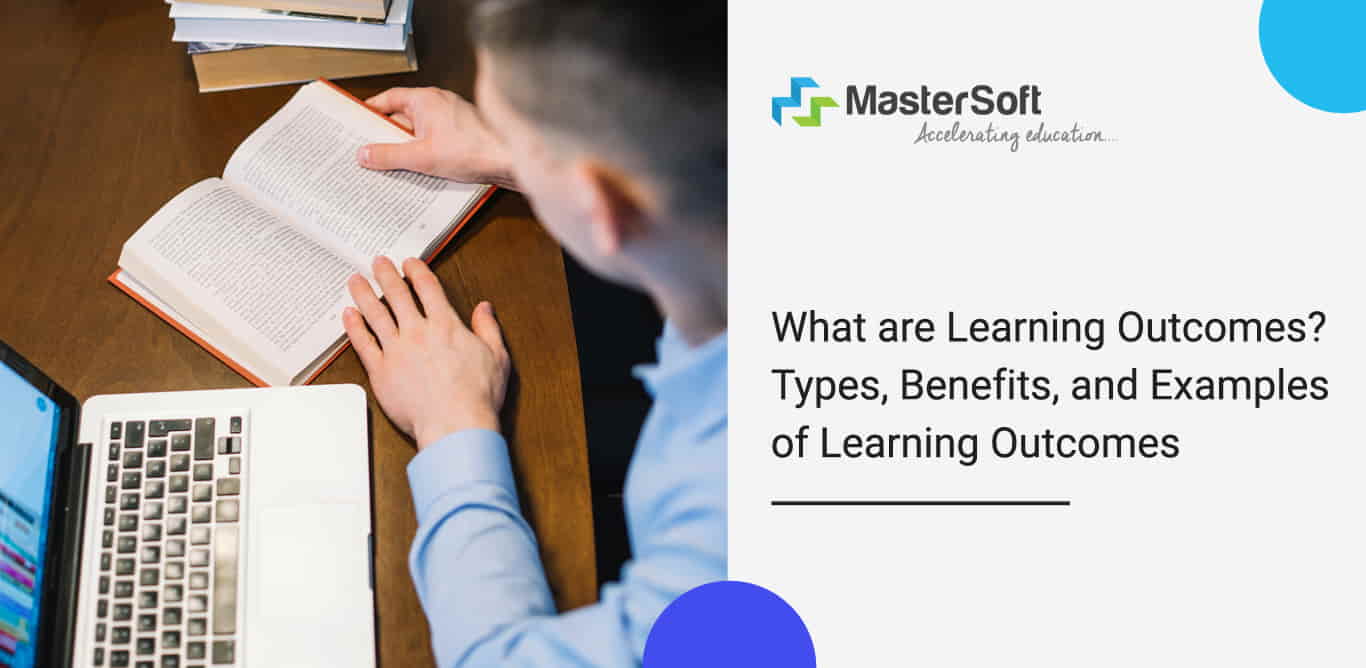 Fostering skills with learning outcomes
The combination of unique methodologies, relevant course content, and emphasis on practical knowledge helped to create better learning habits. Instead of following the age-old method of rote memorisation students take interest in the learning process. Moreover, the teachers implement various kinds of activities through cloud-enabled tools :
Group discussions - Teachers can conduct group discussions in traditional offline classes as well as in online classes. For instance, they post a topic or question in a school or class online forum or email discussion list and divide the class into groups of five to six. Consequently, group discussions help to improve communication skills and confidence levels.
Projects and presentations - While working to prepare a project or presentation the group members are required to collaborate efficiently among their group members. So, it helps to improve their social skills, makes them aware of differing opinions and express their point of view.
Therefore, while taking part in such varied activities, students accomplish vital learning outcomes and develop crucial skills which would be essential in the future. Also, while engaging in curricular and co-curricular activities, students can evaluate their thinking ability, polish their listening skills and learn about their own shortcomings.
Better retention of knowledge
HEIs have transformed the education system by integrating technology as it helped to broaden the horizon of traditional learning patterns. For instance, the students feel intrinsically motivated to focus on the class; the teachers do not conduct classes that feel tedious due to teaching unnecessarily vast content. On the contrary, they aim at teaching the basic fundamentals of the core and other subjects through innovative strategies.
Consequently, the students are able to retain knowledge for a longer period of time as they understand how to apply them in practicality. Also, the teachers use real-life examples to help relate the content with the potential situation.
In conclusion
Technology is a significant part of the modern education system as the institutes have been implementing it in most of their classes. Moreover, they use tools to facilitate smooth communication between the students and help them achieve learning outcomes.
Integrated with Next-level Technology for a Seamless Online Teaching-Learning Experience! MasterSoft Provides You with an ALL-in-One "E-learning" Platform!
Mobile: 08448010216
Email: janki.somani@iitms.co.in