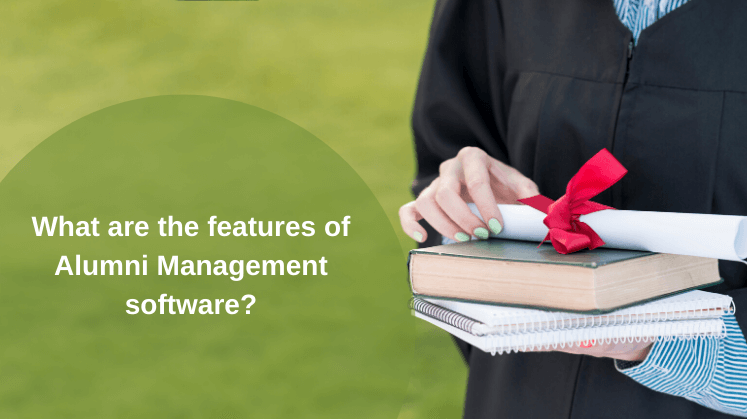 "You know class- David was the best student of that batch. He never missed any of my lectures…"
As a faculty, you might have memories of old students. Some who excelled in your class, some who were naughty, and some who bunked your classes religiously and left no stone unturned in troubling you! It's quite legit if your present students wonder where they are. What they might be doing in their career?
Don't have an answer?
That's disappointing!
Today, I am going to talk about Education ERP software with the alumni management system that can help you in managing the data of your alumni batches. Its features are not just limited to student data management, there's so much more in the kitty!
Want to explore? Let's get started!
Here is the list of top features that Alumni Management Software possesses…
Jobs Board:
Not every student is as sharp as "David"! Some students might not have got a good job opportunity at the time they were studying. Even after their studies get completed & they leave college, it's your responsibility to help them build a career.
You can accomplish it easily by connecting your alumni batch with the recruiters. College alumni management software gives you the provision to store & save the information of thousands of alumni students. You can refer the students to recruiters directly by forwarding their personal & academic info. This way, you'll not just help the students grow financially but build a strong bond with them forever!
Mailing List Management:
As discussed in the first point, you can create a bridge that connects alumni with the recruiters. Sending their details to the recruiting manager is perfectly fine, but in some cases, if the recruiters ask the college faculty to invite these students for the recruitment drive, they would need to mail each of them.
Pulling out a long list of yesteryear's students and inviting them ain't an easy task! Time, effort, and resources – Educators need to manage them all precisely. Here, alumni software integrated with mailing list management can be the best bet! It enables the faculty to fetch out the student data – batch-wise, year-wise, and section-wise & provides the flexibility to shoot mails at a go in just a few clicks!
Alumni Member Portal:
The alumni member portal is a dedicated online portal designed for nurturing the bond between students of yesteryear batches. The platform helps students to catch up with their batch members and stay abreast of the ongoing activities of the college by subscribing to newsletters. In addition to this, they can even request the details of their friends and batch mates to the college authorities via the platform. This portal maximizes the alumni engagement by reaching out to them seamlessly.
Online Forum for Students :
Good news for students who seek the guidance of their seniors! With an alumni management system integrated with campus mangament system, students get an exclusive opportunity to collaborate with the alumni batch! As a student, you can ask career-related queries to your seniors; you can even request them to provide you their notes. The online forum is a great way to initiate healthy discussions & achieve a positive learning experience.
Fundraising Management:
As an educator, you get a chance to leverage funds from the industry experts, who were your students at one point in time! You can conduct, streamline, and manage fundraising events by sending out a digital invitation to your students. With the help of a secured payment gateway & inbuilt dashboard, you can track the number of entries and collect the payments done by them.
In a nutshell, building strong connections can cultivate mutual respect, trust, and growth. If you value & grow your bond with alumni students, the relationship can bloom into something truly beautiful & authentic, and in the long run, can prove to be mutually beneficial! You can initiate the first step by adopting alumni management ERP software!
Read More: Why Alumni Management Software Is Becoming A Necessity?
For more details about online alumni management software, or to schedule a FREE demo for understanding how it works, get in touch with us today!