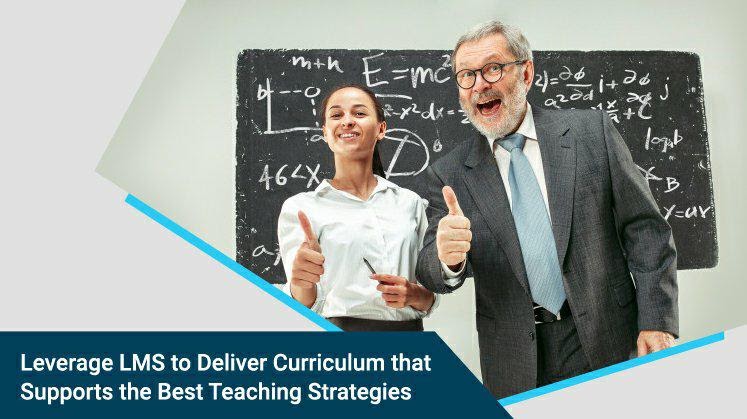 "I hear and I forget. I see and I remember. I do and I understand," once said Confucius.
If you relate this quote to online education – the one designed to offer interactive video sessions, vast e-content for self-study, and online assessments & tests to help students build up a strong academic portfolio, you'll understand exactly the crux of the aforementioned quote.
Since e-learning classes are the new "normal", I am assuming that most of you have become familiar with learning management systems and e-learning tools.
Those who are new can read my previous blog on learning management systems to get a detailed idea about what it is and how it is playing the role of catalyst in maximizing students' learning outcomes!
This blog is exclusively drafted to address the concerns of faculties & educators like you who are using LMS and aim to explore the best teaching strategies by customizing the curriculum.
Here's how you can do it…
1. Understand & Brainstorm
The first step to customization is to understand the "new" demands of students studying in the digital ecosystem.
If you skip this step, you won't get the student learning outcomes you're wishing for!
Therefore, even if it requires hustle and a lot of brainstorming, have some patience. Invest your time in figuring out how the edTech has impacted the overall teaching-learning process. Try to evaluate where you stand at present in terms of efficiency, productivity, and outcomes. The following questions will be helpful-
Are you able to maintain the best results with LMS so far?
Have you noticed a sudden downfall in learning outcomes since its implementation?
Is your current curriculum relevant to the new educational trends?
Are you using the same teaching strategies?
The student curriculum is like the pillar that can either strengthen your teaching service or collapse the structure.
Therefore, make sure you brainstorm a lot in the beginning.
2. Utilize the AI-powered Analytics Dashboards
The inbuilt AI-powered analytics dashboards in the school ERP software can be the best means to work with a calculative approach.
Analytics dashboards can enable you to simplify the academic strengths of students by giving out information such as student behavior during online classes, skills development, most skipped lessons, best-performing students, their subjects, and a lot more.
With all the calculations, you can proceed with designing a student curriculum that enhances that skills as well as the academic quotient.
3. Be Ready to Face the Failure & Redesign Again
Of course, you need to sink in the fact that you may get the opposite results.
Yes, it may happen that your curriculum won't work. Reasons could be many.
If you see that even after a particular interval of time you are not getting expected results, it's time to switch to a new plan.
Here, permutation & combination is the ninja technique!
You will have to redesign until you understand what works. Regular online assessments and tests can save a lot of your time by helping you understand whether the students are learning anything or sitting idle in the online classes!
4. Have a Close Eye on Curriculum of Top Institutions
Don't get me wrong.
I am not saying to copy blindly what the top-notch institutions are doing!
But just to maintain a tab on whether you are following the latest educational trends, you must keep a close eye on big names in the market. It will surely be beneficial whenever you face any problem with curriculum customization.
5. Feedback from Students
Last but not least, I would suggest you ask your students whether they are enjoying their edTech-integrated learning journey. You can have discussions regarding the e-content and even think about its customization once you are sorted with the curriculum.
As learning management systems give you the provision to upload e-content, make sure you upload – relevant, customized, and detailed e-content to multiply the best student learning outcomes.
To Sum Up
The teaching strategies that gave you outstanding results in the traditional classroom setup may not work now. When we speak of learning management systems, "Customization has become the king!"
Be it the curriculum or the features of LMS, you need to have fully customized tools to reap the best benefits during online teaching-learning sessions.
Let's get connected over a virtual call to discuss how your institutions can achieve goals with the school ERP software & online assessment tools.