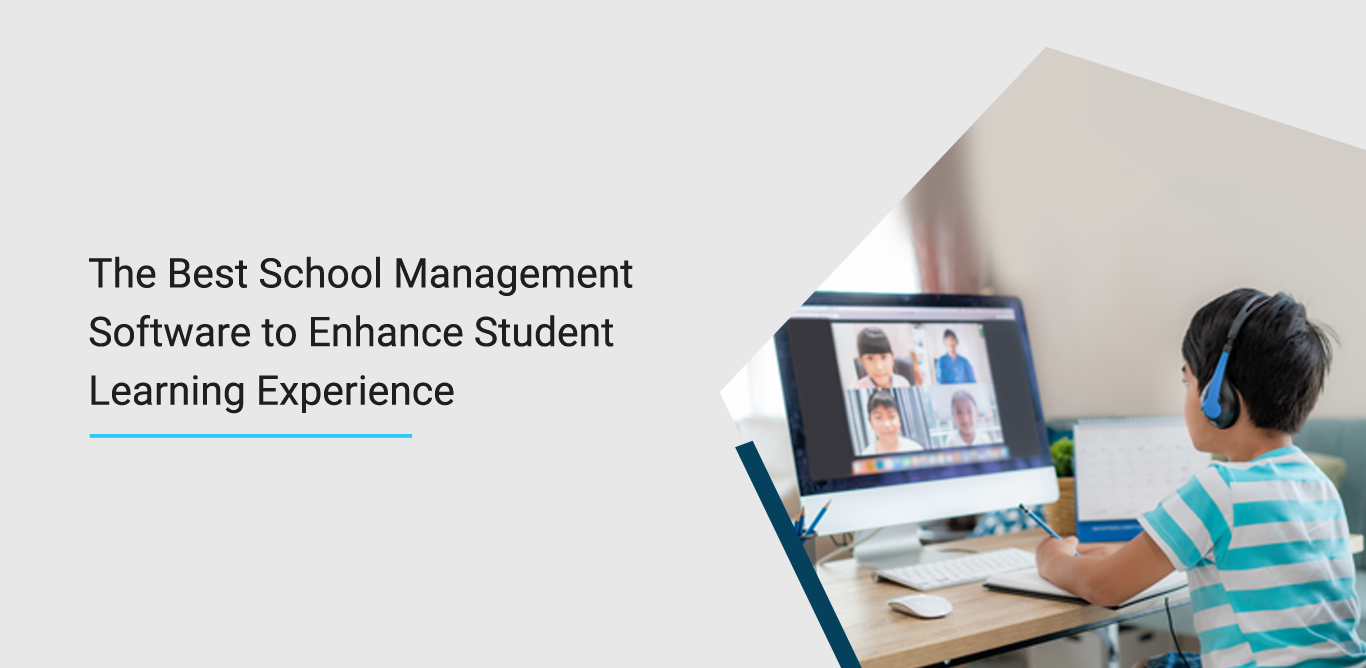 Most school educators started thinking about digitalization only after realizing how things can change overnight. As per a recent report of UNICEF – "More than 90% of the countries have adopted remote teaching-learning policies."
This time the reason is – pandemic.
No one knows what will happen the next time.
It clearly indicates that institutions that won't adhere to the best teaching-learning practices are going to lose 1000s of potential students. The statistics may go even higher.
Taking care of student experience right from this point in time is the best way to create a positive impact and enhance the students learning experience – today, tomorrow, and upcoming years!
School Management System: Discovering its Potential
Let's begin with some basic yet imperative queries that can help you understand the importance of school ERP online software.
"Are students satisfied with the admission process & teaching services of school?"
"Do they feel they're in the right institution?"
"Are you taking care of improving their academic performance?"
Questions like this might leave you wondering how you can enhance the student learning experience right from the day they apply for admissions in your campus. The answer is – school management system!
A school management system is an automation tool that stores, compiles, analyzes all the institutional data at a centralized location & streamlines all the work-related activities of the institution to provide the best student learning outcomes, high productivity of faculty, and ultimately the ROI!
As a faculty, you get the provision to track, measure, and map students' performance at every step. Implementing the best school management software integrated with the following features will surely help you create a worthwhile journey for students till the time they get graduated and even beyond when they become your alumni.
#1: Online Registration Module to Simplify Pre-Admission Process
The pre-admission process is the most underrated phenomenon when it comes to schools.
While most educators focus on the student enrollment & administrative part, they often overlook the initial process wherein they get leads via student enquiries & online school admission process.
Deploying ERP school software with an online application portal that offers a reliable, fast, and convenient online platform to students who want to join the institution may work wonders. With the help of an enquiry and application registration portal, the faculty can quickly get in touch with the students via emails or phone and address their concerns.
Always remember – the first impression is the last impression!
Initiating such a thoughtful process may help you reap great rewards.
#2: Online Admission System to Pave a Smooth Way
As soon as you receive hundreds or thousands of student applications, it's of utmost importance to respond to them.
No student would appreciate delays in their admission process. Now that the process of admissions has gone digital, you must integrate an online admission system in your school ERP to gain maximum results. You can define your institution's eligibility criteria and filter out students who deserve a place in your school based on their merit.
In this way, the process of selection & rejection of applicants can be finished at the earliest by generating merit lists.
#3: Online Fees Management with 100% Security
When you have the final list of students, the next & most important step toward admission is school fees payment & collection. In this case also, an online ERP can minimize the hassles and maximize the students benefits by saving their – countless hours & efforts.
You can generate ID cards for final students via the ERP solution software and help them complete their fees payment process with the integration of secured fees management software.
Thus, the long operational process of fees collection & payment need not be tricky.
A cloud based student fees management system embedded with your school ERP campus software can suffice.
#4: Timetable Management & Tracking
Faculty members often waste their time in creating timetables for various sections.
I haven't heard of any institution that has made a 100% accurate timetable manually. That's just not possible unless the faculty is an AI-Robot!
Clashes of timings & faculty allotment are the primary concern when it comes to timetable management, right?
The surprise element of using an edTech tool like timetable management software is that – errors and clashes of timetable can be eliminated!
Yes! It allows faculty to prepare timetables as per the number of students, availability of time slots & faculty. Thus, the students don't need to face any hassles while attending their classes.
#5: Mobile App for Teaching-Learning Sessions, Assignments & Exams
ERP school software integrated with mobile apps is the best gift you can give to your students!
As a faculty – you get to decide the curriculum, the format of presentation of e-content, preparing the daily assignments, questionnaire for students to enhance their thinking ability & skills, and much more.
You get to have a control over all the daily classroom activities and even conduct online exams from time-to-time. Be it unit tests, short quizzes, descriptive tests, or MCQs – you can conduct, and monitor students with proctoring technology integrated with an online exam system.
These facilities will help your students prepare well in advance and enable them to enjoy the boring video lectures.
#6: AI-powered Dashboards for Detailed Analysis
The ultimate goal of students is to gain academic knowledge as well as improve their skills that would help them build a solid foundation to their career.
The AI-powered dashboard feature of ERP solution software offers the exact benefits!
The analytics representation of students' data such as – the subjects in which students have excelled, weak academic areas, students' skill development – based on questions attempted by students (BLOOM'S TAXONOMY Concept) –can help teachers track the student performance and improve it gradually by applying the best online teaching-learning strategies.
To multiply the advantages, an online communication platform can again be integrated that would help teachers deliver feedback to students in real-time.
To Sum Up
As I encircled the multitude of benefits, an ERP software India can be a boon to institutions!
Therefore, institutions must invest in a software – smartly and look forward to adapting digitalization culture before it gets too late.
Need more information on School ERP in India?
Let's connect over a virtual call today!