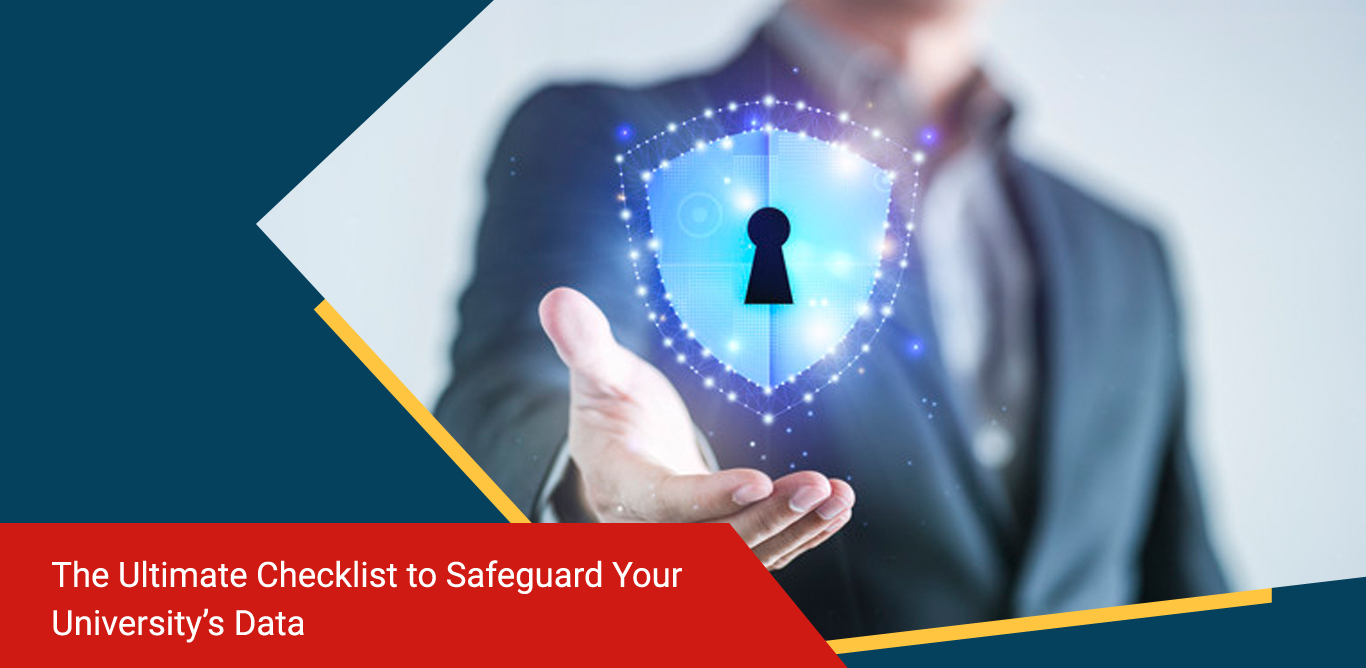 "You can have data without information, but you cannot have information without data." – Daniel Keys Moran
In this data-driven world, data holds an important place. Right from backing up the decision-making process, to maintaining a smooth workflow in the organization, data plays a key role.
It wouldn't be wrong to say that error-less data is the heart of every institution.
"Students, faculty, alumni Students, administrators, and campus staff..."
– If you are a part of the university – you ought to protect the data of all these stakeholders. There's no way to unleash the path of success without keeping a tab on the university's data.
Therefore, while choosing university ERP software, please make sure you go through the following checklist and safeguard the university's data.
#1: Reputed University ERP Vendor
There are ERP vendors that promise '100' but deliver – '10'!
You must avoid such vendors at every cost. ERP implementation must be a carefully planned step. Do research as much as you can. Get in touch with universities & campuses that use edTech. Understand the pros and cons of implementing it and then decide your vendor.
Whether you require university management software for general administration or for streamlining teaching-learning processes, you must associate with the best educational ERP provider.
#2: Secure Cloud Collaboration
There are majorly two categories of university management systems - On-premises educational ERPs and cloud-based educational ERPs.
You must choose the later one to get in sync with your vision & mission.
The reason is simple. It will cost you a handsome amount of money to deploy quality ERP software initially. However, once you have secure cloud-based software for the university, it will be a huge advantage in terms of finance & performance in the long run.
Being a cloud-based solution, the ERP gets updated automatically. You don't need to invest even a single penny for upgrading your system from time-to-time!
Plus you get the latest version! Win-win situation!
#3: Data Access & Sharing
As a university administrator, cloud collaboration gives you the freedom to control data sharing by providing login-Ids to users. You can limit the data as per the hierarchy or designation of staff, leaving no stone unturned to lose the data!
Also, the data is encrypted while it is transferred or received over the cloud network. Thus, the possibility of data theft & hacking gets dissolved.
#4: Proctored University Examination Management System
You know, online examinations have become a hot topic of debate among educators these days. The point of concern is whether the online university examination management system is a good idea or traditional examination management was good. Well, the answer depends on the type of edTech tool you use!
If the university ERP software is integrated with exam proctoring solutions then there's no chance the kids will cheat or do any malpractice. The proctoring technology offers faculty the provision to monitor exams and track the behavior of students as they write the exams.
#5: Check-points Before the Implementation
Last but not least, do check all the safety & security features of your university management system. Sometimes, the software may not work properly after implementation. So, it's always safe to check everything and take trial tests especially for checking data transfer & fees management before giving the software final go!
To Sum Up
Cloud-based university management software implementation can be the turning point for your university! Make sure you pay attention to every point written in this ultimate checklist. I bet it will help you safeguard your university's data by eradicating complexities and help you reach your goals seamlessly.
Need more information on educational ERP software? Get in touch with us right away!