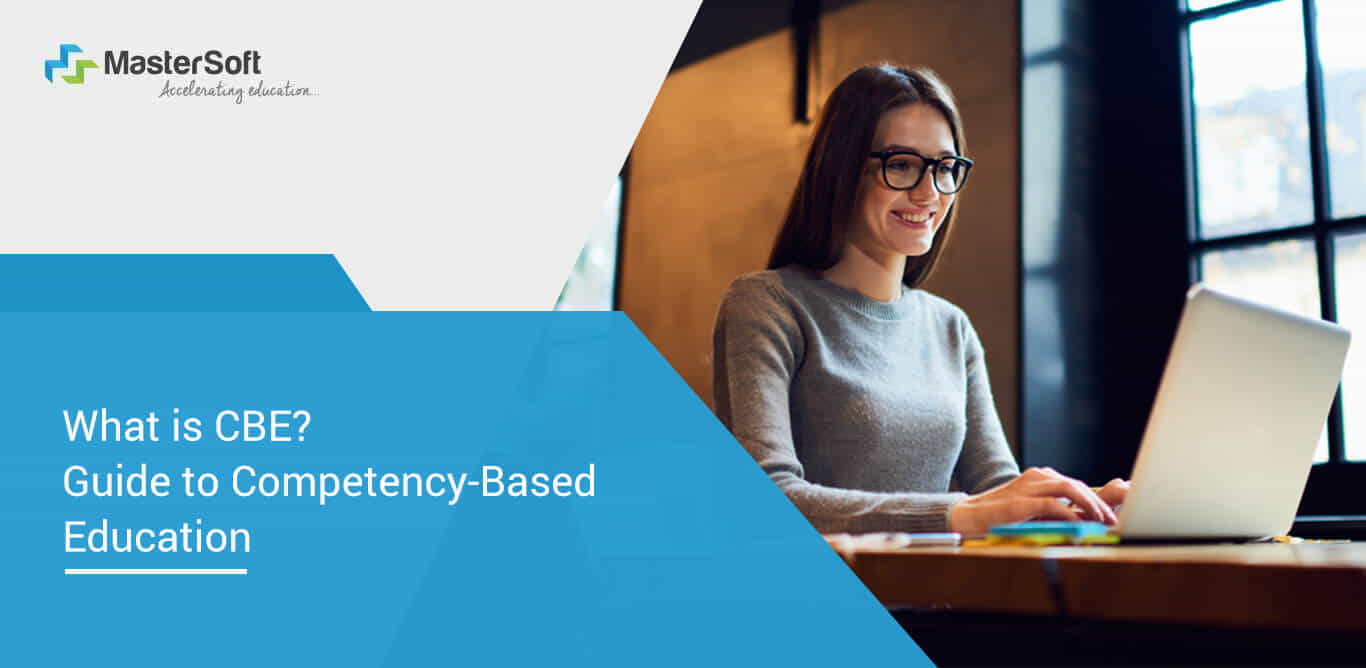 "The faculty and students share ownership of the learning outcomes; the students assume responsibility for their learning, and the faculty assumes responsibility for providing appropriate resources for that learning." ― Tina Goodyear
There's a famous adage – "Books are our best friends."
When it comes to the major goals of any educational institution, maximizing the – "Student Learning Outcomes" is on priority.
However, the outcomes are dependent on a lot of factors.
The primary factor is – the quality of education!
So, to enhance students' outcomes and help them to develop skills, it's mandatory for the institutions to continuously evaluate their teaching-learning strategies, modify the content, and deliver competency-based education!
As an educator, if you want complete information on what is CBE, this blog will serve you as a complete guide.
Let's first understand the concept of competency-based education and how competency-based education software can help you in achieving the best learning outcomes for your institution.
What is CBE or Competency-based Education?
Competency-based education or CBE is a student-centric approach that promotes self-paced learning & students' skill development.
This unique approach is outcome-based and enables educators to help students develop knowledge, values, and become lifelong learners even after the attainment of their degree.
Therefore, the definition of CBE in simple words would be an educational model that prioritizes the overall development of students.
What is the Need for CBE Education?
The traditional way of learning can't stand the needs of today's students.
The theoretical knowledge may help students understand any concept. But in the real world, they need to have a "go-getter" attitude; sharp mindset, and skills or competencies that can help them achieve their goals.
The industries demand brilliant students that can stand out in the crowd, be an asset for their organization, and deliver "nothing but the best".
In a nutshell, competency-based programs help in-
Prepare students for future
Meeting the needs & standards of various diverse organizations
Increase employability ratio
Outcome-Based Education (OBE) V/S Competency-Based Education (CBE)
As CBE education surpasses the traditional method of teaching-learning and focuses on outcomes, its nature is quite similar to outcome-based education (OBE).
However, the main factors that depict the difference between OBE Vs Competency-Based Education (CBE) are –
Developing Competency
The students are encouraged to develop logical thinking rather than mugging up the theoretical knowledge.
Skills-Based Assessments
The assessments are designed to measure the skills of students. It can be achieved with competency-based tools.
Fair Mindset
The students that learn by the CBE method are encouraged to have a fair mindset and perform their work with ethical means.
Life-Long Learner
A fair attitude & logical thinking helps students overcome any problem later in their life and not just restricted to a career.
Various Faculty
Various faculties like Healthcare, Nursing, etc can reap the benefits of CBE-based learning.
Let's now move on to the benefits of competency-based education to clearly understand why it is being considered as an excellent educational approach worldwide.
What are the Best Benefits of Competency-based Education?
I have already explained some of the key benefits of CBE while comparing the OBE system with CBE. However, the benefits are numerous. The following list depicts the best benefits of competency-based education.
#1: Flexible Self-paced Learning
In traditional educational methods, students need to learn as per their schedule & timetable set by the teachers.
This is not the case with the CBE!
The CBE education enables students to learn at their own pace & thus provides better flexibility of education. Being a teacher, you can define various competencies before the beginning of the session & then track students' progress throughout.
#2: Practical Experience
No theoretical knowledge!
CBE approach totally focuses on providing practical & logical solutions to students. It helps them understand real-world problems & then develop a mindset to solve them.
You can define various assessments & curriculum patterns to serve the purpose.
This is one of the best benefits of competency-based education!
LMS software integrated with e-learning facilities, e-content and interactive assessments can simplify your journey.
#3: Personalized Teaching-learning
As a teacher, you can track students' progress with the help of competency-based education software.
Right from the students' best areas to their weaknesses & skills progress; you can get an in-depth overview of everything on a single dashboard.
You can keep a tab on competencies and help students attain the next level with personalized training.
#4: Clear Communication with Mentors
Depending on the level of students' outcomes, you can assign them various mentors that can take care of different competencies.
For instance, you can assign a teacher that will take care of 40-50 students and mentor them throughout their learning journey. It will further help students to clearly communicate their difficulties and make progress.
#5: Global Edge to Careers
The competency-based education advocates the skills-upgrading that in return would help them gain a leading edge in their careers on a global platform.
Thus, the CBE helps in creating the best employability opportunities for your students.
Competency-Based Education Software for Hassle-free Journey
The journey of CBE education can be streamlined & simplified with the help of educational ERP software that could track & manage the students learning outcomes. As an educator, you must opt for software that effectively integrates the concept of CBE.
It will save your efforts & time to a great extent while ensuring the best educational practices.
Be it the task of generating precisely accurate students' performance reports or managing their records, CBE software is all you need!
Do reach out to our team of ERP experts to know more about educational ERP software!