Outcome Based Education System Software
University ERP Modules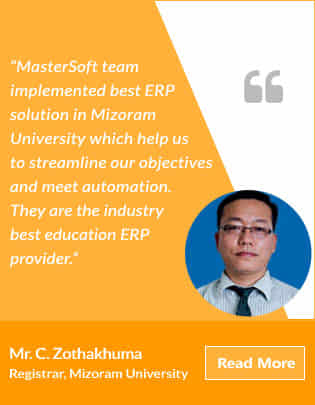 Outcome based education software delivers operational ease to use the educational theory of outcome based education. This educational theory focuses on integral wholesome parts or sections of study. The theory has been practised in many countries and cities globally. Student find joy and fulfillment after completion of each section of study as Outcome Based Education function around goals and rewards.
Outcome based education is not limited to sections of study but also classes, opportunities, assessments and the like.
Teachers become mentors who guide and facilitate the process of study of any given subject at the university. Outcome Based Education System efficiently plans and measures education outcomes for courses offered at the university. At the same time the OBE software by improves teaching efficiency and reducing assessment workload.

Outcome Based Education Software Administer :
Teaching plans and courses for students.

Define outcomes and goals to be offered to students.

Strategize duration, organize study material and timely chart out assessment schedules.