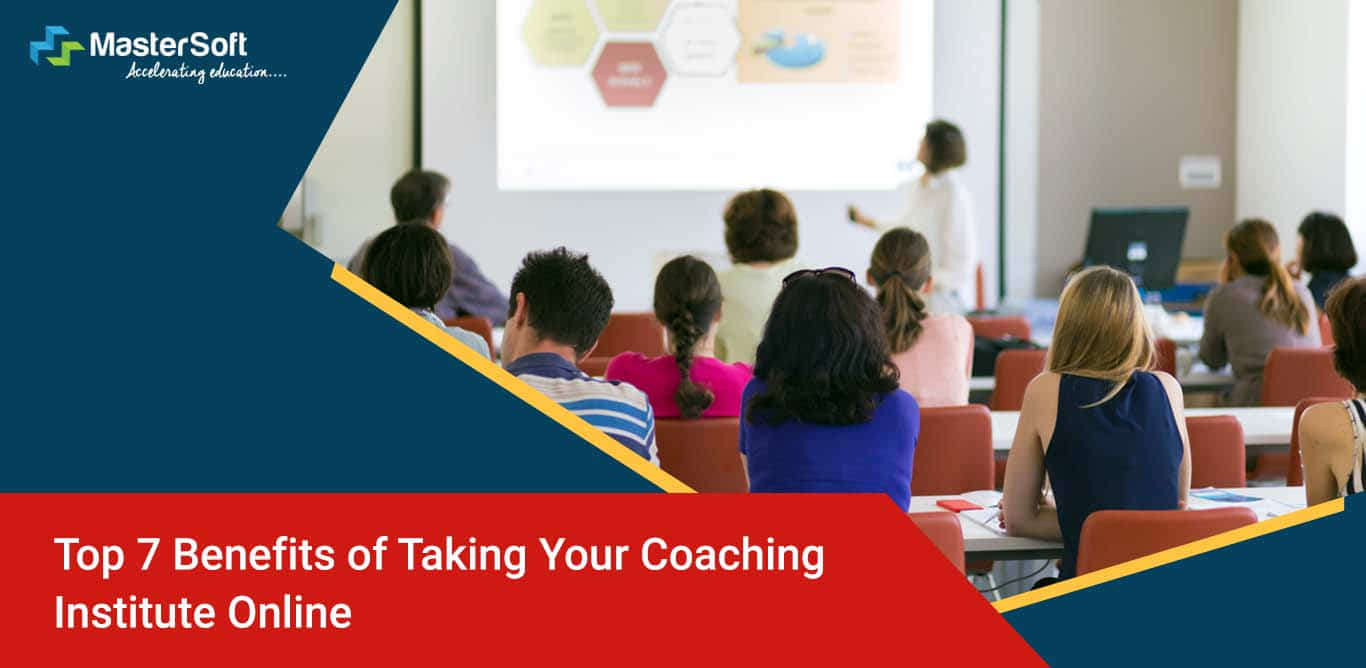 Coaching centers have always proven to be reliable when it comes to providing -"additional guidance" and "support" to the learners.
Some students join coaching centers to prepare for competitive examinations, others for further studies hence it is not a hidden fact that the coaching industry has always been booming.
But the advancement of technology has propelled the industry to go through a digital transformation due to which many learners can avail online coaching.
More importantly in response to the ongoing pandemic crisis when all the schools and colleges shut down, the demand for coaching centers increased furthermore.
Benefits of Online Coaching Institute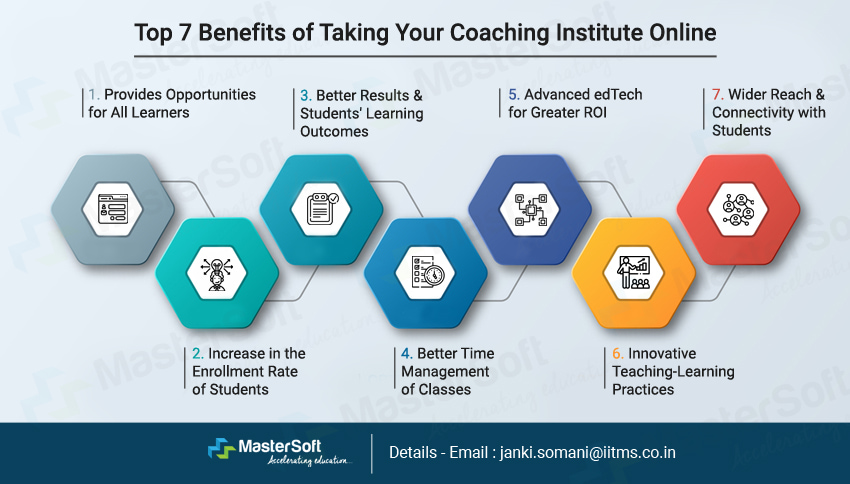 Let's understand the advantages of online coaching that you may reap and boost your institution's reputation.
#1: Provides Opportunities for All Learners
Have you come across such students who are working to support their families but at the same time want to pursue higher studies?
How about those who are unable to travel far?
There are many youngsters and students who just after graduation start their career doing jobs in varied industries. Some do it because they have to look after their family while others want to be self-dependent.
Despite their duties and responsibilities they do not want to stop their education and to pursue further studies, they look for alternate options.
You must be aware of those students as well who shift to a few specific metropolitan cities which are a hub of coaching centers that provide training and preparatory classes.
Students who are unable to travel far distances or shift temporarily to these cities often face challenges as to how to seek excellent guidance.
In both of these cases, if your coaching center provides online classes can be immensely helpful, as with the help of their e-learning modules you can provide lessons and resources similar to offline classes.
#2: Increase in the Enrollment of Students
If your coaching center is facilitated with online sessions and classes then the students who are on the lookout for necessary guidance will choose your center.
Despite the difficult circumstances you can upgrade your institute with the help of online coaching software.
This will enable you to increase the number of students' admission and that, in turn, will build your institute's reputation in the long run.
#3: Better Results & Students' Learning Outcomes
No matter how prominent the organizational structure of the institute is, it will be rendered useless if it does not help the student to do well in their studies.
You must have come across many such students who often are in distress because they can not keep up with the pace of the rest of the class.
The parents of the students who spend an insurmountable amount in terms of semester fees; and then again they have to pay the tuition fees. They are utterly disappointed when they discover that their children have failed a test or did not qualify in the final examination.
One of the best things about taking your coaching center online is that each session would have a limited number of students. This will enable the trainer to focus on each student individually providing them with better instruction, while through online assessments the trainer can also determine the level of the student.
The learners on the other hand will get the chance to clear any doubts then and there itself without having to wait later. One-on-one interaction will get less intimidating and result in more engaging communication between the students and teacher.
Ultimately the online sessions will contribute immensely for the students to focus better and pay more attention in the class. This will also make the students take an interest and gradually improve their performance producing better results & learning outcomes.
#4: Better Time Management of Classes
Suppose you are running a local coaching center and the admissions session has just begun and you are swarmed with the number of students.
Then you have to make sure which batch you need to start when and simultaneously the number of students you need to allot at a specific time.
If you avail of ERP solutions you do not have to worry about these things as most of the administrative tasks can be taken care of easily. From setting the class schedules, to the number of batches and lessons to be delivered all can be organized quite easily with the software; giving you more time to focus on the teaching.
#5: Advanced edTech for Greater ROI
Ultimately a coaching center is a business module and at the end of the day, the owner wants to gain benefit from it.
With the help of advanced ed-tech tools, it will become easier for you to provide online coaching to students who want to pursue their studies dedicatedly.
When advanced technology is combined with effective teaching and mentoring it will lead to greater ROI.
#6: Innovative Teaching-Learning Practices
As opposed to traditional classes conducted in a classroom the online sessions allow the educator to involve different strategies.
Activities that would help to engage the students in different activities; will only enable the teacher to create a fun environment.
Enabling learning to be an enriching experience for the students.
#7: Wider Reach & Connectivity with Students
If you want to grow your coaching institute you need to consider opting for online sessions and digitizing your classes for a wider reach and continued operation.
As it will provide those students with the opportunity to connect with your institute who are unable to travel or shift to some other city for education
The 24*7 access to e-content & recorded classroom sessions could become a game-changer for your institution as well as students.