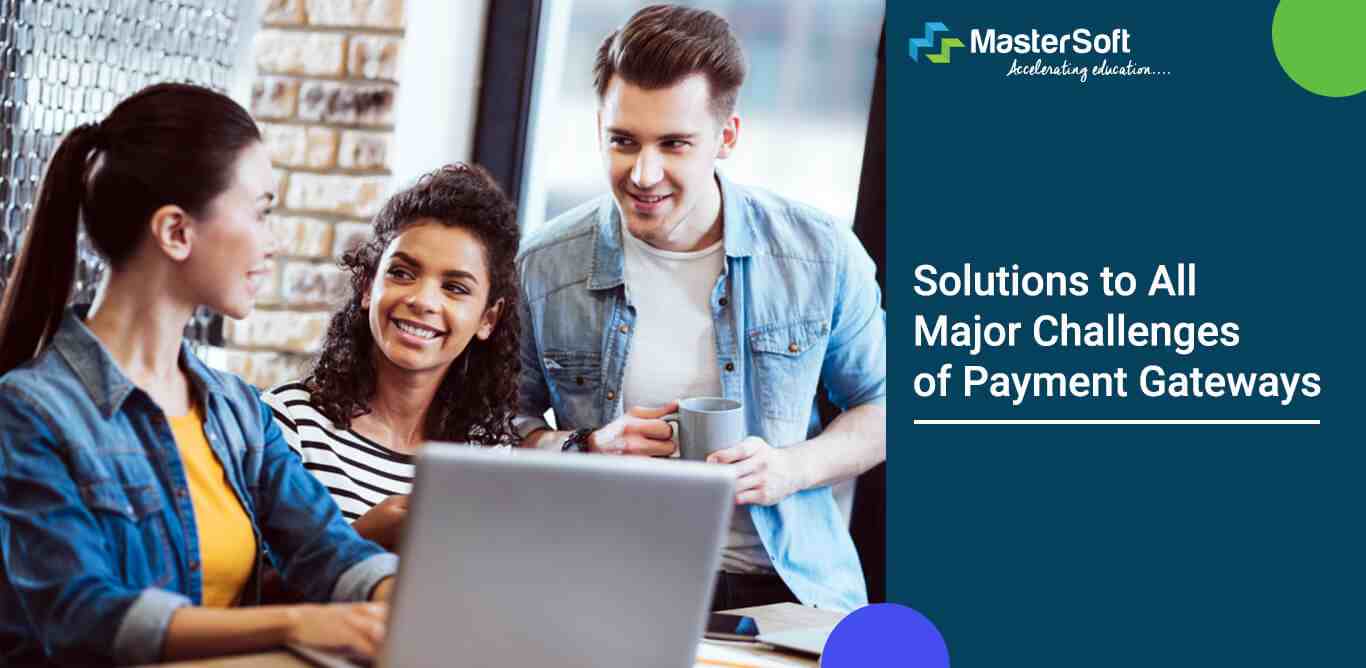 "Why pay online when one can pay cash?"
"Online payments lead to fraud."
Do you have similar thoughts?
You need to stop there and then!
I know that payment gateways are often looked upon as "not-so-safe" when it comes to online payments.
Owing to the bad experiences of online frauds, they have formed a "negative" image in the eyes of people who are new to the world of digital payments.
No doubt, payment gateways connect the two ends – the one who pays & the one who receives digitally, they need to be safe.
As a stakeholder, it's okay if you have doubts regarding online fee payment software. However, the times have changed.
Today, you don't have any other choice but to opt for a fees management system. You need to get the point clear in your head first. If you are ready then I will give you easy tips on making online payments safely.
Ready?
Challenges & Solutions of Online Payment Gateways in Educational Institute
Let's look at the importance of payment gateways in online fee payment software by understanding the challenges & solutions that it has to offer.
#1: Security of Sensitive Data
Maintaining "data security" in terms of the account details, card details, and personal details of the stakeholders is mandatory. Whether you are a student, faculty, or parent, you need to look after the data security parameters.
The education ERP software to make online school fees payment must be well-equipped with the provision of - Payment Card Industry Data Security Standards Certification (PCI DSS).
It will ensure that no details are vulnerable to a third party or anyone whenever an online fee transaction takes place.
#2: Integration with Fees Management System
Having comprehensive online fees management software is equally imperative as a payment gateway.
Both act as two sides of the same coin.
You can't neglect any!
When it comes to secure fees payment, the payment gateway needs to be well integrated with the fees management system. It will help you generate accurate reports along with errorless services. Therefore, to overcome the challenge of seamless operations, reach out to a fees collection software vendor that suffices the need.
#3: Detailed Transaction Reports
Accurate reports of the online fee transactions act as a catalyst in developing the faith of stakeholders in digital payments.
How?
Well, the e-transaction reports act as proof of the money spent correctly.
As people fear of getting in money-related trouble, e-receipts of transactions can help them get complete insights of the e-payments. It can give them the time of the transaction, the name of the bank, the amount paid, and whether the payment was successful or not.
Thus, parents would have confidence whenever they are asked to make online admission fee payments or anything of that sort.
A smooth win-win, ain't it?
#4: Speed Issues
Sometimes, when parents make payments, the administrative department often complains of not receiving the payment!
However, the money gets deducted from parents' accounts.
This again may create challenges for both parties, right?
If it's a technical glitch, then the parents need to have some patience while the issue gets resolved. But if it is about speed issues, then as an educator, you need to look after the speed issue.
A faster fee payment processing ensures hassle-free online fee payment. So, it's a must!
Fees Management System For Educational Institutions

#5: Different Modes of Payment
This is the most common yet neglected challenge that parents face.
A school fees software or college admission fees software must accept different modes of payment.
The reason is simple – parents must get the convenience of making payments. Regardless of what payment option they choose – /credit/PayPal, etc, the fees management software must accept it.
Multiple modes of payments help the parents get a super-smooth school fees payment online experience!
Key Takeaways
A smart, effective, and robust fees management system with a secured payment gateway can solve all your online fees-related problems. All you need is to get in touch with an educational ERP vendor that would give you the fees management system with the best payment gateway integration.
If you need any guidance, connect with the team of FEEPAYR virtually – the best platform to pay school fees online as well as college fees.