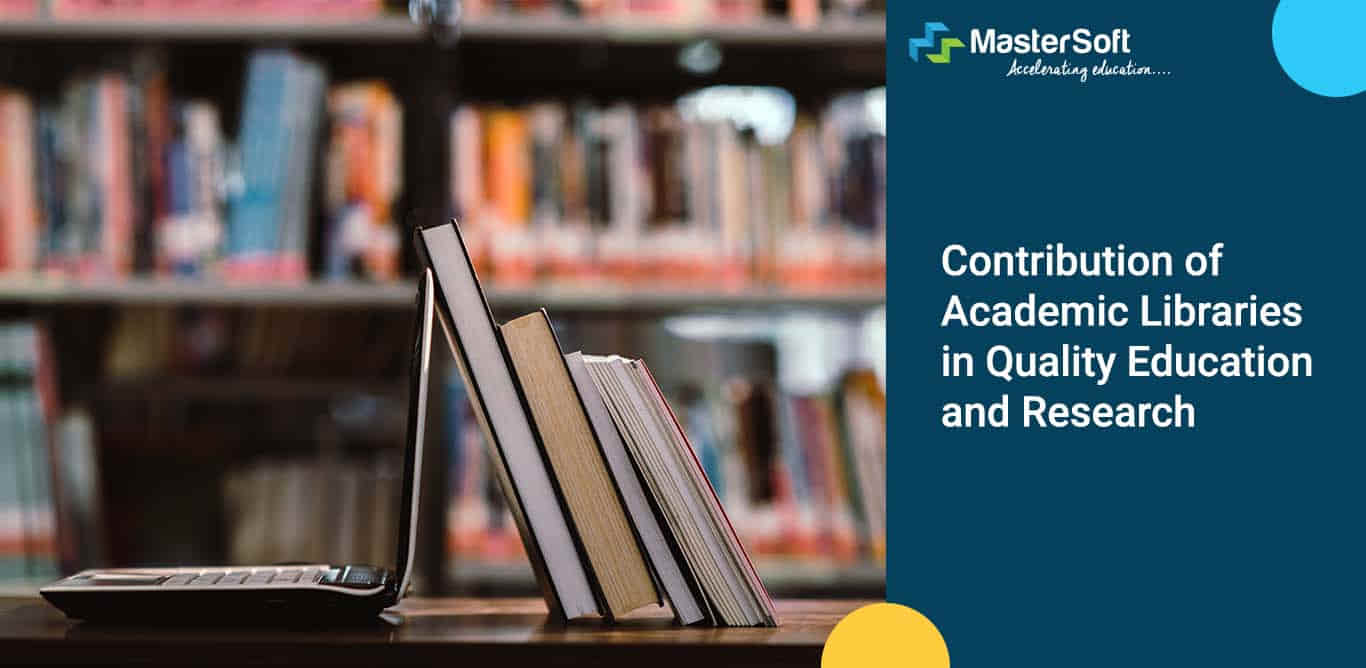 "Libraries" have originated from the efforts made by humans in ancient times for collecting important literature and documents.
And ever since then they have been playing an important role in the development of human beings.
Unlike previous times, today, the library system is operated with the help of computers and the internet. The rising digitization has led to the emergence of library management systems that not only automated the daily library operations but also enables students to gain quality information for accelerating educational development.
Most of the libraries in educational institutions contain a plethora of books from several authors on various topics and genres. It includes books belonging to fiction, tech, physics, mathematics, literature, self-help and all that one could think of. The books available in libraries can be used for various activities such as studying for the exams, research activities, filing patents, studying for gaining knowledge, project purposes, and others.
Here are a few ways in which academic libraries contribute to the quality of education and research.
1.Globalized Platform for Quality Education
The adoption of online education and e-learning has given rise to remote learning and distance learning around the globe. Be it- schools, colleges, or universities, all types of educational institutions can reach students who have an active internet connection. For any student in rural areas, who do not have direct access to the library, especially in the current times of the COVID-19 pandemic, with the temporary shutdown of educational institutes, an e-library is a savior. E-libraries allow the student to access all types of books, just like a library, but in digital form. 
Librarians can grant access to a vast range of e-content to students across the globe! If a student wants to gain more knowledge about a certain topic, he or she can get access to the books from any nearby library. This helps students from various regions to empower themselves without being restricted by any limitations. 
2.Library's Role in Ensuring Best E-Learning Journey
E-learning offers an opportunity to the students in getting information about several topics from a subject. The student gets exposure to various new fields and genres of courses such as art, business, and others. This opens up the curiosity among the students to learn in-depth about a subject or get knowledge from one particular author that is suggested in the course.
The library enables the students with the books, documents, magazines, and all the study materials that will support the courses offered by e-learning platforms. Further, the advanced form of management of the library system, using online library software can help the student to search and compare books in a better way.
3.Promoting Self Development in Students
Reading habits can take a person to various places without physically visiting anywhere. If a child is growing with the habit of reading, he or she is likely to remain a lifelong learner. The books that are available in the library help in the development of languages, imagination, and self-growth by offering greater perspectives towards things around them. If a single member of a family reads and learns, it empowers the entire family. Further, it helps people in getting better skills and knowledge.
4.Academic Development of Students
Many students who are pursuing higher education like PHDs and masters in a particular field can learn more about the subjects through a large number of books available in the libraries. The student can get access to the minds of experts in various fields who have documented their knowledge in the form of books. The libraries give access to the latest magazines which have all the recent information regarding the current inventions and breakthroughs in various fields of study.
Moreover, libraries can also offer access to other mediums of information rather than just books. These mediums include CDs, lectures, documentaries, newsletters, e-books, magazines, and videos by the trusted sources and authors, which can help the students to gain knowledge through all the forms. To simplify the book searching journey of students, the librarians can implement a library management system with features like OPAC & M-OPAC. It will save a lot of effort & time that students invest in searching for the right book!
5.Encouraging Skill Development in Students
Reading books helps the students to develop various skills on their own. They help the students with language skills, storytelling, crucial thinking, and others. Further, it gives them information about important social issues, various new ideas, and clear perspectives about real-life situations. Thus, children who read a lot usually grow up to be more understanding and insightful adults.
How Can MasterSoft Help Institutions to Manage their Libraries Hassle-free?
The rising number of learners due to internet availability and smartphone penetration gives birth to the requirement for handling large amounts of vendor data, student data, and sources data, hence further surging the opportunities for the library management system. The library management software offered by MasterSoft is a proven solution to handle library operations successfully. Right from searching for books, managing the stocks coming from vendors to handling student records such as date of returning, issuing, fine calculation, etc, the library automation system is an all-in-one platform to meet your needs!
The library software offered by Mastersoft can seamlessly boost better functioning of the library operations in schools, colleges, and universities!