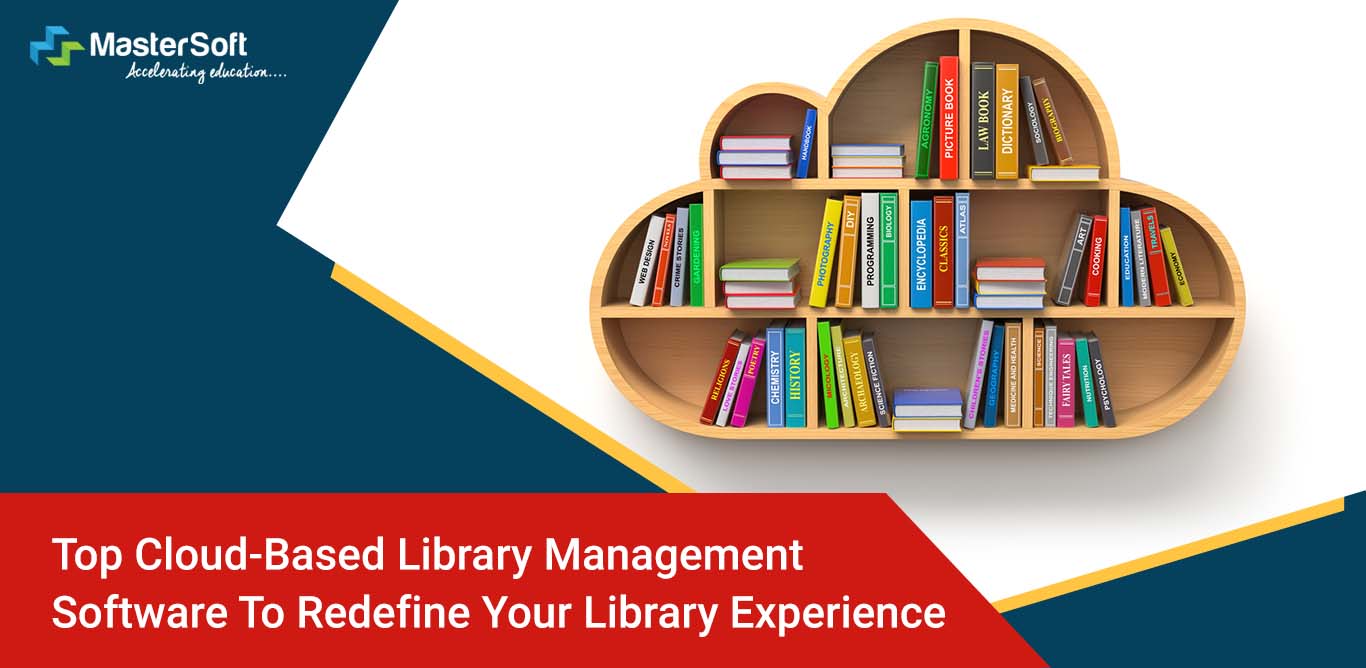 People often ask me-
What's the purpose of libraries when we have everything available on the internet?
Well, I agree.
That's true as steel. Everything, indeed, is available on the internet. However, will you stop sending your kids to schools for the same reason?
No, right?
Similarly issuing study material from the library to strengthen the teaching-learning process, prepare for online exams & develop skills is like a long-sort relationship. You won't reap its benefits immediately, but yes, you will see them definitely.
So, one thing is crystal clear – libraries are vital. After exploring another side of the coin, I have observed how librarians manage. I realized that they -
Follow a time-consuming process

Need to pinpoint areas that require improvement

Everyday manual hustle can bring monotonous routine
This is why; I would like to shed light on the cloud based library automation software which has become a modern-day boon for unstoppable learning resources.
Benefits of Cloud Based Library Management Software
Let's find out how institutions like you can automate your library and blow off steam easily-
Catalogue & Organize Thousands of Books at Once
Just think for a minute – what are the tasks that you need to perform every day in the library?
By "tasks" I mean everything including sending quotations to book vendors, generating barcodes, cataloguing, organizing the books as per their author, title, name, and much more, issuing books, taking the returned books, managing records, generating & analyzing library MIS reports.
Am I missing something?
Cutting the long story short, just calculate how much time you are wasting when you get the power to automate these daily in-house library functions! Probably 5-6 hours are being wasted in "simple" manual tasks that can be automated with a school ERP software integrated with the library management system.
Offer the Best E-Books to Your Students – 24*7!
In the post-Covid transition phase, edTech has become a necessity rather than a luxury for most of the educational institutions.
And, since traditional teaching-learning classroom methods are being replaced with e-learning classes, having an outdated library management system is a bad idea. You need cloud based library management software that can enable you –
24*7 work from anytime & anywhere!
It will enable you to offer access to the best e-books and journals to your students at their convenience. You can integrate the OPAC or M-OPAC app system in your school management software to further boost student engagement.
Digital Library Platform: Safety & Security Parameters
I know that digital library management systems are gaining popularity because of the aforementioned reasons.
However, let's call a spade a spade.
No matter how much educational technology advancements norms like NEP 2020 are introduced, there remains a risk of data theft when "cloud technology" is concerned. A recent report that shows a 37% increase in cyber attacks in India in 2020 is the live example of how vulnerable online technology has become.
The good news is – there's an antidote for the hackers!
To find your feet, you have to carefully make a choice of cloud based library automation software that offers role-based access provision & two-way password protection during login. Also, the cloud system must be reliable in terms of library data privacy and online data backups.
Speaking of its affordability, the cloud education ERP software won't cost a bomb! Despite offering so many features, it's quite budget-friendly.
In my opinion, it's a win-win ERP solution for online educators!
Raise your e-learning game today!
I hope the shared information would help you make a wise decision when you automate your library. If you are still getting cold feet in choosing the best school ERP software with library automation system software for your institution, get in touch with my team.
Read more - Top Reasons Your Library Needs A Library Automation Software