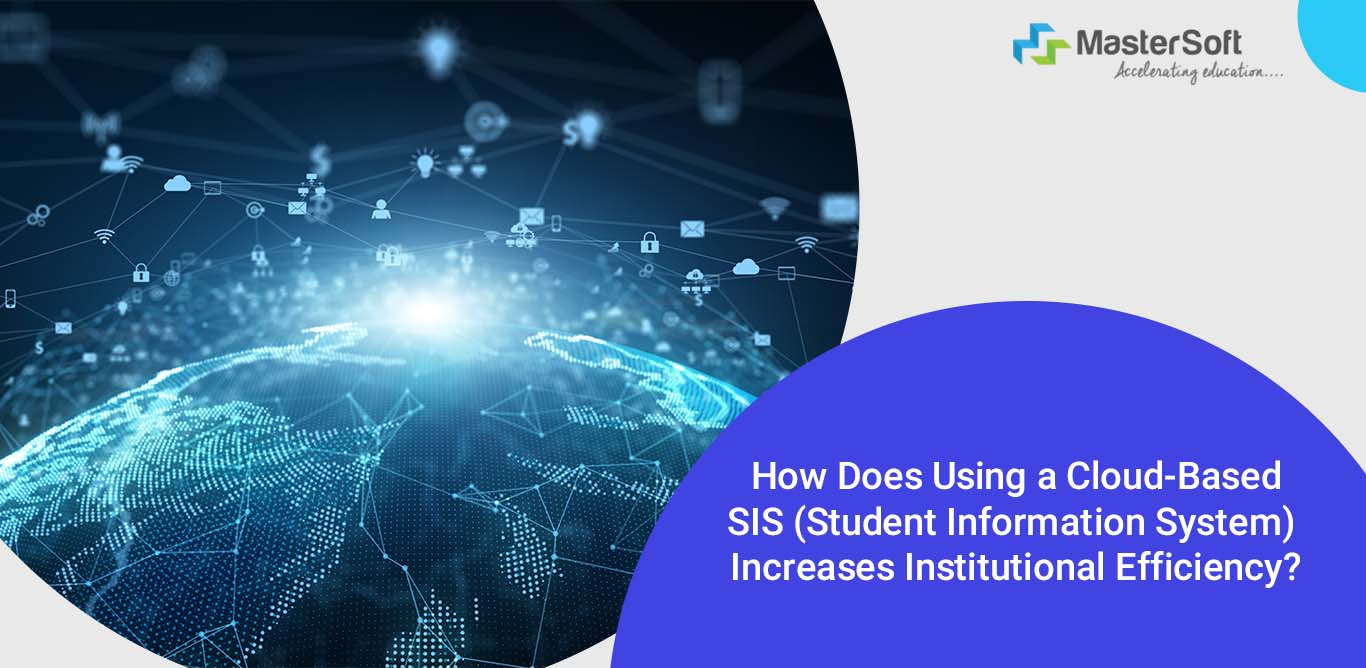 In the last few years, the education sector has encountered a series of disruptions that propelled colleges and universities to consider new operating models. Additionally, they had to develop innovative ways to engage students and deliver efficient education services. However, the approaches that had been in use for a long time and the existing solutions proved to be insufficient to match the global education trends.
Similarly, the institutes had to make necessary adjustments and change their established approaches to facilitate personalized, frictionless, and proactive services for students. This is where Student Information System (SIS) came into the picture but the initial versions of the tool provided only isolated functions. However, the modern cloud-enabled SIS has multiple advantages, most of which cater to providing a consumer-like experience for faculty, staff, and students.
What is a Cloud-Based Student Information System?
When the student information system is integrated with cloud technology to simplify the administrative operations, it is called a cloud-based Student Information System (SIS). Also, the system makes it easy to track, manage and create reports from student data and other school information.
Let us look at how the cloud-based student information system can increase the institutional efficiency
Optimizes the Institutional Functioning
The cloud technology enables the institute to reduce capital investments, increase institutional agility and make better use of scarce IT resources. Also, it streamlines the basic to important processes, therefore ensuring consistency, allowing higher educational institutes to keep integrating new functions, applications, and workflows. As a result, the system helps the institute to adapt to new changes and implement the new procedures accordingly. Furthermore, it helps to:
It helps to optimize institutional functions efficiently to better manage enrollment, student achievement, and financial aid.
Enables fiscal and academic transactions easily by accurate data or information storage.
Helps to eliminate complex IT procedures and the expense of maintaining hardware and software.
Helps to Raise the Institute's Reputation
Being ranked amongst the top colleges or universities list is a rare opportunity that only a handful of institutes get. Hence, most of them focus on improving their practices; they recruit and nurture top faculty talent and put emphasis on research endeavors and unique academic programs. Therefore, they gather valuable resources including their alumni, so having complete and upgraded information helps to keep in touch with significant alumni members and stakeholders.
Cloud-based ERP provides a centralized data or information system, which the authorized personnel can get access to during times of need. Moreover, it is a complete and integrated database that helps to differentiate academic programs, manage grants for workforce development, and connect the curriculum to the surrounding employer community.
Improve Student Outcomes
Amongst the many factors that require increasing the chances of an institute's national ranking, excellent student performance is one of the most significant. Unless and until the students perform progressively, it would not add to the institute's reputation and overall performance. Therefore, they must concerted efforts to improve student outcomes, which does not just limit to retaining students but also help them to achieve their academic goals.
The system helps to provide a high-quality education along with cultural and intellectual enrichment. Simultaneously, it also helps to:
Encourage life-long learning with flexible and convenient programs
Helps to implement innovative educational strategies to enable students to gain a new perspective on their learning
Simplify administrative tasks with modern mobile, social and web interfaces to campus resources.
Provide timely and adequate support to the students through efficient chatbots and digital assistants.
Ensures a smooth communication system amongst different stakeholders for the sharing of crucial information.
What Is Student Information System (SIS)?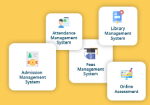 Integrated Data
The administrative staff and the teaching faculty require to have accurate information for relaying to the students to guide them accordingly. However, most universities have different applications for recruiting, talent management, financial aid management, financial planning, budgeting, and additional core functions. As a consequence, key operational functions get affected by a lack of integrated data, hence institutes are not able to carry out many essential activities.
Nonetheless, if the institute uses cloud-enabled education ERP, it can enable the sharing of data among different departments. Additionally, the application simplifies financial and human resource processes; the integrated data helps the institutes to accomplish long-term academic and administrative goals.
Easy to Use Tool and Application
Institutes have been aware of student information system, hence they have been availing it to optimize their educational practices. However, the on-premise SIS require faculty and staff members to jump from one module to another as they deal with everything from recruiting to enrollment to retention analysis. This leads to teachers not having a complete picture of each student's progress, grades, financial standing, and academic goals. Hence, it becomes difficult for them to provide knowledgeable guidance.
But the cloud-based system combines data from different sections of the institute and the student's lifecycle. Besides, it presents the data through intuitive and easy-to-use interfaces that are tailored to each stakeholder's role. Also, it has in-built features of messaging and social media applications, with the help of which users can collaborate. Another interesting feature of the system includes the ability to customize the interface to reflect the way he or she would like to analyze and visualize information.
Easily Adaptable
An institute is bound to grow and develop with time hence it would require a system that can easily integrate whatever changes that comes along the way. Hence, they can avail of a cloud-enabled SIS, which is designed to be flexible and adapt to each school's needs. And once the SIS is configured the way a teacher or administrator likes it, those settings should be easy to migrate from term to term and year to year.
Assured Data Security
If an institute has an on-premise locally-installed system, it can offer irregular updates administered by an IT person. Also, on-premise computers store all the data in one location which is at risk of getting breached or hacked by unauthorized people. But a cloud-based SIS with SSL encryption keeps the connection between the server and the client secure, and other tactics like complex passwords will keep would-be hackers away.
Furthermore, the fixed storage capacity available to an on-premises system means that eventually either more storage will have to be added (at a significant cost) or data will need to be removed to create more space.