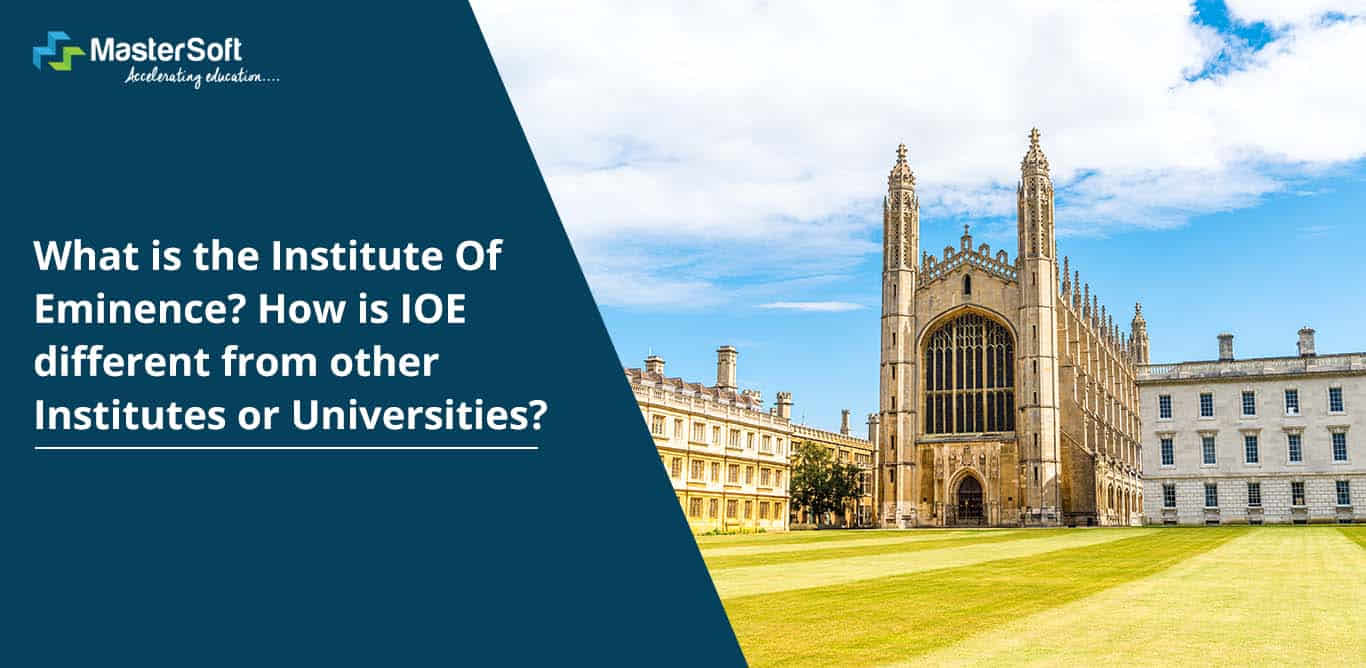 Educational institutes are the foundation for building the future of nations. Hence they must have the best facilities regarding, teaching and learning systems and student support which they provide throughout the academic year. But in 2017 no Indian universities were included in the World University Rankings, therefore the government proposed a recognition scheme for the institutes in India.
The scheme was called the Institute of Eminence(IOU), according to which the Indian government planned to establish twenty world-class institutes in the country. Furthermore, the University Grants Commission established the initiative in 2017, as per which the IOU need to get accreditation within five years of notification. Also, they need to make elaborate changes according to the standardised guidelines, so that they rank in the national institutes ranking systems.
What Is Institute Of Eminence?
Institute of Eminence is a recognition scheme initiated by the University Grants Commission(UGC), to empower higher education institutions. The aim is to help them become world-class teaching and research institutions. According to the regulatory infrastructure of the institute of eminence scheme, ten public and ten private institutions are going to be recognised to emerge as world-class teaching and research institutions.
Which Institutes Can Apply To Be A Part Of Institutes Of Eminence?
A total of ten private and ten public institutes will be selected as institutes of eminence; these educational institutes are going to be of diverse categories including central Universities as well as Arts, Management and Technical Institutes. Besides, to become an Institute of eminence, a college or university must have the following aspects:
The institute should be among the top 50 in the National Institution Ranking Framework(NIRF) in their particular category.
Government-owned institutes, Institutes of National Importance, Institutes regulated by Professional Regulatory Councils and State Public Universities would continue to function in their existing Acts.
Deemed Universities that function under the ambit of the Government would be given additional incentives as would be provided under UGC Regulations for institutions of Eminence Deemed to be Universities.
The institutes should have received the NAAC accreditation indicating high-quality education.
Central Universities
Government-owned and controlled Deemed to be Universities
institutions of National importance such as Indian institutes of Technology, Indian
Institutes of Information Technology, National Institutes of Technology and Indian Institutes of Science Education and Research
Government-owned standalone institutions working under individual MoAs, such as the Indian Institutes of Management
State Universities are set up under a law made by the Legislative Assembly of a State (Collectively referred to as Government Institutions of Eminence).
Guide To Curriculum Development: Types, Principles & Process Of Curriculum Development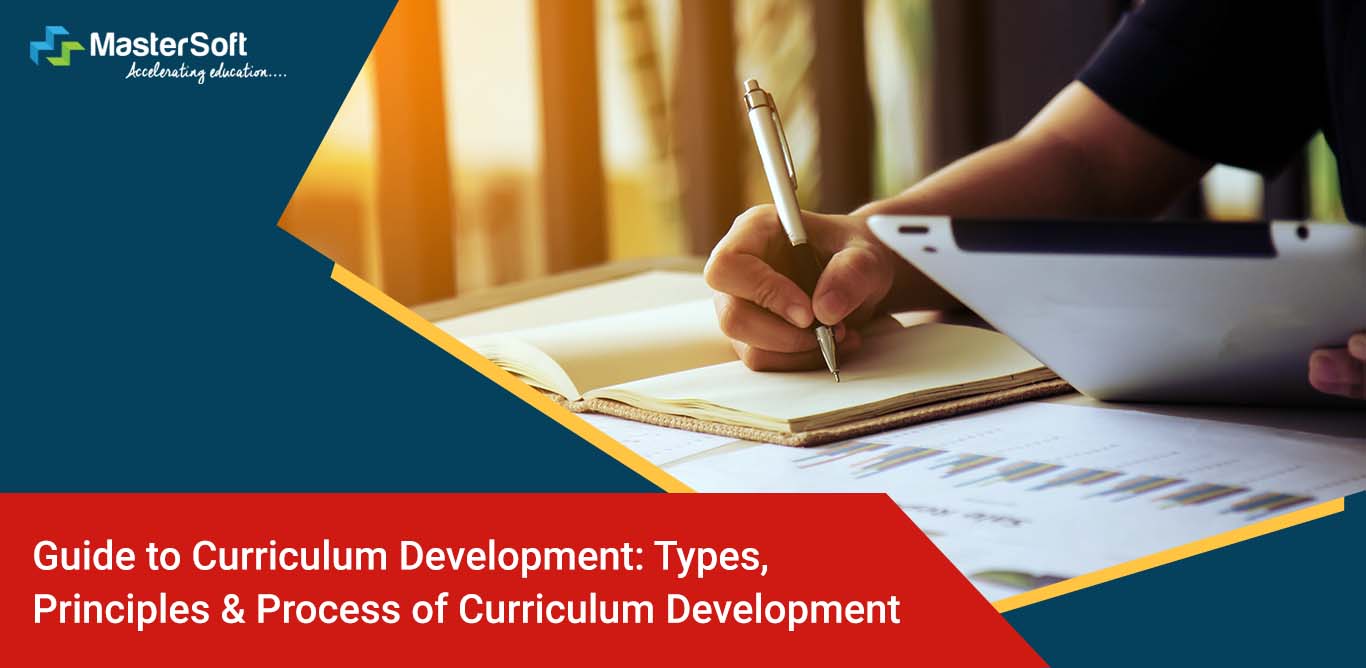 How Are Institutes Of Eminence Different From Other Institutes Or Universities?
The Institutes of eminence enjoy greater autonomy in comparison to other higher educational institutions. They have both administrative and academic benefits, wherein the institutes have the liberty to decide the fees for domestic and international students. Also, they can develop flexible course duration and structure. They will get better opportunities to collaborate with international and foreign institutions and they will not require approvals from the government or UGC for such academic collaborations.
Public institutions would be granted 1000 crore which is equivalent to US$130 million dollars, whereas, the government would offer no such financial assistance to private institutions.
Parameters Of The Institute Of Eminence
The institute should facilitate multi-disciplinary education by including varied subjects and courses wherein students will have the freedom to choose the course they would like to study. The teaching and research should focus on high-quality practices.
The faculty-student ratio should not be less than 1:20 at the time of notification issued declaring an institution as an institution of Eminence and should increase over time so as not to be less than 1 :1 O after five years of this date. The faculty for this purpose includes the regular faculty, adjunct faculty, and long term faculty (for at least three years). Part-time faculty shall not be counted for the purpose.
The institute should facilitate merit-based admission procedures and students who fulfil the eligibility criteria but have financial issues should not be refused to get admission.
Institutes engaged in scientific research should have cutting-edge and advanced technologies for scientific research. Similarly, faculties need to use the latest technology in social science and other interdisciplinary areas.
The institutes need to employ competency-based education as part of providing enriching and value-based learning experiences to the students.
It should have the best facilities and amenities that are comparable to the globally reputed institutes and implement the curriculum according to the National curriculum framework.
To indicate transparency in learning and teaching, institutes must encourage faculties to publish regularly in peer-reviewed journals. They should also discuss and empower students to engage in different issues of society. Furthermore, they should publish at least one publication per faculty member each year in reputed peer-reviewed international journals based on publications made by the top '100 global Universities in these journals.
The institute should have foreign/ foreign qualified faculty, meaning any Indian citizen who has spent considerable time getting academic qualification /experience in a foreign country. His qualification/experience needs to be at any of the top 500 institutes mentioned in a reputed world ranking. This also includes any faculty of non-Indian citizenship.
The institutes should also focus on curriculum development and ensure to include methodologies that would help to provide wholesome development of the students.
Benefits Of Institute Of Eminence
1. The institutes would enjoy the freedom of determining course structure with respect to a number of credit hours and years to take a degree, after approval of their Governing Council and broadly conforming to the minimum prevailing standards.
2. The institutes would be given the freedom to recruit faculty from outside India subject to the limit of 25% of their faculty strength.
3. They can offer courses within a programme as well as to offer degrees in newer areas, including interdisciplinary ones, after approval of its Governing Council and broadly conforming to the minimum prevailing standards which shall be intimated to the Commission or Professional Regulatory Councils.
4. Would be able to determine the fees of domestic students depending on the criteria of not turning away students due to lack of finance. They should also provide scholarship programs and loans to needy students so that they can pursue higher studies.
5. Institutes would be able to facilitate the admission of foreign students on merit to fill a maximum of 30% of the strength of admitted domestic students.
6. Institutes would be able to gain global exposure by participating and collaborating in international projects without any government approval.