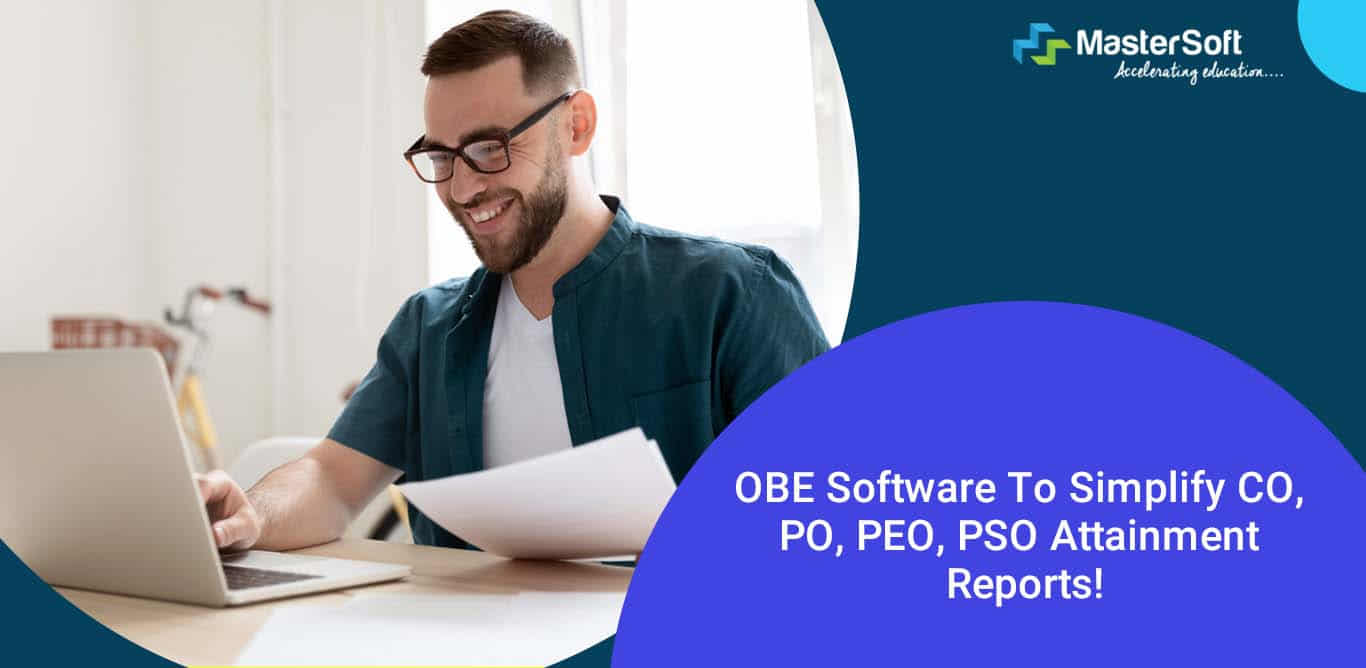 According to the latest news from The Hindu -
"The UGC's Learning Outcomes-based Curriculum Framework for Undergraduate Education had put the students' interest at the core", says Bhushan Patwardhan, Vice Chairman of the University Grants Commission.
Earlier a mandate for achieving the National Board of Accreditation (NBA accreditation), today, it has become a crucial element of the New Education Policy 2020. OBE or outcome based learning enables faculty to first set & prioritize a goal, follow teaching methods that would help them reach the end-result, and then compare the final output with the expected goal.
Purpose of OBE in Education: Measure and Map CO, PO, PEO, PSO.
Course Outcomes (CO) - Knowledge & skills acquired via course/curriculum
Program Outcomes (PO) - Expertise developed after completion of the program
Program Educational Objectives (PEO) - Broader objectives after completion of the program
Program Specific Outcomes (PSO) - Expertise of graduates of a certain program
Certainly why the NEP 2020 gives a special emphasis on ICT and LMS integrated technology for meeting the teaching-learning goals to maximize the student learning outcomes.
As a faculty, you need to have accurate reports that show student progress data & attainments in all these fields. And to be honest, preparing reports while maintaining error-free data is neither easy nor convenient. For accelerating your speed and precision, there's nothing better than an edTech tool like the college ERP system integrated with CO-PO mapping software!
What is CO-PO Mapping?
Creating a link between the Course Outcomes (Cos) and program outcomes (POs), for each lesson and assessment is called CO-PO Mapping. It helps to encourage and apply Outcome Based Education in the schools and colleges for attaining a futuristic approach towards education along with improved learning outcomes.
So, let's understand how CO-PO mapping software or in general terms, OBE software can help you generate these reports...
CO-PO Mapping Software for Report Generation
Pool the Student Progress Data
Student data is the key ingredient while a faculty prepares reports. So, any mistake in student data would directly impact the journey right from – analyzing, observing, creating feedback, to planning new teaching-learning strategies!
Agree?
What if I tell you that CO-PO mapping report generation requires just a few minutes?
Yes, you can pool as much student data as you want at any given time. OBE software offers you such provisions. Essentially, you can say that an OBE system is the best option for teachers who spend countless hours analyzing students' performance.
Managing Data on Centralized Platform
For every section/academic year/class/student – you need to keep updating the data day-wise/week-wise/month-wise/year-wise!
The reason is – every day a student learns new things and evolves as an individual! There will be days when the graph will go up and on the other, it will decline. But it wouldn't be constant for sure.
Storing, saving, and managing the student lifecycle on a daily basis may make you lose information. This is where an outcome based software with CO-PO attainment report provision stands out.
It saves your data on a centralized platform. Although faculty can use different logins to update it, the entire information would be in one place, making it super easy to scrutinize the details.
Alignment with Bloom's Taxonomy
Bloom's Taxonomy is like a Bible to understand students' mindsets.
You can understand the students' behavior – their strengths, areas where they struggle, and of course their current performance in order to figure out strategies for better learning outcomes. Outcome based education assessment reports that go through the following funnel of Bloom's Taxonomy checkpoints would be considered legit more than anything.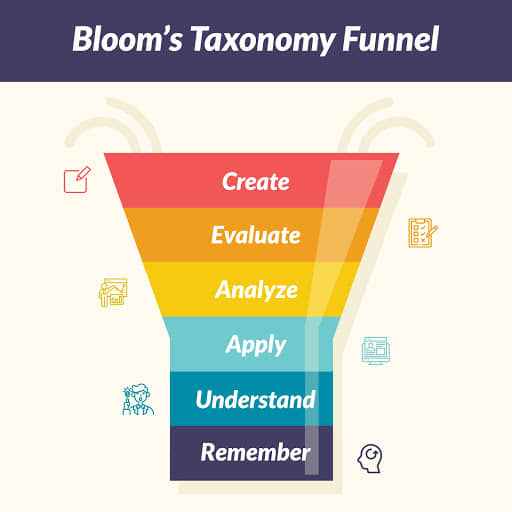 Apply

Understand

Remember
In a nutshell, this analysis covers up – CO, PO, PEO, PSO attainments and helps in the creation of 100% accurate reports!
How Can MasterSoft Help Institutes in CO-PO Mapping?
MasterSoft is one of the highly trusted ERP solution companies offering CO-PO mapping software for institutes. The system helps the institutes in adding and editing the courses, their syllabus, learning objectives, and competencies. Further, the easy search and tracking features of the system help the teachers to access data at any given point.
The software helps to analyze, record, and store the data easily helping the faculty members to focus on teaching methods.
To Sum Up
The time to debate over- Outcome based education v/s traditional education system has just become irrelevant! Today, everyone is aware of 'what is OBE in education?' and what importance it holds, especially since NEP is introduced for promoting the overall growth of students as well as institutions.
And with the right attainment reports, you can not only simplify your process of monitoring student performance but also contribute towards boosting outcomes. If you have any queries regarding what I have explained in this article, do get in touch with me.
If you are confident and ready to take on the OBE system software implementation in your campus, let's connect over a virtual meeting today!