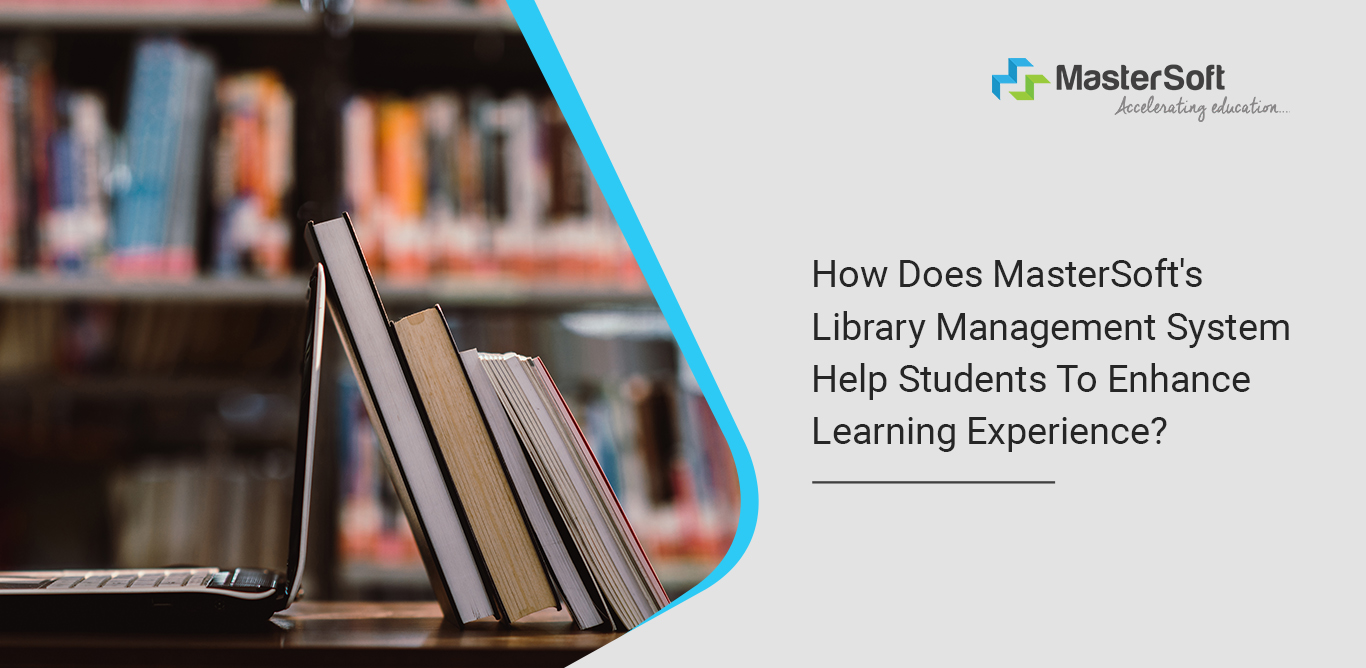 Library is one of the most critical aspects of the education system as it provides content and information for the users to improve their knowledge while boosting their creativity. With developments in EdTech and digital learning, the library has also witnessed significant changes with time.
In order to comply with current technological innovation in the education sector, there is a strong need to automate the library system. Libraries must be managed electronically so that the educational institutions can easily run in a smarter way.
What is a Library Management System?
It is a tedious job to manually manage hundreds of books, journals, magazines, which takes up a lot of time, cost, and manpower. MasterSoft provides technologically advanced library management software which enables the institutes to automate numerous library activities which includes handling significant amounts of data; availability of books; information regarding the books, genres, and others.
Moreover, the Lib-Man system considerably reduces tedious monotonous tasks of the library members, enabling them to be more productive with their library tasks.
Library management ERP assists in managing all the manual functions of a library appropriately. From managing numerous books to maintaining the library records, each function is automated. Also, it provides streamlined management of the library where there is no need to perform repetitive tasks.
With ERP solutions, the institute can track all the information such as the due date, issue date of the book, etc. It provides a platform for the students to access the system easily and improve their reading and learning capabilities. It enables the learners to easily look for books or search catalogs in the library which, in turn, helps the librarians to keep a track of the documents, periodicals, books, etc.
Key Advantages of MasterSoft's Library Management System
Easy and Simple to Use
MasterSoft's library management software is user-friendly, simple, and can be easily integrated within the existing ERP solution. It offers both offline and online storage, easy upgrades, automated backups to improve and simplify the learning process.
Enhanced Library Engagement
Prevent any tediousness and frustration by offering students 24/7 access to library resources from anytime and anywhere. The software further enables the librarian to maintain all kinds of journals, eBooks, videos, books, photos, and create events.
Easy Mobile Access
The library management system offers mobile access to search the library catalog, books, schedules, and resources from anywhere at any point of time via tablets and smartphones.
Cultivating Innovation
Students can write articles, search, manage email, upload photos and videos, send messages, but also can help them to keep up with the librarian and other students via discussion forums, chat, and social media.
Saves Time
With a traditional library, searching and issuing books takes a considerable amount of time. In a cloud-based Lib-Man system, the staff can promptly issue books to students while also using their track record to distribute the books effectively.
Preventing any Late Fees
Late penalties from students who forgot to return the book before the deadline can be avoided with automated SMS alerts and messages. Reminders can be sent to students regarding books issued, due dates, late library fees, etc.
24*7 Connectivity to Library
Students are no longer required to physically visit the college library to check the availability of reference materials. MasterSoft's Lib-Man system can be easily integrated with student portals through mobile apps or college websites.
Offers Efficient Cloud-Based Library
An effective and efficient library management system is generally built on cloud computing which enables and provides quick access over the Internet coupled with non-tech users to adapt to the intuitive interface.
Self-Check Kiosk
Students can show their RFID card to the reader in Kiosk for automatic login. After that the student puts books to be issued on the RFID reader. Books are then issued to pupils. RFID tag status becomes 'Quit' and pupils can then take away the books through the security system without any theft alarm.
Easy Access to their Accounts
Students can easily access their accounts to monitor the status of their catalog and books. They can further go through the catalog to check whether the book they want is currently available. This can save a considerable amount of time for both students and the library staff.
Online Management of Accounts
Online cloud-based library management system enables students to effectively communicate and collaborate with the library staff through multiple channels. Students can get online access to the journals and books even without visiting a library.
Book Bank for Students
Students can conveniently borrow books via an organized and methodical system. It is designed, managed, and supported to achieve better learning outcomes for students by giving access to different varieties of books.
There is a rising need for automation which can make the library more organized and systematic. A smart library assists in managing the tasks seamlessly which makes it very easy for students to access all the books and journals of different libraries from a single place. Young students should be filled with genuine and authentic information which can be achieved by encouraging them into learning by offering them the benefit of searching books from anywhere on the planet.
Choosing a suitable library management system which can be easily integrated with campus management system and student information system becomes vital to run the functions effectively while maintaining accurate library data.
Nowadays, students have better access to a plethora of information, but to decide how much of it is genuine is a major cause for concern. Filling student's minds with unauthentic and unreliable information results in molding an unstable future for kids. Hence, there is a robust need for an advanced and organized library system where learners can find reliable information.
The digital age demands digital methods of making the library a critical part of every student's academic journey. This can be achieved by creating a mobile app which can be used to easily access the library's database stored in library management software.