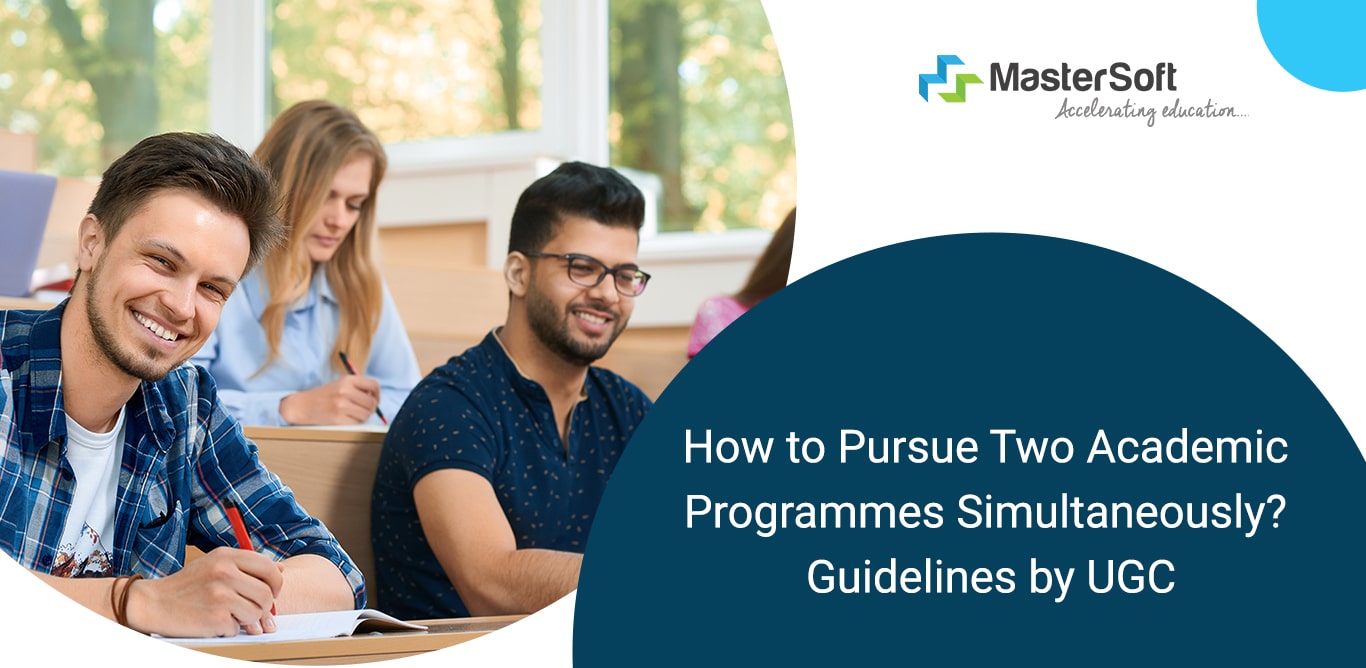 The education sector has been experiencing significant developments to improve the learning experience and make individuals better prepared for the changing needs of the industry.
The National Education Policy (NEP) 2020 declared that pedagogy should evolve to make education more flexible, experiential, discovery-oriented, holistic, and more enjoyable.
The policy aims in creating an integrated and discussion-based flexible curricular structure which helps in creating multiple combinations of programs and disciplines.
For instance, by offering various entry and exit points and removing prevalent rigid boundaries and creating multiple possibilities for continuous learning, students can have a more enriched learning experience. It further enables interdisciplinary and critical thinking.
With a surging need for better higher education and limited availability of seats in esteemed colleges and degrees, many higher education institutes (HEIs) have launched several programs in Open and Distance Learning (ODL) mode to serve the needs and desires of students.
It has further resulted in the emergence of online education programmes which learners can pursue within the comfort of their home.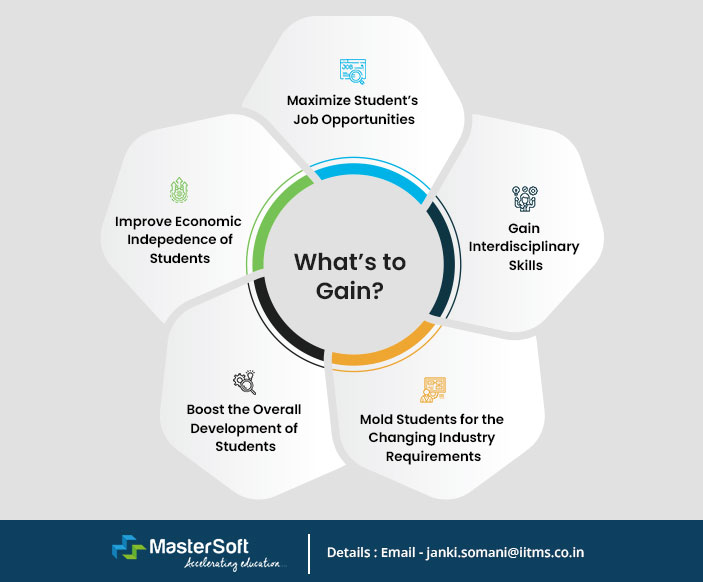 Allowing students to pursue two different academic programs simultaneously has been carefully analyzed by the Commission keeping in view the proposals envisioned in the NEP 2020, which clearly focuses the need to facilitate various pathways to learning involving both formal and non-formal education modes.
UGC has asked institutes to make statutory changes to facilitate students pursuing two degrees at the same time. Although, this scheme is not applicable for PhD programmes.
Some of the Key Objectives of This Scheme Include:
Identifying, recognizing, and fostering the unique capabilities of every student.
No hard separations should be made between arts and sciences, between vocational and academic domains, between curricular and extracurricular activities, etc. to eliminate harmful hierarchies among them and silos among different areas of learning.
Recognizing, identifying, and fostering the unique capabilities of each student, by sensitizing educators and parents to encourage each student's overall development in both academic and curricular activities.
Preparing students for more meaningful lives and satisfying work roles and further enabling economic independence.
Assisting students to learn one or more specialized areas of interest at a deeper level as well as develop intellectual curiosity, character, scientific temper, ethical and constitutional values, creativity, ethical and constitutional values, and a spirit of service.
Holistic and multidisciplinary education across social sciences, sports, sciences, humanities, and arts to ensure integrity and unity of all knowledge.
Providing students with a broad range of disciplines such as arts, languages, humanities, as well as technical, professional, and vocational subjects to make them well-equipped, creative, and thoughtful individuals.
In addition to the above objectives, the UGC chalked few guidelines for better adoption of two degrees for students in HEIs. Some of them are mentioned below: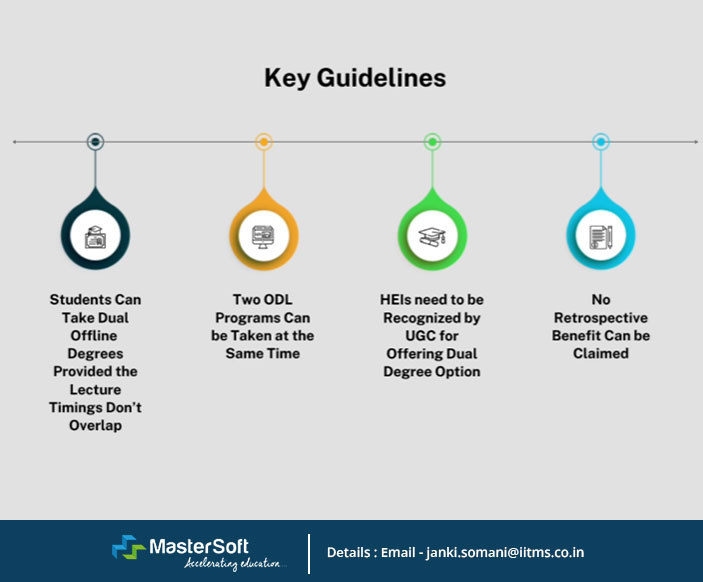 A student can study two full-time degrees in offline mode provided that the class timings are not clashed or overlapped with the other course.
A student can follow two academic programmes, one in full-time offline mode and another in online/ODL mode, or up to two OLD programs at the same time.
Diploma or degree programmes under these guidelines shall be governed by the regulations notified by the UGC as well as the respective professional/statutory councils, whichever is applicable.
Diploma or degree programmes under OLD mode will be pursued with only specific HEIs that are recognized by UGC/Government of India/Statutory Council for running such programmes.
These guidelines will come into effect from the date of their notification by the UGC body. No retrospective benefit can be claimed by the students who have already done two academic programmes simultaneously prior to the notification of these guidelines.
On the basis of above guidelines, the institutes and universities can devise mechanisms through their statutory bodies, for enabling their students to pursue two different courses/academic programmes simultaneously.