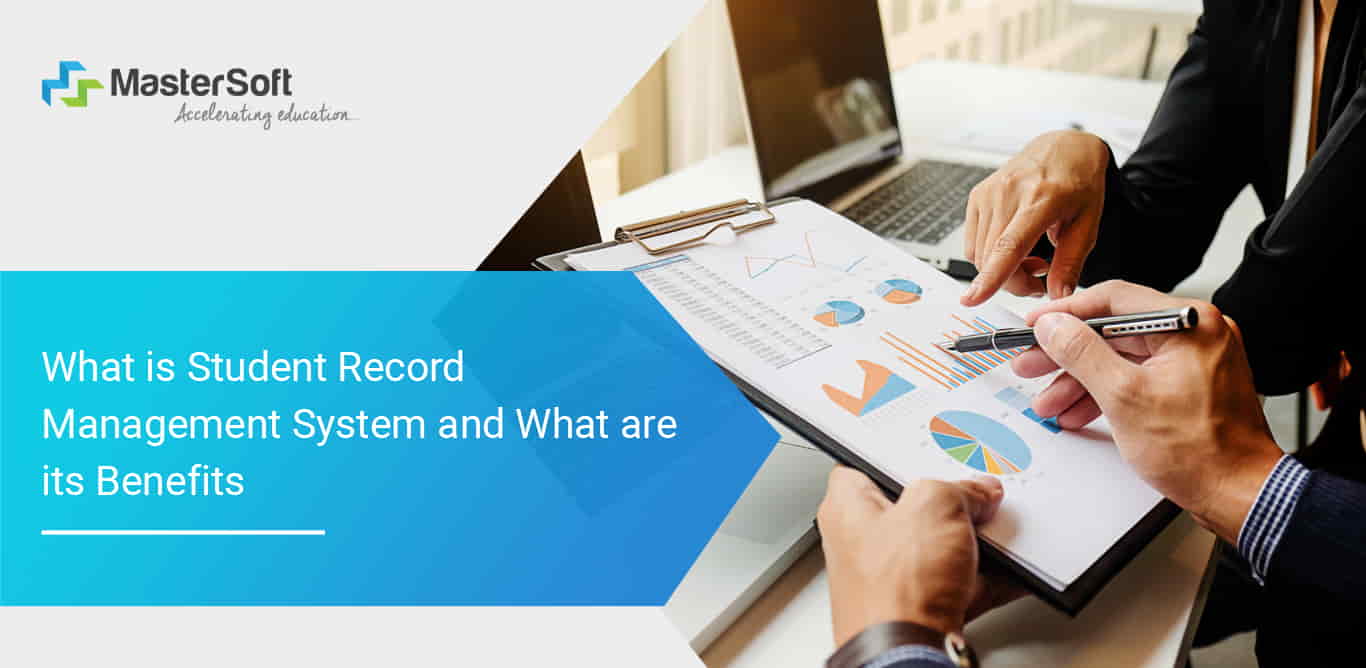 Charles Darwin, the famous geologist & biologist, who's best known for his theories of evolution, once said -
"A man who dares to waste one hour of life has not discovered the value of life"
While we all know & realize the value of time- do we really work on time management?
Especially, if you are an educator or faculty, do you really keep a track of time? Don't you feel that a lot of time gets wasted in preparing documents?
Tell me honestly -
Have you implemented a student records management system?
"YES" - If yes, then you are on right track. Student records system can not only save time but also brings a lot of benefits.
"NO"- If you haven't implemented the student information system yet, this blog will serve you as a guide to why you must integrate it at the earliest!
Benefits of a Student Record Management System
#1: Paperless System for Digitization of Work
The first & foremost benefit of a student record management system is that it is a paperless system!
It digitizes the complete procedure of compiling, accessing, analyzing & saving student information.
As an educator or administrative faculty member, you don't need to maintain piles of files anymore. Just integrate the education ERP system with the student information system and you are sorted.
Zero paper hassles equal a lot of cost savings as well as money savings.
Great, ain't it?
#2: Centralized Platform for Record Management
An educational institution with multiple branches or the one that's a part of MAT (Multi-Academy Trust) needs to be extra careful when it comes to student record management.
Either you belong to MAT or an individual institution with multiple courses & programs, the student information management system helps you -
Keep the data at a centralized location
Give role-based access
24*7 access
OTP & password encryption
In this way, any faculty member or higher authority of the institution can anytime check & extract the required student data at any given point in time.
There's no need to worry about finding old files & extracting data!
#3: Records from -Admission to Alumni Journey
Right from admission to the point when students leave the organization and become alumni, institutions need to have their records.
As an institution, the information could be helpful for you to contact the students during campus drive or organizing any event, right?
Beyond this, you could also keep in touch with the students even after they graduate.
Managing students' records of 100s of batches –
Year-wise
Branch-wise
Section-wise
Course-wise
Everything becomes easier with an efficient student information management system.
#4: 100% Student Data Security
Student data management is one aspect.
Maintaining 100% student data security is another.
An efficient student record management system must be able to provide you both!
Reason?
We keep on hearing numerous cases where student data is hacked & misused for various criminal activities. As an educator, always think of implementing a student record management system that offers complete student data security. You may look for features such as – cloud-based data storage with encryption provision, multiple data backups.
Speak to your educational ERP vendor about it before making the final decision.
#5: Student Performance Evaluation & Improvement
How would students improve if you don't keep a tab on their learning journey?
However, it's almost impossible to monitor every student in an educational institution. A student record management system with an AI-powered analytics dashboard can hack the path to success in such instances.
The analytics dashboard integration would help you analyze your students' performance throughout the semester and add on a scope of evaluation of teaching practices. You can also utilize the MIS reports generated from the ERP software for better & in-depth analysis.
All you need to do is – keep checking the performance & analyze the areas that need improvement & plan the best strategies for it.
#6: Monitoring Students Attendance Online
Online student attendance monitoring is yet another feather in the cap of the student information management system.
Nowadays, owing to the online classes' culture across the globe, you need to pay attention to everything that goes on especially – tracking online attendance!
The student record management system offers you crucial student attendance MIS reports – weekly, monthly, yearly.
This way, you can examine the behavior of students & their attendance records seamlessly.
If you find out chronic absenteeism, you can directly confront students & their parents for managing healthy work culture.
#7: Promotes Better Teacher-Student Relationship
When you try to keep a tab on students by preparing records, and help them improve their journey – you give them a beautiful gift of trustworthiness.
They would surely love to communicate their problems to you.
Not just during their student life but also after graduation.
Ultimately, it will help you in alumni management & create a healthy relationship between you and your students for life!
Why MasterSoft is the Right Choice for Your Institution?
Implementation of a student record management system can be a game-changer for your institution. Take your time to understand the requirements of your institution and ensure that the student information system matches your goals.
We are the most reliable ERP vendor in the educational domain.
We, at MasterSoft, offer you the best student information management system with all the above-mentioned benefits.
Save your valuable student data & implementation costing with the best edTech tools of MasterSoft. To successfully implement a student record management system, get in touch with us today!
Email: janki.somani@iitms.co.in
Mobile: 8448010216