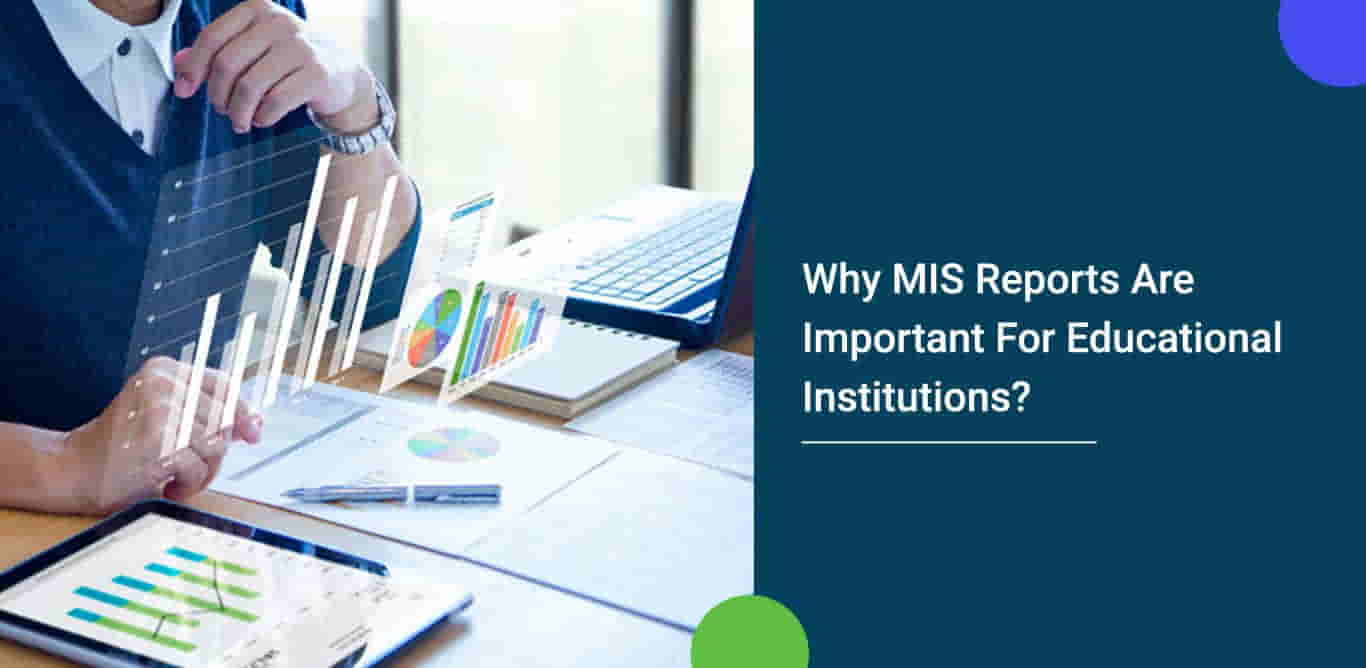 Managing data of 300 students is quite easy, right?
How about 3,000?
It is obvious that maintaining the record of 3,000 students manually would be hectic as well as time-consuming.
However, right from the student's enrollment in the school to the completion of their academic lifecycle and beyond, "data" plays a key role, and "student data management" is a very important aspect to drive institutional goals.
With the increase in the total number of students,accreditation requirements data is bound to increase and dependency on spreadsheets or drives for files and papers won't be able to manage the data more importantly retrieval & accessing specific data is even more difficult.
Seems relatable?
This could develop into a major data management challenge in the long run. Such as reduction in overall productivity of your educational institution, settling processes, implementing Data Analytics, thus stopping you from optimization, hence growth.
As rightly pointed by Daniel Keys Moran - "You can have data without information, but you cannot have information without data."
It has, therefore, become imperative for educational institutes to invest in an efficient Education Management Information System to maintain error-less data, make decisions based on correct information & reap maximum benefits.
What is a Management Information System or MIS?
Here's a brief description of MIS in education that would help you understand its functionality & utility-
A Management Information System or Education MIS is software that collects, organizes, analyzes crucial data and generates precise reports. It helps the management,administrative staff and teachers to organize & centralize the data, monitor the performance of students, and make smart decisions which would effortlessly enhance the growth of educational institutes in the long run.
Be it students' performance reports, online admission reports, online fees management-related reports, or exam-related reports, the information system in education provides every required detail within just a few clicks. Even it can generate TC Bonafide Certificates that are required by students after they have passed out & enables institutes to maintain the records.
Let's have a look at how MIS reports can help you achieve scholastic goals…
#1: Minimize Workload and Maximize Efficiency
First and foremost, MIS reports help educational institutes go paperless.
Circling back to my previous note - it helps institutions segregate and systematize the student data such as their grades, regular timetables, exam schedules, fees record, and library details with just a click of a button.
Your concern of how to prepare MIS reports while maintaining accuracy gets resolved here!
Thus, being an educator, you can significantly minimize the workload & save a considerable amount of time by opting for MIS reports, and further utilize the time for planning better & improved strategies to provide a memorable learning experience to students.
#2: Track the Behavior of Students
MIS data can proffer real-time insights of institutions such as the attendance and academic grades of the students.
You may think that what difference does the "school attendance" and "academic grades" make?
And how are they related to student behavior, right?
Well, it is quite understandable that if a bright student suddenly starts to behave weirdly in terms of getting lower ranks all-of-a-sudden or starts to bunk the classes for no reason, then he/she is obviously facing some challenges.
The challenges could be academic or sometimes could be personal.
With power BI integration MIS reports, you can compare the consecutive grades of students as well as their attendance and identify the pain areas you need to work on for improving the performance of the students. You can have one-to-one communication with the students who have performed poorly and discuss effective learning tricks with them. It will surely boost the confidence of students and bring about a positive impact on them.
#3: Complete Control over Accessibility
Not just teachers and faculty, the institutional management can also keep a tab on the performance of students as well as other employees by maintaining a record of their performance based on their attendance and outputs.
On top of that, they can password-protect the data and provide limited access to the data to various authorities as per their will.
For instance, being a higher authority of the institution, you get the provision to lock and limit the access of teachers to the sensitive fees related data.
Such a practice would ensure high data security and reduce the chances of any data misuse.
To Sum Up
You can say that the importance of the education management information system is equal to the modern-day online teaching-learning tools. With accurate school MIS reports, institutions can easily sort out your strategies for teaching-learning success! Even accurate MIS reports are considered to be the cornerstone of attaining successful accreditations such as The National Assessment and Accreditation Council (NAAC) and The National Board of Accreditation (NBA) for higher educational institutions.
ERP in the education sector is thus, a blessing in disguise for educators managing - schools, colleges, and universities.
Therefore, educational institutions willing to make a difference in the academic life of students as well as their employees must implement educational ERP inbuilt with MIS report feature at the earliest. It simplifies everyday tasks and enables them to make accurate decisions, which ultimately fuels up institutional effectiveness.