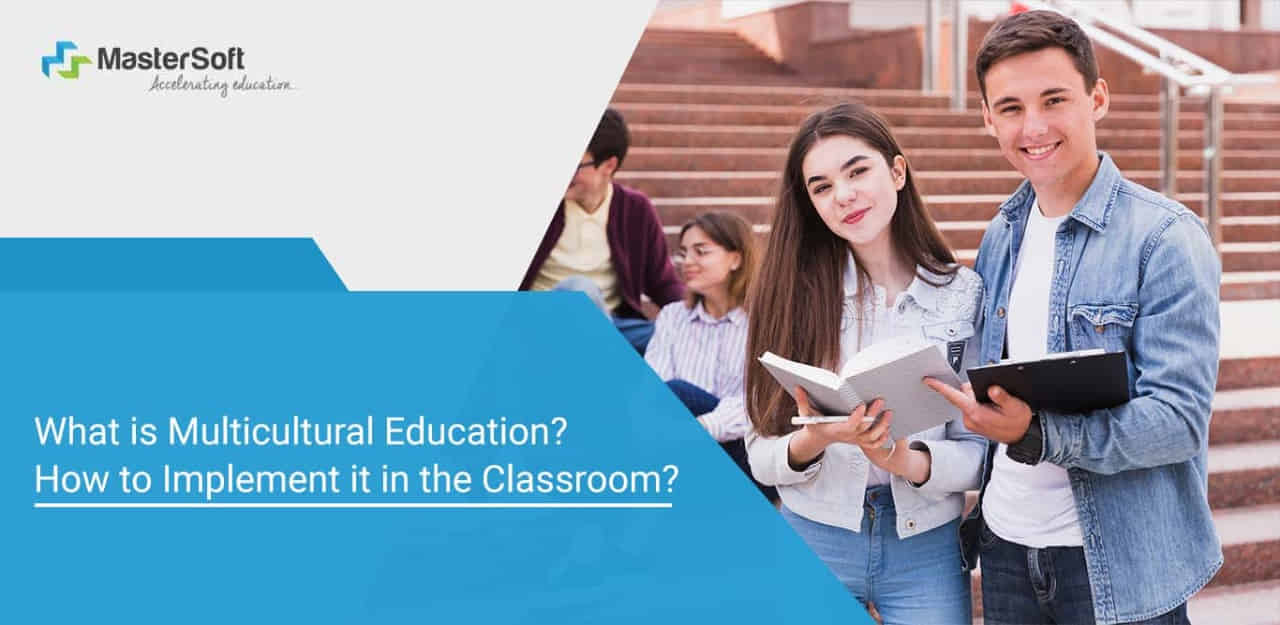 With increasing number of fields and rising number of colleges in local as well as international level, students can now pursue their field of interest in foreign colleges, as they are well-equipped with the course content and offer lucrative jobs. This has resulted in a large number of students going abroad to study in esteemed institutes, giving rise to a mixed group of learners. This group of diverse students encompass learners from different age, demography, race, culture, and language. In an ever-changing scenario, it has become essential to equip students with sufficient exposure to different cultures. Multicultural education assists students to eliminate racism and accept diversity on the basis of ethnicity, and engage better among peers.
What Is Multicultural Education?
Multicultural education is referred to as a modern and advanced teaching model which focuses on fostering principles of equality among all students in spite of their varied races, backgrounds, cultures, beliefs, and ethnicities. It helps in integrating histories, values, and different viewpoints of all student groups in a class. From social skills & language barriers, classroom involvement to academic performance, and behavior to discipline, multicultural forms of education help in providing equitable academic opportunities to all students. Moreover, it helps in guiding an educator to remove barriers experienced in a multicultural class.
Multicultural education is an attempt to create equal educational opportunities for all students by transforming the school's environment in such a way that it will showcase the country's diverse cultures and groups in our society. It helps the students to learn more about their society and contribute towards it.
It is a progressive approach for revolutionizing education based on social justice. It further seeks acceptance and transparency of all cultural identities in a class without any partiality. There has been a surge in global mutual acceptance of different cultures and opposing views in the last century, which can be further augmented by adopting multicultural education.
What Is Collaborative Learning? Benefits & Strategy Of Collaborative Learning
How to Implement Multicultural Education in the Classroom?
Diversity even exists within mainstream society and students are required to have the communication life skills which multicultural education promotes. In a changing world, it is becoming vital to promote academic programs to serve the needs of diversified students.
Some of the ways to implement multicultural education in the classroom are:
1. Understand your Students:
The most fundamental step is to understand the cultural and ethnic backgrounds of all the students. It can be achieved by going through their personal records, by interviewing them on the first day of the lecture, and by asking their previous teacher about the student.
2. Identifying their Strengths and Weaknesses:
It is an educator's responsibility to identify the strengths and weaknesses of the students to eliminate them, and improve their learning outcome. This can be achieved by checking previous academic records and regularly assessing the student's performance in the class.
3. Organizing Open Discussions:
Selecting a current social or cultural issue and organizing an open discussion on them allows the students to share their opinions, be better listeners, and know about the issues faced by other cultures and communities.
4. Encouraging Students to Share Real-Life Experiences:
Teachers can organize casual sessions where the students share their past experiences and stories that help them open up, build strong communication skills, and help in relating with each other.
5. Cultural Food Swap:
Teachers can occasionally ask students to bring their cultural dishes for lunch and swap it with each other and share, to help them embrace and know about different cuisines.
6. Planning Group Activities:
Educators can plan group activities which focus on collaborative learning & teamwork which help overcome cultural barriers, embrace cultural differences in a class, and improve student involvement.
7. Organizing Events & Seminars:
By bringing in guest speakers from various cultural backgrounds and by organizing events & seminars, teachers can help in boosting multicultural education among the students.
8. Promoting Cultural Storytelling:
Every home in each culture has some traditional folktales which have been passed down from generation to generation and are told to the children. Teachers can ask students to share their cultural stories and draw moral lessons from each one of them.
9. Celebrate Native Festivals and Schedule Monthly Culture Day
By celebrating cultural festivals each student can help students feel respected & valued and thus make the classroom culturally open and responsive. Instructors can encourage students to wear their cultural outfits once a month to help them learn about other student's culture.
10. Understand Different Learning Styles of Students
Teachers can encourage equitable learning by being aware of their student's varied learning styles that are influenced by their backgrounds. They can encourage students to learn from each other's experiences and ask questions which promote understanding.
What Is Heutagogy In Education? Difference Between Pedagogy, Andragogy And Heutagogy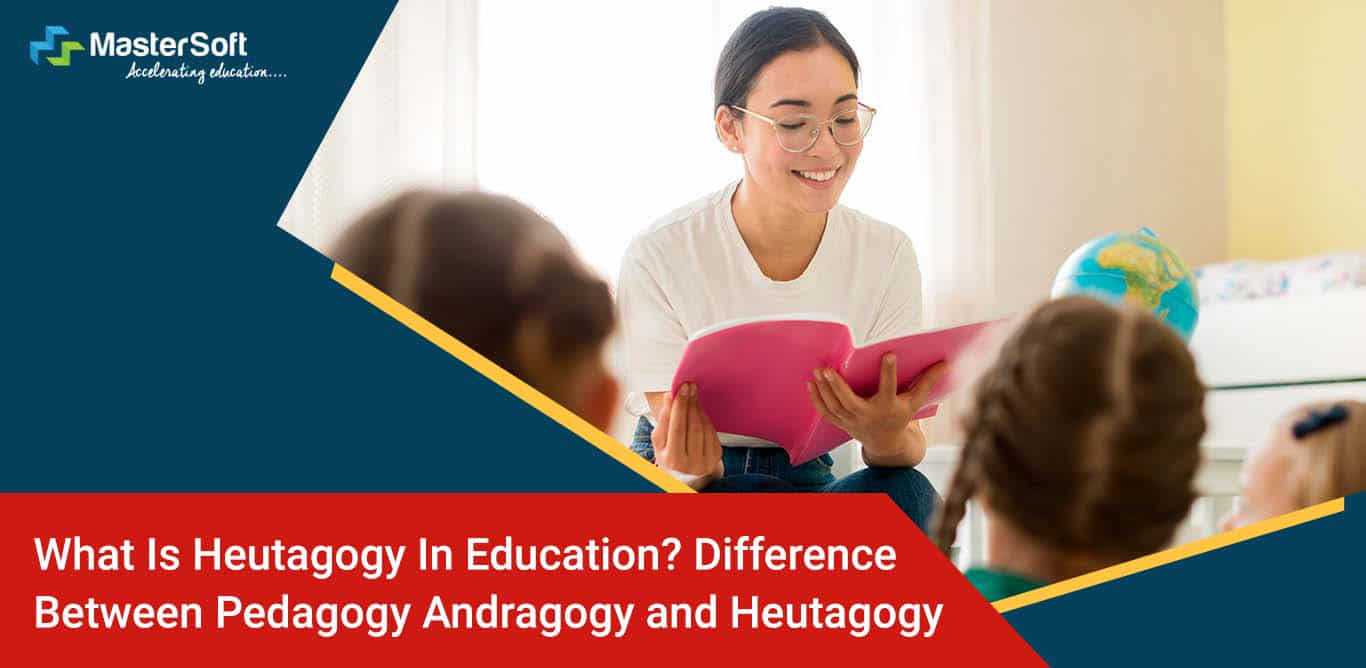 Key benefits of multicultural education?
Students in multicultural educational environments can learn how to value all backgrounds and cultures. If students from a tender age can be comfortable with cultural differences, they are less likely to develop biases toward people of a different ethnicity or race.
It Exposes Students to Various Cultures:

A multicultural classroom is advantageous as students are encouraged to learn about the cultural backgrounds of other students in a class. Having a multitude of various nationalities in a classroom, students are provided opportunities to share & discuss their cultural experiences. Many international festivals such as Diwali, Christmas, and Japanese Children's Day are celebrated on the campus which encourages students to interact with several communities.

Fosters Tolerance and Acceptance in a Learning Environment:

A multicultural education enables students to acquire skills and develop a positive attitude to interact, communicate, and foster tolerance & acceptance with students from varied backgrounds. A Multicultural Day can be celebrated annually to engage teachers, students, and parents, and offer opportunities to bond over food, sports, by wearing traditional cultural outfits and playing local songs.

Helps in Building an International Network:

With rising globalization and lowering of trade barriers, many businesses have become international. With multicultural education, students are encouraged to start networking from the very start of their education and build a network of strong contacts which can help them build lucrative careers and lifelong friendships. Many internships are also offered across the globe to further widen the network base.

Teaches Multiple Perspectives:

The multicultural classroom offers an opportunity for students from varied cultures to bring their wide range of perspectives, experiences, and insights to the classroom. Educators are encouraged to implement learning experiences and content relevant to their personal cultural heritage. It also focuses on teaching cultural awareness, such as partaking in different activities such as yoga, martial arts, and Indian art.

To implement multicultural education in a school setting, it is critical for faculty members & school authorities to know culturally diverse the school is. It would be really difficult to provide help to varied cultural groups without identifying different kinds of cultural backgrounds within the school. If you are willing to foster inclusivity and promote collaborative learning in the classroom, you can implement multicultural education to improve the engagement and learning outcome among the peers.ERP solutionscan accommodate basic information of different students with varied backgrounds, and assist the teachers in improving the learning experience.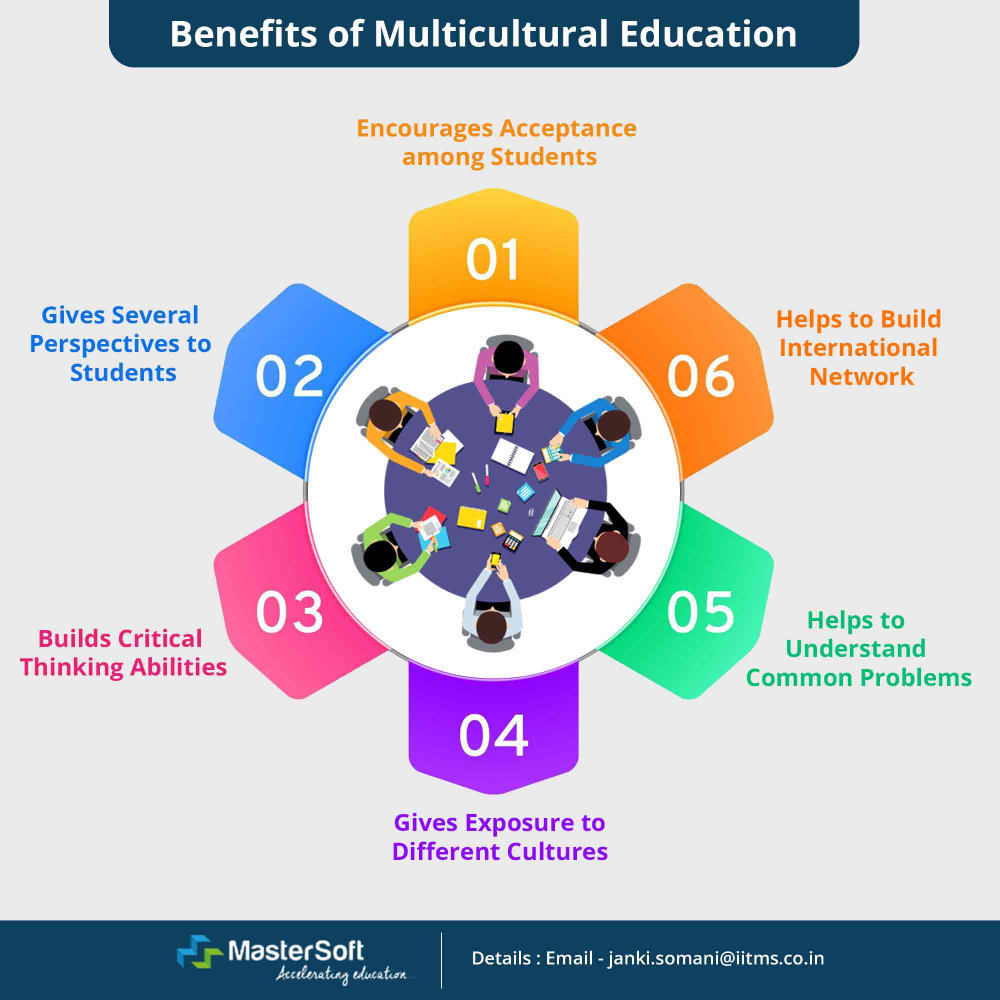 If your classroom is filled with culturally diverse students, you can adopt multicultural education today with MasterSoft!
Posted By: